There is a review on your website that you want to remove. You are thinking: "Should I get rid of the review immediately? But if I want to delete the review, how can I do it?"
Suppose you—like most businesses—get a fake review or negative review. In that case, you probably want to remove that as soon as possible. After all, you don't want someone dissing your company and then worrying about the damage to your reputation. So, surely, it would be simple and easy to delete a bad review.
Positive reviews are incredibly valuable to a business. Unfortunately, negative reviews can damage a reputation in an instant. Studies show that one negative review can cause a drop in potential customers of around 22 percent. If you get three negative reviews, this possible loss can shoot up to nearly 60 percent.
What can you do about bad reviews or fake reviews? Should you remove online reviews to protect your brand reputation?
How to Remove Google Reviews
You can't delete reviews. As harsh as it sounds, it's the truth. Only Google and the person who posted the review can delete them. Ninety-three percent of consumers read reviews because they want an honest opinion of your business. A person wants to get a genuine feel for your company and know more about the quality of a product and service before making a decision.
If you have the ability to delete any review that you don't like the look of, it defeats the purpose of having reviews in the first place. If a reader can only see the reviews that you want them to see, they aren't getting a complete picture of your company.
You can flag inappropriate reviews, and Google may delete them. However, there is no guarantee that Google, or other review sites, will actually remove them.
Should you Remove Google Reviews?
The only types of Google reviews that you can remove are those that go against Google's policies or that you know are fake. However, to remove these bad reviews, you need to contact Google's support team to report the problem.
The good news is that you don't need to worry too much about getting one or two negative reviews. But this is only if you have a robust strategy to get more Google reviews.
It might surprise you to learn that you don't always need a 5-star rating. In reality, some negative reviews can work in your favor. The best type of online reputation is where your overall review profile is between 4 and 4.5 stars.
Related reading: How to respond to 3-star reviews.
Most consumers realize that it's almost impossible to please everyone. For example, suppose you have hundreds and possibly thousands of reviews. In that case, it's only natural that there will be a few who aren't satisfied. They may have legitimate complaints or misunderstood part of your product or service. Either way, a few negative reviews in the mix earns you plenty of social proof.
So, you don't need to worry about deleting a negative or bad review in these cases. While you need to manage your reviews, you shouldn't try to remove legitimate negative reviews.
The odd negative review makes your business look more trustworthy, and people find it easier to believe you. Consumers don't trust perfection. A perfect review profile can actually have the opposite effect as some may assume you buy positive reviews.
Receiving negative reviews gives you a chance to respond with excellent customer service skills. Potential customers also read your response, and this can have a positive impact on their purchasing decision. It's much better to master the art of responding to negative reviews and use them to your advantage than trying to have them removed.
How to Manage Negative Reviews
How should you deal with negative reviews? It's vital to respond with calmness and in a professional manner. After all, your reputation is at stake. As angry as you are with customers who leave negative reviews, you can't afford to lash out. You should respond as quickly as possible, but the first thing to do is take a step back and a deep breath.
Here are four steps to responding to reviews without removing them.
1. Reread the negative review before responding
Before creating your response, it is well worth rereading the review to ensure you have read everything correctly. You don't want to write a reply that doesn't cover the correct points. Sometimes, customers also offer solutions in their reviews.
2. Thank you and apologize when getting a negative review
Every response to a negative review must include a thank you and an apology. Customers have taken the time to give you feedback that you can learn from. So, it would be best if you were grateful for their advice and feedback. They will also be looking for a genuine apology, so take responsibility for the mistakes that have been made.
3. Provide a solution when responding to a review
Always offer a solution if you get a negative review. Whether this is a refund, a discount, a replacement, or a promise to fix the problem, provide a solution. What's more important is that you follow through with your solution so that more negative reviews don't come in.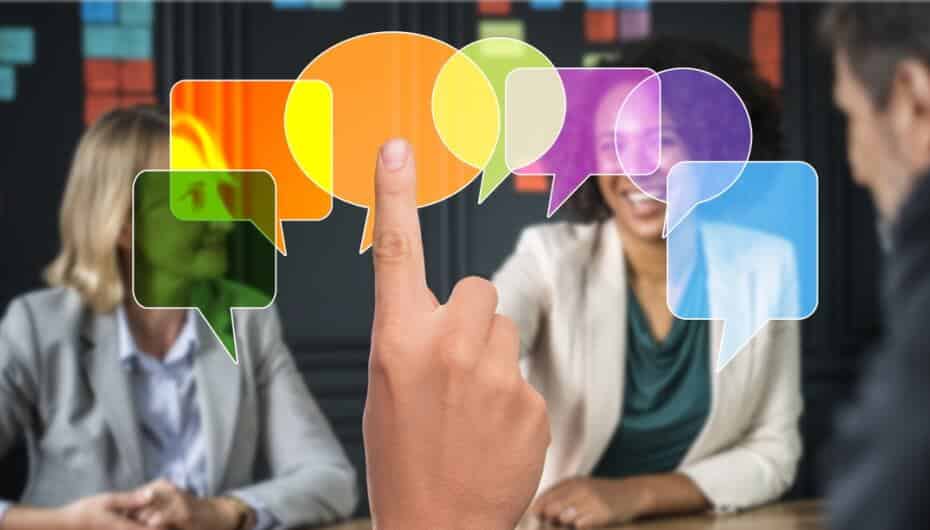 4. Gently ask the customer to update their review
Once you resolve the problem, and your unhappy customer is now satisfied, you can tactfully ask them to change their review. Many people are more than happy to edit their review and even increase the star rating. Now your negative review becomes a positive one. Plus, readers can see that you care about your customers.
How to Delete Fake Google Reviews
If you have received a fake review, or feel a review goes against Google's review policies, you can flag it.
Here are ways to delete fake Google reviews:
Find your business on Google Maps
Locate the review that you wish to flag
Click on the three vertical dots on the right of the review
Choose 'Flag as Inappropriate'
Type in your email address and the type of violation
Click Submit
Flagging a review notifies Google that there is a problem with it. However, you will need to give more information. Once you have submitted the problem, you will be directed to a landing page that allows you to elaborate on the issue. Google might still email you for further information. After this, it's a case of waiting for the team to decide on removing the review or not.
The fake review process typically takes between five and seven days. So, it's vital that you still reply to the fake review as if it were a negative review. This way, readers see you are taking the complaint seriously. Even if Google deletes the review, you can't afford the cost to your reputation when the negative review is still live.
The Right Way to Remove Reviews — In Conclusion
It's difficult not to take a negative review to heart and become upset or angry. Fake reviews are frustrating, and flagging them is the best solution. There is the potential that fake reviews can harm your reputation—but remember that consumers are wising up and can spot fake reviews.
It's crucial to manage negative reviews. You can use them as a learning opportunity to improve your business. Some negative reviews may help, but you still need to ensure that you are getting a steady stream of positive reviews.
Using review management software like Starloop is a great way to increase your positive reviews so that the negative reviews are less apparent. Furthermore, Starloop plants a tree for every review received. By getting more reviews with Starloop, you and your customers are actively helping the planet.