All successful companies know the importance of getting positive online reviews. But in times past, a company would only have to advertise their products or services and work on excellent customer service. Word of mouth would do the rest. Then, along came the Internet, and things became somewhat more complicated.
With the impact of social media and review sites, business owners must think about their online reputation globally. Customers look for your business online, and they read online reviews to make up their mind about your business. But online reputation management is one thing—you still need to make sure that your product and service are of an exceptionally high standard. You also need to ensure that each employee in your company provides the best customer service so that your clients enjoy the perfect experience with your brand.
If customers are satisfied or unsatisfied, they will share their opinions by leaving reviews. If you get many positive reviews, potential customers will have a favorable view of your company. However, your business could suffer if you get too many negative reviews.
Before knowing how to get more positive reviews, there's one crucial question to answer: Why are Google reviews important?
Why Are Google Reviews Important?
Simply put, most consumers read reviews before making a purchasing decision.
In July 2020, the Google search engine had 86.86 percent of the market share, with 3.5 billion searches per day. There are 2.7 billion Facebook users worldwide. The chances of your customers being on one or both of these sites are incredibly high. People are looking for local businesses like yours online. Getting more Google reviews will set you apart from your competitors.
One of the first things to do as part of your online reputation management is to create a Google My Business (GMB) account. You will find your Google reviews in your profile. And getting a steady stream of reviews is the best way to ensure you get more and more. But setting up a GMB profile is only the start.
Let's say you are a real estate agent in New York. Just having a Google profile doesn't guarantee that you will appear on the first page of search results, especially if you don't have reviews.
Once you start getting positive reviews, the smart algorithms created by Google can gather more information about your business and verify more details. Google then rewards you for those positive reviews by placing your company higher up on the local search engine rankings, making your business more visible.
If you are doing a great job with your customer service, positive reviews will reflect this. Readers feel more confident about using your service because positive reviews have provided the social proof they needed. You might even get into Google's coveted "Local Pack"—the first three results on local search results.
5 Ways to Get More Positive Reviews
Getting more Google reviews is easier than you may think. And a small investment of time and resources can pay big rewards. Just think of how your business would skyrocket if you get to the top of the search results.
Of course, it's not enough to get a handful of positive reviews and assume that the sales will start coming in. Reviews must be recent for them to be considered useful. For example, 85 percent of consumers don't trust reviews over three months old, and 40 percent only look at reviews more than two weeks old.
For this reason, you need to make sure that you have a continuous stream of positive reviews.
Here are five things that you can start doing to boost your positive reviews:
1. Ask for reviews by email
First, send an email to your customers, inviting them to leave feedback. Most customers respond positively to requests to leave a review.
Asking for reviews by email is an excellent option because it is less intrusive than a phone call or even a text message. Most people will check their emails when they have a spare few minutes. This means they are more inclined to click on the link and leave a review.
Send an email to customers after they have had some interaction with your business. For example, they may have re-ordered a product or tagged your business on their social media pages. You can also take advantage of new product releases and newsletters to remind customers how vital reviews are to you.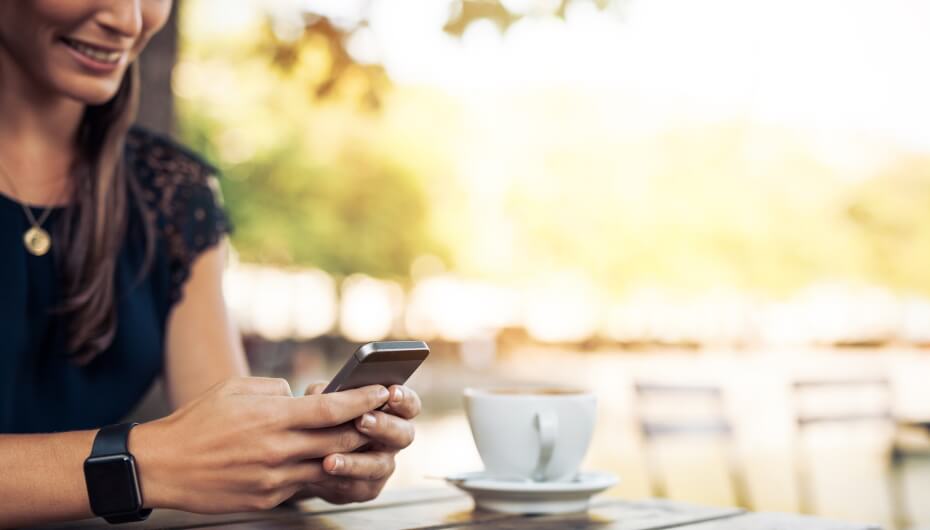 It's essential to get into the habit of emailing every customer and inviting their feedback. If you are providing excellent service, you will start getting a ton of positive reviews.
2. Respond to all your reviews
Encourage more people to leave reviews by responding to all reviews your customers leave. Of course, it's easy to respond to positive reviews, and this may take time due to the volume of them.
Responding to negative reviews is more challenging. However, it's vitally important to reply to negative reviews to strengthen your online reputation.
Related reading: How to respond to negative reviews.
You also need to know how to reply to three-star reviews. This shows your customers that you are interested in their opinions, even if they are somewhat neutral.
Potential customers see how you respond to these reviews and want to know that you are dedicated to providing the best service and making your product better.
You also need to respond to fake Google reviews, even if you flag them. It can take up to a week for Google to remove a fake review. And during that time, it can still harm your reputation, so respond to bad reviews as you would other negative reviews.
3. Keep the process short and simple
Making the review process as easy as possible is an excellent way to get more positive reviews. Remember that not everyone is tech-minded. So the idea of leaving a review might be a little daunting, especially if it's their first time.
Just saying to someone: "I would really appreciate your feedback on Google" isn't enough direction. Provide them with a link that takes them straight to your review page.
When you set up your review management system, try to ensure that customers only have to choose the stars and write a few words. The whole process should last no more than a couple of minutes. If they spend much longer or keep clicking various links, they will abandon the process.
4. Choose your words carefully
Asking for a positive review is a little bit presumptuous and may come across the wrong way. It may even put pressure on the customer and discourage them from leaving a message.
It's always best to ask for feedback. This way, customers can see you are interested in learning rather than just positive reviews. It is also important to personalize your messages as much as possible.
5. Take advantage of review software
There are plenty of excellent review management solutions to help you get more reviews. Here at Starloop, we help our members get more Google reviews. And we've designed a unique way of giving your customers an incentive to leave a review. Starloop plants a tree for every review you receive.
The process is simple. Starloop sends up to three reminder emails to your customers, inviting their feedback. You receive a notification of each review, giving you the chance to respond. And instead of offering meaningless incentives, we plant a tree if they leave a review. So, your customers can feel good about helping the planet at the same time as helping your business.