If you want to run a lucrative business, there are plenty of things that you need to stay successful. You have to think of product quality, logistics, employees, finances—and the list goes on. But to successfully build your online reputation, you have even more to think about. There are things like marketing, promotions, and the all-important online review management.
Reviews are essential to every business. Online reviews promote your business and services, encourage more sales, and provide insights into ways you can improve. Google reviews are crucial to your reputation. So review management has to take priority when it comes to building a robust online presence. If you want to dominate local search results, reviews are even more vital.
If you search for "the best review management software," you will get tons of results. How can you tell which are the best options out there? Which Google review management solution will give you the best return on investment? This article compares six of the top review management software applications.
Why Choose Google Review Management Software?
Using software to manage Google reviews automates many of the laborious processes. Because of this, you can focus on the core of your business—providing an excellent customer experience.
Here are the top advantages of using Google review management software:
Time-saving
Enhances your reputation
Improves SEO
Increases customer satisfaction
Boosts communications
Many studies reveal the tremendous impact that reviews can have on your business. For example, over 90 percent of consumers read online reviews before making a purchasing decision. And a massive 84 percent of people trust online reviews as much as personal recommendations from friends.
It makes sense to invest in the best review management software if you want to strengthen your brand reputation and increase sales.
The Best Options for Google Review Management Software
Rather than wasting time searching for the best Google review management software, we have put together a list of some of the best options out there right now.
1. Starloop
Starloop is an excellent option for getting more Google reviews and managing them. Users say that the setup is incredibly easy—a great option if you aren't tech minded. Starloop also automates most of the processes to more reviews on both Google and Facebook. Additionally, Starloop sends out reminder emails and sends you notifications about newly received reviews.
Starloop is also a cost-effective choice compared to many of the others on this list. There is a 14-day trial, so you can explore its features and see instant results. Another plus is that you have a 30-day guarantee and no long-term contracts.
One of the fantastic features that sets Starloop apart from the rest of the options is the eco-friendly incentive for customers to leave reviews. Starloop plants one tree for every review their members receive. We feel this is a fantastic way to motivate clients to leave a review. Not only does it help the planet, but it boosts your reputation.
Pros:
Excellent value for money while helping the planet
Noticeable boost in reviews in a short time
A great team to provide users with any support they need
Cons:
Though new features are coming, it might not have all the features some are looking for
2. Birdseye
Birdseye sends messages to customers asking them to leave a review and links to take them straight to the different review sites. To spread your good reputation further, share buttons allow reviewers to post their reviews on social media sites. You can also enable customers to send business referrals to their friends and family.
Another interesting feature is the surveys. You can create different surveys to gain insights into brand experience, customer experience, product experience, and even employee experience. There is also the option to get more reviews after they complete the survey.
With built-in chat features, you can contact customers and keep your communications in one place. Your dashboard also shows statistics of all your reviews to keep you up to date with your online reputation.
Pros:
It's suitable for large and small businesses across all industries
There is the option to send mass texts
Birdseye has a lot of helpful resources, articles, and videos
Cons:
A large price tag, making it too expensive for small businesses
Not all features are necessary for review management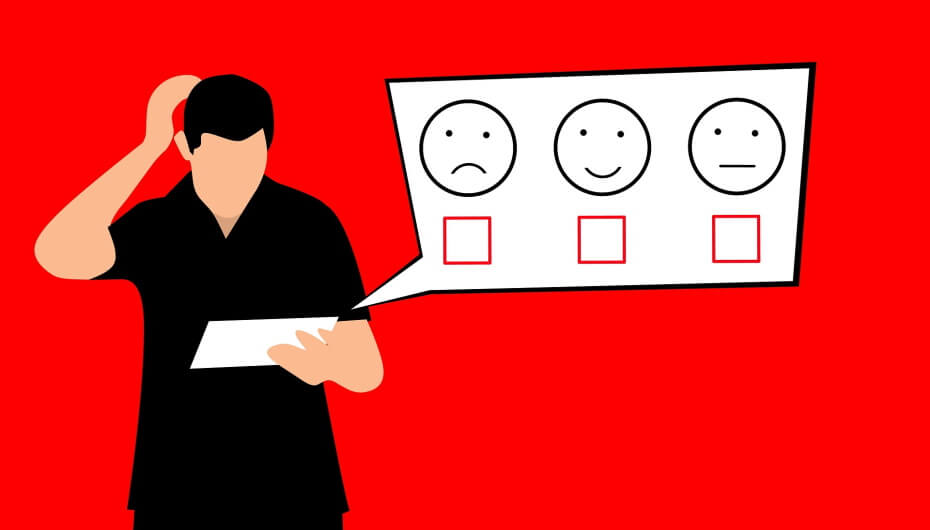 3. Podium
Podium helps increase your reviews on Google, Facebook, and plenty of other industry-specific review sites. The overview of your reviews helps keep things simple. There is a range of message templates to choose from, or you can create your own.
This software sends notifications when you receive a new review so that you can reply quickly. Sentiment analysis identifies trends in the content of reviews. You can compare how your business reviews are doing compared with others.
The site has web chat, video chat, and team chat. There is also an option to send payment links in messages. It is a solution for more than managing reviews.
Pros:
It integrates with 100s of other software solutions
Podium comes with excellent security compliance
There is a free trial
Cons:
It's a messaging platform, so it's not dedicated to generating online reviews as much as others
Can become expensive
4. Swell
Swell focuses on customer engagement so you can provide a better service and simplify your business growth. For review management, you can send personalized messages to your clients so that they can quickly leave reviews. The dashboard also provides customer insights with review scores and customer sentiment.
If you want to learn more about what customers think and improvements you can make, you can create and send surveys. This is helped with the bulk messaging service. Other messaging services include one-to-one texting, web chat, and you can bring all of your messaging services, including Facebook messages, into one inbox.
You can also take advantage of payment-based messages and appointment scheduling. You can integrate Swell with your CMS, EMR, and PPMS system.
Pros:
Easy and fast to setup
Relatively good pricing plans
There is a nice range of integrations
Cons:
It's slightly short on industry diversification
Limited options for automated review management
5. BrightLocal
Like Starloop, BrightLocal concentrates on reputation management. You can send emails and SMS campaigns, customize templates for your messages, and make it simple for customers to leave reviews on leading review sites, as well as industry-specific sites.
You receive review notifications and can respond to reviews, tracking all your responses in your reports. With customizable widgets, you can showcase your reviews, selecting different ones from the various review sites.
BrightLocal has reasonable pricing plans for small businesses. However, plans are limited to the number of users, and the software isn't dedicated to generating more Google reviews.
Pros:
You can customize reports and messages with your own brand
Great detailed reports that are easy to read
Monitor various review sites
Cons:
It doesn't have the same features as others
Users say that reports can be confusing and inaccurate
6. Sprout Social
Sprout Social is a good option if you rely on social media. You can uncover trends from social data to improve your marketing strategy, publish news on your sites, and streamline your social media with one inbox for all.
Sprout has detailed analytics to get the most out of your social media data, including performance and audience growth for each social media site.
Regarding review management, you can monitor and manage your reviews on Facebook, Google, and TripAdvisor. There are three pricing packages and the advanced package has some handy features like chatbots and automation tools. However, it lacks some of the automated review generation tools that better software applications have.
Pros:
It is excellent for SEO and keywords
Prices are based on the number of social media sites you want to manage rather than the size of the company
You can save a lot of time with the combined social media inbox
Cons:
While it provides terrific insights for those on social media, it lacks other features specific to review management
Google Review Management Software — In Conclusion
We recommend Starloop as the best option for Google review management software. While some other applications have more features, Starloop is cost-effective and is dedicated to getting its members more reviews. Also, the ethical incentives that Starloop offers are hard to beat — the company plants one tree for every review you receive.
As you can see, the Google review management software you choose depends on the type of features that you need. Each has its own benefits, although only Starloop has the unique ability to boost your business success and help the planet at the same time. Check out what Starloop members say about they have increased their sales and search engine rankings for local searches by getting more reviews with Starloop.