It is challenging knowing what to do about negative Google reviews. Reviews have such a powerful impact on your business, and you want reviews to strengthen your brand and bring in more customers. But that negative review can eat away at your mind. So, you start contemplating what to do about the negative review.
Unfortunately, one negative review is enough to keep any business owner awake at night. You replay the customer's words over in your mind, doubting your product and yourself. Negative reviews can influence potential buyers, and it's natural to panic about your online reputation.
Can You Not Just Delete a Negative Google Review?
It's impossible to delete a Google review yourself. There is a process to go through where Google must verify your claim. Only if Google agrees will they remove the negative review.
There's a reason why you can't delete bad reviews. Google Reviews is a platform where consumers can find honest information about products and services. It would be unfair and inaccurate only to show good reviews. It is unlikely that there is a perfect company out there with no negative reviews. So, negative reviews are something you have to face at some point. As you can't delete them, it is essential to manage your online reviews—the good and the bad.
What to Do If You Receive a Negative Google Review?
If you get a negative review, the first thing is to take stock of the situation. Reading a negative review can cause panic to kick in and tempers to flare. This will ultimately result in you responding in a way you may regret. Before you do anything, you should read the response calmly and carefully and then walk away.
When you are calm, you are in a position to leverage negative reviews to your advantage. Here are five steps to take if you get a negative Google review.
1. Do not reply until you have calmed down
An angry reply to an already angry customer will only make matters worse. It would help if you took a deep breath before taking any further steps. Too often, we have seen company owners respond with anger, and it only damages the brand image further. Bear in mind that you are not only responding to the negative review—you're replying to every other reader who is checking out your reviews.
2. Decide if the review is real
Google algorithms are getting better at detecting fake reviews. But there are still competitors and people paid to write negative reviews that slip through the system.
What should you do if you suspect a fake review? First, check through your sales records to confirm if the name of the reviewer matches the item which they are complaining about. Then double-check the communications you had with this person. If something doesn't add up, it could be a fake review.
Essential reading: How to respond to fake Google reviews.
3. Flag fake reviews
Google allows you to flag inappropriate reviews. This doesn't have to be just fake reviews. You can also flag reviews that are not related to your product, that promote other illegal products, or that contain explicit, unsuitable language.
Here is how you can flag fake or malicious reviews:
Find your business on Google Maps.
Click on your reviews and select the inappropriate review.
On the top right-hand side of the review, there are three vertical dots. Click on these.
Select Flag as inappropriate.
This doesn't mean Google will automatically remove the review. The decision is now in Google's hands. You can call the customer support to check the progress. You can also click the support button on your Google Business home page.
4. Fix the mistakes
Improve the quality of reviews you get by fixing mistakes customers mention. Customers leave reviews for several reasons. Many times, it's to give honest feedback. If a customer does have a genuine complaint, this is an opportunity for you to learn and improve. Take on board what they have said and make any necessary changes.
If readers keep seeing the same negative reviews, it shows them that you are not concerned about your customer's opinions and concerns. You might need to provide more employee training or clarify product descriptions, but it is worth the effort.
5. Manage the progress of your negative reviews
Make sure you have a system to monitor online reviews. You may need to create a new database with the client information, the complaint, and the action you took. Replying to a negative review and then assuming that the problem is solved may make the situation worse.
Check to see when a customer replies to your response and ensure to take the appropriate steps. If you have flagged an inappropriate review, follow up with Google to see if it has been removed. Any changes you made based on negative reviews should be monitored to see if they are matching standards. When a problem is solved, many customers will change their star rating or review—but only if you see the process through to the end.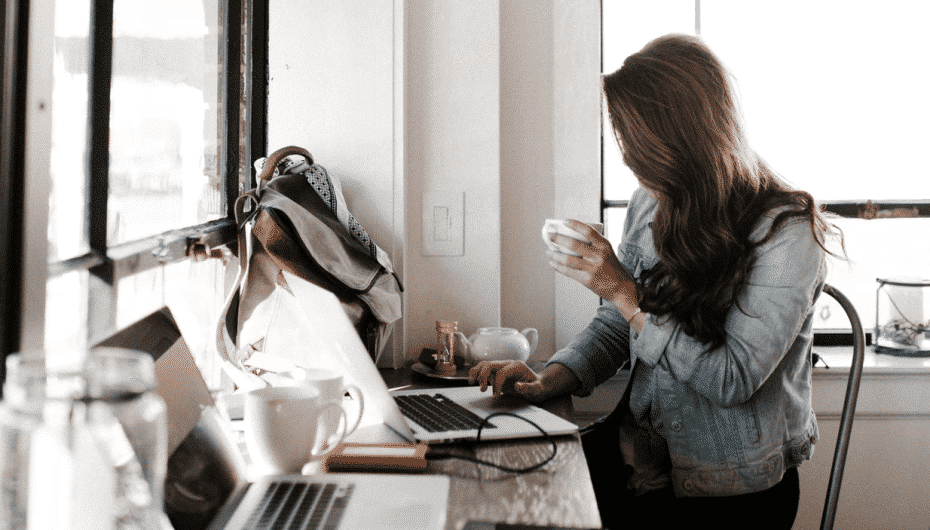 How to Respond to a Negative Google Review
Now that you are calm and have verified that the negative Google review is genuine, it is time to respond. While it is important not to rush the process, you should still respond to negative reviews within 24 hours. It can take Google up to five days to delete a review, so you should still reply to those that you have flagged.
Here are the best ways to respond to negative reviews on Google.
1. Keep your reply short
Short answers to reviews always work best. Yes, the angry customer may have rambled on, but you don't need to reply in the same way. Other readers don't have time for lengthy explanations. They want to be able to read a few lines to see how you handle a negative review.
2. Own up to your mistake
Never blame others for your company's mistakes—even if it's someone else's fault. One of the worst things you can do is blame your delivery company or other members of staff. You are the boss, and the buck stops with you. Blaming other people makes you look petty. Take responsibility for the mistake, and you will find people respect you more.
3. Apologize like you mean it
Sometimes, customers don't read the product information or even the instructions, and the mistake is their fault. Regardless of whether the mistake was your fault or not, you need to apologize. It's what the complaining customer expects when mistakes are made.
4. Thank them for their feedback
A negative Google review can be like free product insights that many companies pay for. You have the chance to learn something about your product or service that you may not have learned otherwise. You should thank your reviewer for their useful feedback.
5. Offer a solution
The reviewer may have already included possible solutions to the problem. This is one reason why it's essential to read all negative reviews carefully. If it's possible to offer a solution, then you should do so.
6. Take the conversation offline if necessary
If the customer continues venting their frustration, don't get into an online war. Provide your contact details so that they can call you or send an email.
Examples of Excellent Responses to a Negative Google Review
Here are two examples of ways to respond to a negative Google review:
Example #1
Dear (Name as appears on review unless unsuitable and then 'customer')
Thank you for bringing this to our attention. I'm sorry that you have had a bad experience with us, as this is not something we take lightly. We are looking into the problem so that it doesn't happen again. Please let us know how we can make up for this so that you can remain a happy customer. You can call or text us (phone number) or send an email (address). Thank you again for your feedback, and we look forward to hearing from you.
(Your name)
Example #2
Dear (Name as appears on review unless unsuitable and then 'customer')
We are so sad to hear that you have had this problem. There is no excuse, and we are working hard to make sure it never happens again. We want to discuss how we can make this right, so please contact us by any of the methods below.
(Your name)
How to Deal with Negative Reviews: In Conclusion
One of the best ways to deal with negative reviews is to hide them among positive ones. The more positive reviews you get, the less people will pay attention to negative ones. If you provide stellar service, your customers will only be too happy to leave a positive review.
How can you get more reviews? This simple answer is to know how to ask for a review.
The most successful companies use online review management software such as Starloop. Find out how Starloop can help you get more reviews today.