Knowing what to do with 3-star reviews can be confusing. A customer who leaves three stars in their feedback seems to be satisfied. However, there are also reasons why they didn't give four or five stars, and you can be glad it wasn't a one- or two-star review. But their "lukewarm" response can leave you wondering how to deal with 3-star reviews in Google.
When it comes to online Google reviews, it's natural to get excited about four- and five-star reviews. If you use Starloop to get Google reviews, you probably get plenty of positive reviews. There are also specific strategies to respond to fake reviews and negative ones. But what those average reviews?
This article will help you learn how to deal with average reviews—the 3-star reviews that cause so much confusion.
Why Are Online Reviews Crucial to a Business?
Statistics tell us that 90 percent of consumers read reviews before visiting a business. A lot of attention is placed on positive and negative reviews. We know that 92 percent of consumers will use a local business if it has at least a 4-star rating. A shocking 86 percent will hesitate if a company has negative online reviews. One negative review can cost you 30 customers.
But what about 3-star reviews in Google? They still have an impact, and it's vital to handle them properly.
Online reviews give readers an honest opinion of a business. It allows consumers to gain trust in both the product and the company. Readers have nothing to lose or gain from writing their honest opinions.  Therefore, consumers tend to trust reviews more than personal recommendations.
How you respond to reviews is part of your online review management. Replying in the right manner can positively impact your brand awareness and reputation. After all, positive reviews are like free word-of-mouth advertising. The reviews you receive are also tools that can help you improve your product or service. Finally, the response shows others how you care for your customers and the experience they have.
Naturally, you want your business to get as many positive reviews as possible. Thankfully, if you're getting plenty of positive reviews, the odd negative review is not a bad thing. You get more opportunities to learn and polish up your customer service skills. Usually, handling a negative review correctly encourages a frustrated customer to become a happy, loyal one in the future.
But why should you never neglect those 3-star reviews?
The Problem With 3-Star Reviews
The issue with getting reviews that have 3-stars is that your customers are in-betweeners. They like some things, but they don't like others. This means there is a way to go before they become loyal customers. And there is still a chance of your competitors drawing them.
Reading some 3-star reviews can be upsetting, especially when it is almost impossible to resolve the problem. Here are some examples of 3-star reviews for a product or service:
"The [product or service] was fine, but it was difficult to use."
"Good item, but not what I was expecting."
"Was pleased with the service, but it would be better if…"
As an owner of a business, it's frustrating to have your overall ratings lowered because of disgruntled customers. This is especially true if the neutral review wasn't related to the quality of the product. Or if a reviewer seems perfectly happy but still only chooses three stars.
How to Deal with 3-Star Google Reviews in Five Steps
The general rule for online review management is to reply to every review—positive and negative ones. Neutral 3-star reviews might be a little more challenging and may even require a bit more creativity. There is still a structure that you can follow when replying to reviews with three stars.
Here are the five steps in responding to 3-star Google reviews.
1. Thank the customer
As always, thank the customer for their review. They've taken time out of their busy lives to give you feedback. Any feedback—even neutral feedback—can allow you to improve your product and service. An initial thank you will help a neutral customer feel appreciated and that they make a difference. You leave a positive impression on your business.
Step #1: The response to the 3-star review could start this way: "Thank you for taking the time to leave your feedback. Your opinions are important to us."
2. Focus on the 3-star review's positive aspects
Reiterate the positive aspects of their 3-star review. This type of reply shows the customer and others that you are really paying attention to their opinions, and not just looking at the star rating.
Step #2: You could mention in your reply something like: "We're pleased that you enjoyed…"
3. Address the negative issue
A short apology for their negative experience can go a long way—even if it is not your fault. Offer a brief explanation if possible, and avoid blaming someone else is ideal.
Step #3: Here's how to address the issue: "However, we were sorry to hear that you were disappointed in…"
4. Provide solutions
As with replying to negative reviews, you can offer to make any mistakes right. The neutral, middle-of-the-road review can provide some things to resolve. So, give the customer a solution to the negatives.
Step #4: The response could be something like: "We realize that [mention the issue] could be improved. I will personally pass this information on to our [say the appropriate department].
5. Finish on a positive note
Finish your response positively. You could invite them to contact you directly so that you can investigate the issue more thoroughly.
Step #5: You could deal with the 3-star review this way: "Your business means a lot to us. So, if you have more feedback, we'd be happy to hear from you. Please don't hesitate to contact us at [email or phone number]. Thank you"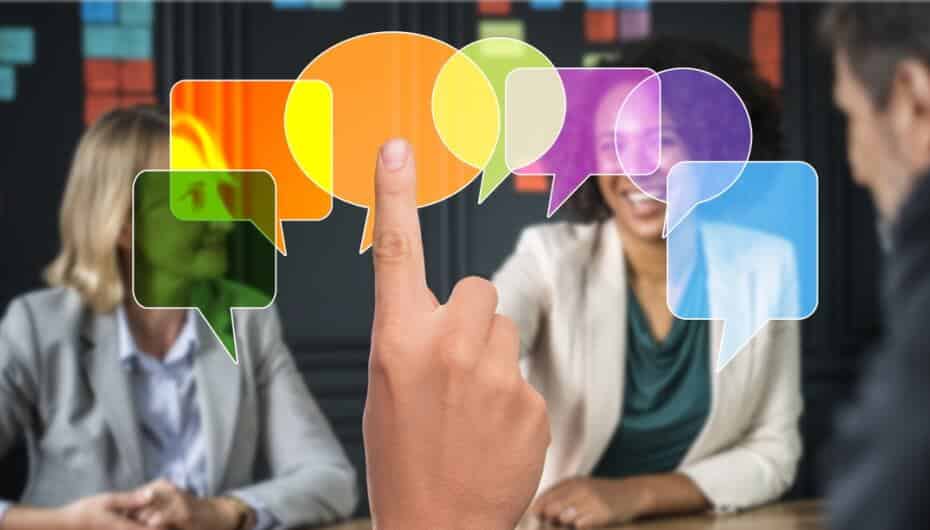 How to Respond to 3-Star Reviews
Dealing with 3-star reviews is crucial to ensure they have a positive impact on your online reputation. Even though potential customers can read the review, your positive reply will positively affect readers.
Here are some templates to help when replying to 3-star reviews. All these reply templates use the Starloop five-step plan for dealing with 3-star reviews.
Here are a few ways to deal with neutral reviews that have a 3-star rating:
Dear [customer's name],
Thank you so much for taking the time to leave a review, it means a lot to us. We are happy to hear that [product or service] met your expectations. On the other hand, we were sorry to hear that you found it challenging to use. If you would like to send us an email, we would gladly send you some links to our instruction videos that explain how to use the product. We hope to see you back again soon.
Dear [customer's name],
We are so happy to read your review and thank you for the time you took to share your feedback. We always aim for our customers to have the best experience. At the same time, we are still looking for ways to improve. We would love to know why you decided to give us 3 stars and what we could do to make you happier. If you would like to call us or send us an email, our contact information is below. We look forward to hearing from you soon.
Dear [customer's name],
We really appreciate your feedback, and we are pleased that you like the [product or service]. It is important to us that all our customers are delighted with our service. We will take your comments on board as we work at continually improving our products. Thanks again.
You'll notice that it's always best to address the person by name if you know it. That is much better than a generic "Dear customer." The same is true with your response. Use your name and your title. A neutral customer will be impressed if the CEO or "Head of Customer Services" responds.
Although you can use the above templates to respond to 3-star reviews, it's vital to include personal touches. An automated response is just as bad as a customer leaving you a 3-star review.
Responding to neutral reviews is imperative. There are still plenty of things that you can learn from 3 star-reviews. Also, dealing with 3-star reviews in the right way may encourage customers to change their review. Even increasing their review by one star can have a massive impact on your business.
Dealing With 3-Star Reviews: In Conclusion
Handling 3-star reviews requires responding to them in the right way. A positive response that addresses their concerns is always the best way to deal with a 3-star review on Google.
Of course, continuously monitoring online reviews and replying to them is time-consuming. That is why successful businesses use review management software like Starloop. Our automated system invites your customers to leave their feedback. Our members tell us that this has significantly increased the number of positive reviews they receive.
Please contact Starloop to find out how your company can benefit from our review management software.