Google reviews are essential for your business success and online reputation. So, knowing how to get more Google reviews is paramount to running a lucrative business. Genuine user reviews have more selling power than slick advertising or a fancy website. If you've got a ton of recent positive Google reviews, more consumers will use your business.
The statistics pointing towards the need for Google reviews may vary slightly—but they all say the same thing. For example, did you know that over 90 percent of consumers read reviews before visiting a business? Also, 72 percent of consumers feel that positive reviews make a local business more trustworthy.
Consumers look to Google for honest and real opinions of local businesses. Reviews are necessary for various reasons. In the first place, the more reviews you have, the more Google likes to reward you. This results in your business appearing higher up on the local search engine results. Second, positive reviews lead to more sales and more profitability, which is every business's goal.
Online review management may take a little time. But if you consider that positive reviews on Google are like free advertisements, it's a worthy investment. It is also something that must be done frequently. For example, a whopping 85% of consumers don't trust reviews that are more than three months old. Hundreds of fantastic reviews are only good for your business if you are continuously receiving new, positive reviews.
But what is the best way to get reviews on Google? Is there a quick and easy way to get legitimate reviews?
Let's look at eight ways to increase your Google reviews the right way.
1. Ask for a review to get more
All it takes is a nice few words to invite your customers to leave feedback on Google. The best time to get more reviews on Google is when you are dealing with the customer. Whether you are on the phone or face to face, you can end the conversation by inviting them to tell others what they think. If your customers are happy, they are more likely to leave a glowing review.
2. Send emails to get more reviews
Sending emails is the most effective way to increase review numbers. People check their emails when they have a few spare minutes, so it is far less intrusive than a phone call, and you won't feel like you are disturbing them.
The easiest way to send emails is to use review management software such as Starloop. All you need to do is enter your customer's address and let Starloop do the rest. Your customer receives a friendly email inviting them to leave feedback. As an incentive to leave a review, we will plant a tree for every review. So, your customer feels they're doing something good for the planet and your business.
3. Include a review link on your website
Another excellent way to get more reviews is to have a review link on your website. You can also include this link on emails or newsletters you send out.
Here are the five steps to include a Google review link on your website:
Find your Google Place ID by going to Google Place ID.
Type in your business name and locate your business.
You will see the Place ID under your business name.
Copy your ID and paste it onto the end of this link: http://search.google.com/local/writereview?placeid=
Add the link to your website or create a popup to encourage customers to leave reviews.
This link is extremely helpful as customers who don't have a Gmail account or forget their login details can still leave a review by clicking on the link.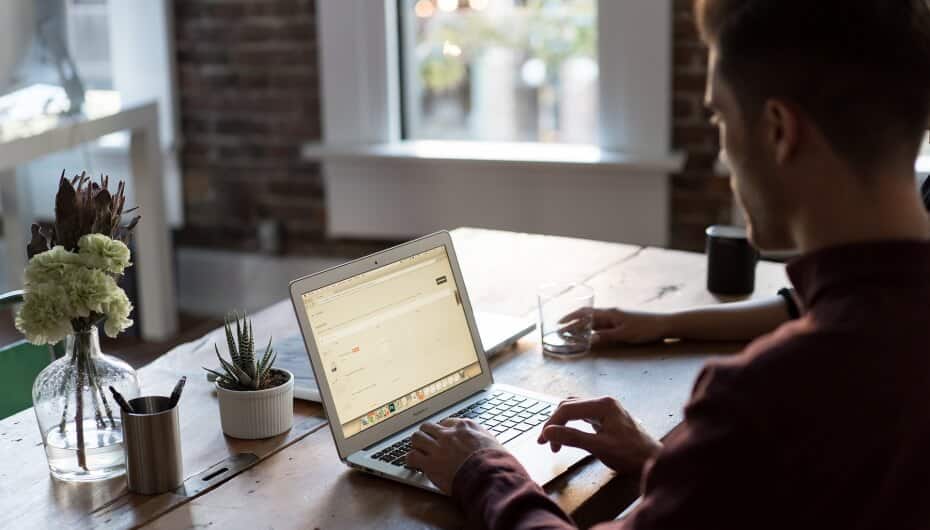 4. Make it easy for customers to leave their review
Make it as easy as possible for customers to leave their feedback. We are all busy, and a complicated review process will put even the keenest customers off. In fact, if it's too complicated, they may get frustrated and leave a negative review.
Ideally, the customer should be on your review page with one click. But if you don't tell them this or inform them how, they may assume it is more complicated. If they know it's easy and benefits your business, they are more likely to leave a good review.
Another great idea to make it easier for customers is to create a Google Review QR code. You can do this from your Google My Business account. Then, customers can just point their smartphone at the QR code to open the review site.
5. Make sure you ask for Google reviews at the right time
Knowing how to ask for a Google review is the key to getting more reviews. When's the right time to ask your customer to leave a review? It depends. Sometimes, it's best when a product is delivered or a few days later. If they tag you on their social media account, it is a good sign that they are happy with your service and would leave a good review if asked. The same can be said if they return to your business. If you send after-sales follow-up emails, you could use the chance to ask for a review.
6. Respond to every review
Get more reviews by responding to all reviews you receive. Consumers pay close attention to how you react to bad reviews and good ones. Your response shows that you care about the customer experience, and it encourages other people to leave their reviews.
Responding to negative reviews might not be a pleasant job, but you have the opportunity to learn and improve. It's also a good way of excelling at excellent customer service and working towards turning your unhappy customer into a happy one.
Are you worried about fake Google reviews? Read this article to find out how to remove fake reviews on Google.
7. Send follow up requests
If your happy customer doesn't leave a response after the first email or request, it is a good idea to send a second or a third email. These follow up requests are an excellent way to remind your customers of your services and leave a review. It's more than likely that they just forgot the first time, possibly even the second.
8. Avoid gimmicks and incentives
Offering incentives for Google reviews is actually against their review policy as Google feels it might influence the reviewer. You should also avoid offering gimmicks. It is far better to provide an outstanding service than a free pen.
How Can Starloop Help Your Business Prosper?
Starloop is a review solution that encourages customers to leave genuine reviews. Our mission is to help your business and the planet. So, Starloop plants a tree for every review you receive. Some of our members have received thousands of reviews. That means thousands of more trees for our planet.
This unique incentive motivates customers to leave reviews. What it means for your business is that you enjoy getting more positive and regular reviews. Furthermore, Starloop sends out automated messages to remind your customers how vital their reviews are.
Starloop is a solution to improve your online reputation, allow your customers to feel good about helping the planet, and save you time to focus on your company's core objectives.