Getting a bad review on Google My Business (GMB) can hurt. The negative review is there for the whole world to see. What can you do about the negative review? After all, you don't want potential customers to read the poor feedback you have received.
Your first reaction may be to delete the review. But that's impossible. So, there must be other things you can try if you notice a bad review on GMB.
Bad Google reviews can affect you in two ways. First, they can seriously knock your confidence. Like most business owners, your company may be your "baby," and it's upsetting when someone insults it. Second, bad reviews on Google hurt your bottom line. Statistics suggest that negative reviews affect the purchasing decisions of 86 percent of consumers.
But what can you do about negative reviews on Google My Business? Don't be like many business owners who bury their heads in the sand, hoping that the negative review magically disappears. Positive and negative reviews impact your business—and you need to address them appropriately.
How to React to a Negative Review?
Your first reaction may be to respond in like—accusing the reviewer that they don't know what they're talking about. But don't do that. The worst thing you can do is to retaliate in the heat of the moment.
Of course, you feel angry or frustrated—and your feelings may be justified. But you can't act on these feelings.
So, take a break to calm down and consider what the review says. Maybe the person was having a bad day, and you ended up in the firing line. Or, perhaps they made some valid points. And, hey, some people just love to complain.
When you can see things from the customer's point of view, you are in a better position to respond.
What to Do About Bad Reviews on Google
It's good business practice to respond to all reviews. How you respond to bad reviews can tell others a lot about your business.
If you ignore reviews, people will see you as uncaring, and you'll lose a customer.
If your response is a long rant, you'll come across as aggressive.
So, how should you respond to a bad review?
1. Verify the Bad Review
If you get a bad review on Google My Business, look for signs to see if the review is fake. While the algorithms on Google are exceptionally good at spotting fakes reviews, some still get through. On top of that, some people are paid to leave fake reviews—totally unethical, but it happens.
How can you spot a fake GMB review? Look for lack of detail or incorrect information. Also, one-star reviews without comments are somewhat suspicious. If people are angry enough to leave one star, they usually want to vent their frustration in a review.
There are also certain things that Google's review policy doesn't permit. People are not allowed to do any of the following:
Use threatening or offensive language
Leave a review for someone else
Promote products or services that are potentially illegal.
If you notice any fake reviews or a review that goes against Google's policies, it is important to flag this.
Go into the review that you want to flag and click on the three vertical dots on the right-hand side. Select the reason you are flagging the review and submit the report. Google may contact you for further information.
2. Respond to the negative review
The next step is to respond appropriately to the negative review. Google favors companies that interact with their customers and respond to reviews. It might be daunting at first, but the benefits of responding to negative reviews can include more positive reviews and a higher SEO ranking.
Here are ways to respond to a bad review on Google My Business:
What to write when responding to a bad review on Google
A response to a bad review must be genuine and well thought out—reasons why you should never respond straight away. Here what your response should include:
Apologize and show that you understand
Thank them for taking the time to write their feedback
Offer a solution or an alternative.
Imagine yourself as a potential customer reading the response to the bad review and consider how you would perceive the company.
Sometimes, the customer has misunderstood the product information or has the wrong information. It is a good idea to correct the mistake but in a way that doesn't make the customer feel stupid. It is worth starting with a phrase like, "We are sorry for the misunderstanding…".
What not to write when responding to a bad Google review
You should never engage in an argument, even if you feel or know that you are right. And it's never a good idea to blame others. Customers will respect you more if you take responsibility for your service.
Never write in capital letters because this comes across as aggressive. If the customer replies again in a negative way, suggest taking the conversation to another channel. You could ask them to email you, or you could offer to call them. But whatever you do, don't start an argument on the review site.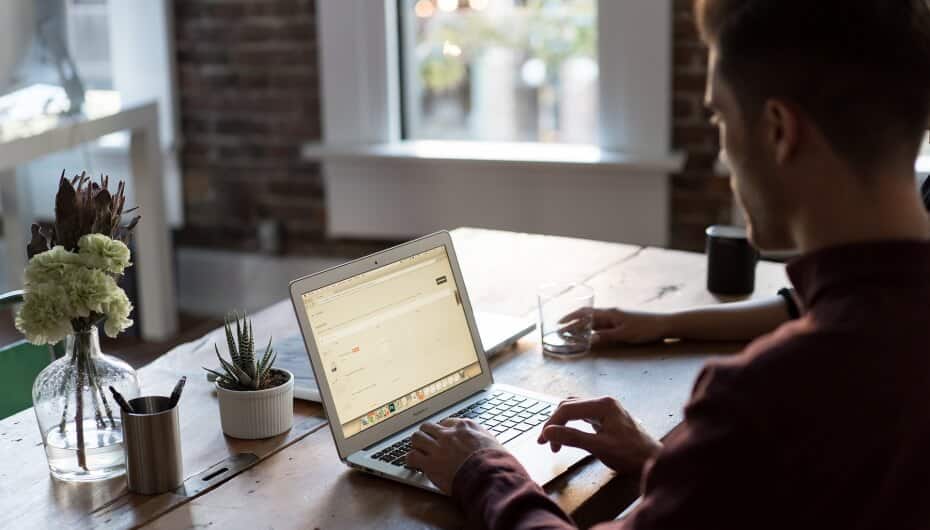 When to respond to a bad review on Google My Business
As soon as you have gathered your thoughts, you should respond to the bad review. It is recommended to respond to all reviews within 48 hours.
Act on the Negative Feedback
Readers seeing the same complaints over and over assume you don't listen to the criticism. This has the effect that you're not concerned about improving your service and enhancing the customer experience.
The negative reviews could be due to a fault in the product. Or, the customer may have received poor customer service. There may be issues with the speed of the service. It's vital to address and resolve any issues immediately.
For this reason, bad reviews are not always bad. They give you a chance to learn things that you may not have realized were occurring. Once corrected, it is likely that you will get more positive reviews.
See If Your Customers Are Willing to Change Their Review
Sometimes, customers feel it is more important to see how a company handles a complaint rather than the actual complaint itself. Responding in a quick, professional manner with a solution if often enough to turn a dissatisfied customer into a satisfied one.
Why not send an email to thank your customer for the feedback and outline the steps you have taken to resolve the problem. Remind them that their opinions do matter and ask if they would be happy to reconsider their review. The customer mustn't feel pressured into doing so.
Statistics vary slightly, but some studies suggest that 30 percent of customers would change their review to a positive one if the company responds. Also, around the same number would delete the negative review if the situation is resolved. Both actions will increase your local SEO and rankings in the search engines.
How to Get More Reviews on Google My Business
Negative reviews don't always damage your reputation if you respond appropriately, and you don't have enough positive reviews. After all, if most customers praise your services, that is social proof that your brand is trustworthy.
How can you get more reviews to strengthen your online reputation?
The easiest way to get more Google My Business reviews is to ask. But that takes time. The best solution is to use an automated review management tool such as Starloop. Our system sends messages to customers, inviting them to leave feedback. A gentle reminder usually is enough for them to leave a review.
So, what should you do about bad reviews on Google? Take steps today to get more positive reviews. You will see your revenue grow, rankings in local search results increase, and you'll be one step ahead of your competitors.