Every business wants to get 5-star reviews. And the truth is that you do need to get a lot of reviews that have five stars. There can be nothing more satisfying than a customer rating you five out of five for customer service, quality, and professionalism. So, you would think that it would make sense to always aim for getting a 5-star review.
But did you know that only having 5-star reviews may not be the best thing your business needs? While it may sound counterintuitive, a slightly less than perfect score looks more trustworthy. In fact, your brand reputation benefits most when you have a 4.5 or even a 4.2 average star review.
There is a famous saying: "you can please some people some of the time, you can please all of the people some of the time, but you can't please all of the people all of the time."
That is true in business, and consumers know it. While you strive to provide the best customer service in your industry and be better than your competition—you will have off days. You'll also have the occasional customer who had a rubbish day and decided to take it out on you. Disappointments happen, that's life.
In this article, you will find out why you shouldn't worry about the occasional negative review. You will also learn why not having a perfect five-star score can improve your brand image.
Are 5-Star Reviews Important?
In a nutshell—yes. You absolutely need 5-star reviews—and you need lots of them. Here are some review statistics published by the Spiegel Research Center. These facts and figures emphasize the importance of reviews to your business success:
Ninety-five percent of all online users read reviews before making a purchase.
Displaying reviews on your website can increase conversions by 270%.
Reviews help businesses increase sales by over 380% for high-end products.
The first ten reviews on a website have the most significant impact.
Consumers pay attention to recent reviews more than older ones.
So, it is clear that getting more reviews and publishing them on your website is a must. No business can drive success if they are not getting a steady stream of new reviews.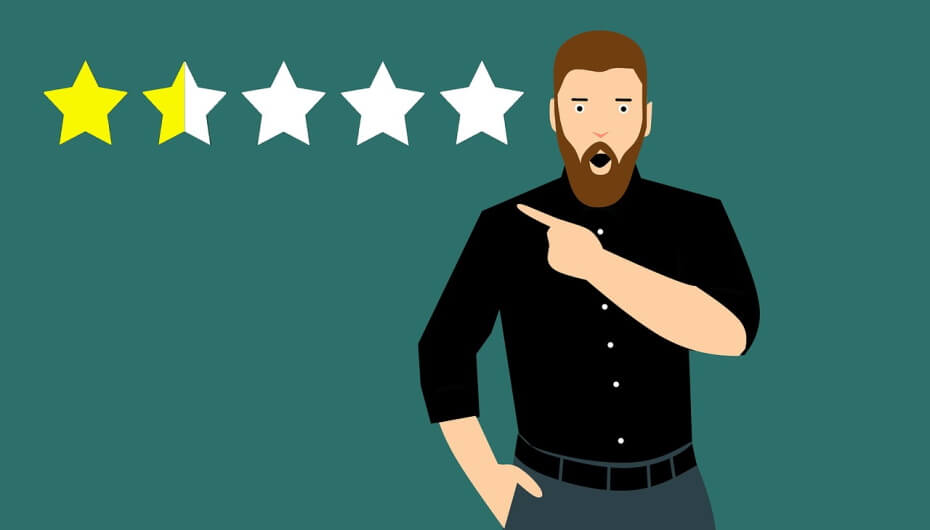 Forbes magazine reported that five-star feedback is needed to improve conversion, build brand reputation, and boost sales. Having a favorable review profile also sets your business apart from your competition.
So, if getting five stars is so essential to your business, you may be wondering: what's wrong with a stellar five-star reputation?
Reasons Why You Don't Always Need Five-Star Reviews
There is a difference between getting plenty of five-star reviews and having a perfect five-star rating. Your Google rating is a score showing the average of all your reviews. Many studies have shown that only publishing five-star reviews can cause consumers to distrust brands.
According to the research published by Spiegel (quoted earlier), five stars makes consumers feel that it is "too good to be true." Hitting an average rating of five stars had the same impact on sales as three start or lower—in other words, not great.
What is the perfect star rating that positively impacts your online reputation? According to research, the ideal score is 4.5. Actually, any rating between 4.2 and 4.7 is excellent when it comes to building trust, authenticity, and transparency. In other words—it all positively impacts your brand reputation.
The result of this study shows that some negative reviews can help establish credibility.
Why Negative Reviews Can Benefit Your Business
In many cases, your potential clients see a few negative reviews as more credible than near-perfect reviews. Many consumers researching companies to do business with actively search out negative reviews. If they don't find any, they become suspicious. So, in the end, negative reviews on your site show your company to be authentic and transparent.
When you receive a negative review, it gives you the chance to turn the negative review into a positive customer experience. Customer feedback can also provide insight into ways to strengthen and improve your business.
Of course, dealing with negative reviews requires addressing the concerns properly. Please check out this article on how to respond to negative reviews.
How to Get the Perfect 4.5-Star Rating
So, the good news is that you only have to be a little less than perfect in your overall star rating. How can you make sure that you hit the mark and have the ideal average of between 4.2 and 4.7 stars?
The main goal is to increase the number of reviews you get. You'll inevitably receive some negative feedback. So, you need to work on getting plenty of reviews to offset any negative ones.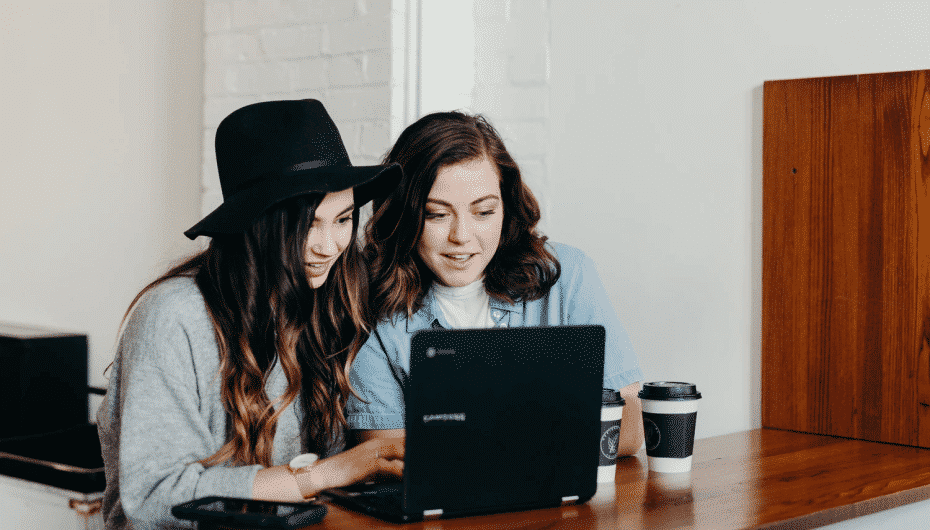 Here's how getting plenty of five-star reviews keeps your average over four:
Customers who have negative experiences are the ones most likely to leave negative reviews.
Customers who have positive experiences tend to forget to leave reviews. Some studies suggest that only one in ten customers leave a positive review after a positive experience.
It takes four five-star reviews to undo the damage for every one-star review.
So, it can take up to 40 positive customer experiences to make up for one negative review.
That's a pretty significant number.
It's clear, to keep a perfect start rating of 4.5, you need to boost the number of reviews you get.
Here are some ways to maintain a positive review profile:
Embrace negative feedback—View negative reviews as an opportunity to grow. Respond positively to negative reviews, even if you feel the criticism was too harsh. Your response shows potential customers that you always address concerns.
Don't buy fake reviews—Clients and Google can spot fake reviews a mile off. Buying Google reviews is only going to harm your business reputation in the long-term. Consumers want to see authentic testimonials and reviews.
Encourage more customer feedback—Always ask customers to leave feedback. Of course, there is no guarantee that they will leave four- or five-star reviews. You should also avoid asking customers to leave good reviews. Begging for a good review sounds cheap.
How to Get More Customer Reviews
There are plenty of ways you can elicit more feedback from your customers. One of the best ways of asking for reviews is by email. There are several reasons why sending emails is better than texting to get more reviews. Here are a few:
People generally read emails when they have some spare time.
Emails are an unobtrusive way—unlike sending text messages—to get your customers' attention.
When people check emails, they are usually in a better frame of mind to respond.
So, you're probably wondering what you can do to generate new reviews.
At Starloop, we have come up with the best solution to acquire more reviews—automated review management software. Our tool sends out polite emails to your customers inviting them to leave a review. With a few easy clicks, your customer can share their experience. These reviews give you a chance to increase customer engagement and boost customer loyalty.
What's the incentive for your customers to leave a review? Rather than offering cheap gimmicks, we plant one tree for every review you receive. This ethical incentive boosts user engagement and makes your customers feel they've done something for our planet.
Contact a member of our team today to find out how Starloop can get you more real reviews. Consumers place a higher value on authenticity and transparency rather than perfection. Why should you aim for anything lower?