The harsh reality is that whatever business you're in, you will get negative reviews. But you aren't alone. Before you start to panic, it's worth looking at things from all points of view. The power of our online reviews is undeniably massive. Positive reviews are essential, but negative reviews can damage a business's reputation.
There is no way for you to remove or delete a Google Review, and there is a good reason for this. Google wants to ensure that readers can get the most complete and honest overview of companies–this includes the good and the bad.
Negative reviews are, to an extent, good for your business. They are a perfect learning opportunity and give you valid suggestions for improving your product or service. Negative reviews give your company more social proof and build trust. After all, only having 5-star reviews looks suspicious to many consumers. Of course, negative reviews are only useful if a few are surrounded by a ton of positive ones.
In this article, you'll learn what to do about negative online reviews. And you'll find out how you can ensure that your business doesn't suffer from any negative feedback.
The Two Types of Negative Reviews
The first type of negative reviews is those that are false or contain inappropriate content. Google has a strict review policy and takes a dim view of people posting false reviews. Part of their policy allows business owners to report reviews that do not meet the review policy requirements.
The other type of negative review is where the customer may be right. There could have been a problem with the product, or the service may not have been up to standard. These reviews provide you with the opportunity to fix the issue and let readers see that you are dedicated to improving your product or service. Rather than shying away from these reviews, you can handle them successfully. You can leverage negative reviews to your advantage.
It is essential to read all your reviews. If not, you may miss false reviews or opportunities to excel in the customer experience. Once you have read your reviews, you will know how to handle them.
What Are the Terms and Conditions of Google Reviews?
Google doesn't allow reviews that contain bad language, profanities, or downright false information. If you see a review that you feel goes against the terms and conditions, you can file a report and begin the process to have the review removed. Here are reasons to report a Google review:
Comments not relevant to your business—Sometimes, reviewers can get carried away and start talking about other companies or services. A Google review should only contain information pertinent to your business.
Illegal content—Each country and even states have different laws about products and services that can be sold. Reviews that contain links to sites that sell illegal products or images used in promotions must be flagged.
Obscene, profane, or offensive language—There is no need for bad language, insults, or threats in a review. Flag these reviews for Google to delete them. This also includes derogatory comments that may hurt your brand image.
Reviews must be unbiased—For obvious reasons, you can't write a review about your own company. Also, you can't write reviews about your competitors with the intent of harming their reputation. If you notice one of your competitors has left a review, you should report this.
Publishing reviews on behalf of someone else—Google lists this under impersonation and can lead to misrepresentation of your business. It can only be the person who has written the review that can publish it. This is one powerful reason never to buy Google reviews.
How to Flag Inappropriate Google Reviews
If you are sure that a Google review is inappropriate, you should take steps to flag it. First, find your business on Google Maps and open the reviews page. On the right side of the review you wish to report, there are three vertical dots. Click on these dots and choose 'flag as inappropriate.' You will need to include your email address and select the type of violation.
After submitting the violation to Google, you will have to write a summary of why the review is inappropriate and should be deleted. After submitting your comments, you'll have to wait on a response. Unfortunately, there is no guarantee that Google will remove the review.
Google will assess the review to decide whether it violates the terms and conditions. You should be sure that it is inappropriate before beginning the process. If it is negative because of your company's fault, there is no point in wasting time flagging it. Instead, we need to take positive action straight away.
What to Do When You Receive a Genuine Negative Review
While it is hard to admit mistakes, your online reputation depends on your ability to handle negative reviews. If you act promptly and appropriately, you can turn those negatives into positive reviews.
Here is what you should do if you receive a negative review.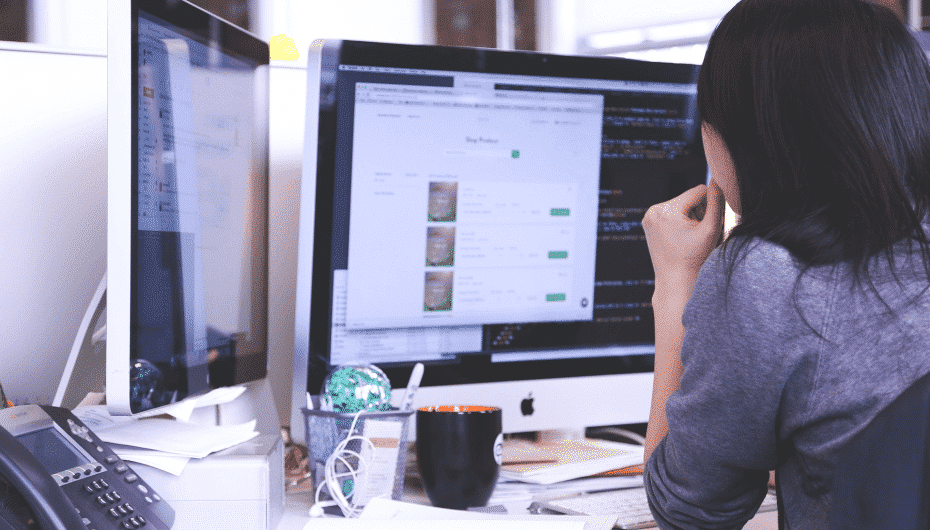 1. Respond to every review
It's easy to say thank you for the positive reviews. But you must respond to the negative ones too. Include a heartfelt apology and ask questions to learn more. This shows that you are listening to the complaint. Finish off by offering solutions to the problem.
2. Fix the problem
You may need to take steps to fix the problem. Is there a common theme to your negative reviews? For example, if many complain about slow service, you need to correct this. If it's customer service, take steps to train your employees better. If people see the same reviews, they will assume that you are not concerned about your customers' opinions or improving your service.
3. Remain calm and patient
Avoid getting into online arguments with customers. Other readers will rarely see your company in a positive light. Regardless of the situation, the customer is right. Whenever possible, try to take the conversation offline.
4. Ask the customer to update the negative review
If you've addressed the customer's issue, you could ask them to update the review. Amazingly, almost a third of customers will remove or change their negative review once you have responded to them. Some might forget, and you could send a follow-up email asking if they would mind removing it. Don't put any pressure on the customer as this may make them feel uncomfortable.
This way, not only are you reducing your negative reviews, but you are also increasing your positive reviews!
How to Protect Your Business from the Effect of Negative Reviews
Because you can't delete negative reviews, the best way to avoid them damaging your reputation is to increase the number of positive reviews. If you're providing an excellent service to your customers, you will find it easy to get more reviews. However, customers don't always know how to leave a review. They may not realize the positive impact that reviews can have on your business.
You can start getting more reviews by using Starloop. Our review management software sends out automatic invitations to your customers to leave a review. With a few clicks, your customer can leave feedback about their experience.
Using Starloop, you can save time, strengthen your brand reputation, and help reforest the planet. Yes, for every review you receive, we plant a tree. Our ethical approach to getting reviews is also an excellent incentive for your customers to write a review.
Contact a member of our team to see how you can start getting more reviews today.