As a small business owner, you can't afford to ignore online reviews. Responding to reviews—negative and positive ones is an important way to manage your reputation. After all, if one of your customers thank you in person, you'd at least say thanks. Or, if a customer calls with a legitimate complaint, you would hardly just ignore that person. With online reviews, it's no different.
It was back in 2010 when Google first enabled owner responses to Google My Business Reviews. That being said, not everyone is taking advantage of this service, and this is considered a great mistake.
In this article, we'll look at how to respond to every type of review—the good, the bad, and the ugly.
What are Owner Responses?
You are a local business owner; your products are online, and customers can leave reviews. Or, you may provide services in a "bricks and mortar" establishment and have a profile on Google My Business. Any person can rate their experience out of five stars and share their comments with the world.
A lot of review platforms will have a dashboard where you can reply to your reviews. You can be alerted when you receive new reviews and some platforms will allow you to respond immediately via a mobile app.
Why Should You Respond to Every Type of Review?
Reviews and owner responses are a critical part of your brand image and even your employer brand. That is to say, potential customers who read your reviews and owner responses learn a great deal about what your company stands for. For example, the benefits of reviews are:
they reflect your reputation
can be used as free marketing and advertising
are an ideal way to handle damage control
The way you respond to reviews also gives potential customers insight into how you value your product and clients.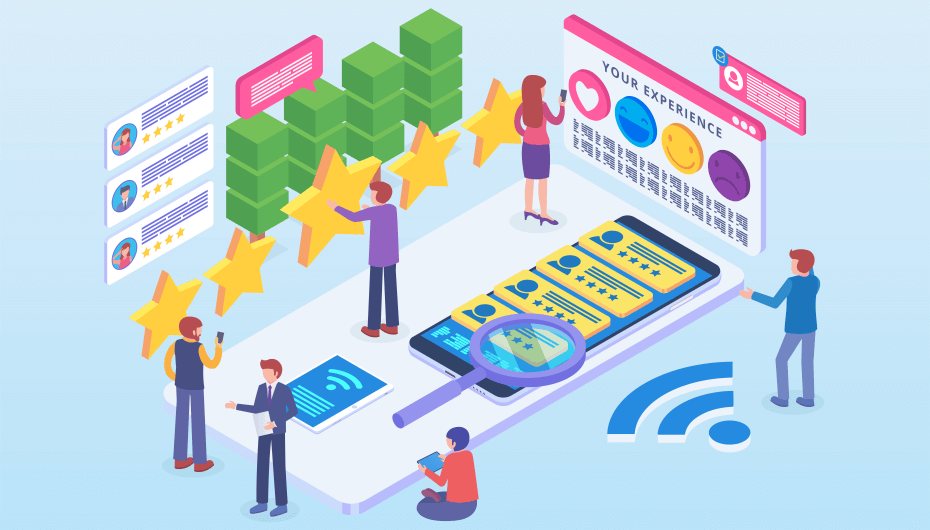 Research carried out suggests that it can cost a business up to 25 times more to acquire new clients rather than keep hold of the ones they have. Studies also show that only 89 percent of consumers read business owners' responses to reviews. Also, 94 percent of consumers have decided to avoid a business due to a negative review. So while it is impossible to keep every customer happy, responding to reviews is an excellent reputation management tool.
There is an art to responding to reviews. Now that you know why you should respond, let's take a closer look at how you should respond to various types of reviews.
Responding to All Types of Reviews
Receiving reviews is like an emotional rollercoaster. Whether you are on cloud nine or feeling terrible, you must respond to your reviews in a certain way that encourages more sales. Different types of reviews will require a strategic response. Here are our tips:
How to respond to positive reviews
These are the 4- and 5-star ratings that literally make our day. Your customer is overjoyed with your product/service, and not only are they talking online, but they are also talking to friends and family.
The problem here is that we tend to ignore these reviews because we assume that the customer is satisfied enough. The reality is, a quick thank-you message reinforces your customer engagement. As well as being polite, other potential customers read how you have responded. So, this could be enough to influence their purchasing decision and get a new sale.
Keep the response short and sweet, and above all, personal. Cutting and pasting a standard response may lead the reader to think that you are using chatbots. For the same reason, you want to try and avoid repetitive responses. Most importantly—always thank the person for their kind review.
How to respond to average reviews
If you receive a 3-star review, you can consider these customers to be the 50/50s. There are some things that they are happy about, but they are just as likely to choose a different company for further purchases. Instead of being upset by such reviews, look at them as a test of your customer service abilities. View these reviews as an opportunity to make improvements.
Your response here is designed to turn your 3-star review customer into a loyal one. See this as your second chance to win them over. Your response should still include a thank you for the positive comments and also for their complaints, let the reviewer know that you value all feedback. Don't be scared to repeat the negative feedback in your response so that they know you acknowledge all of what they have written.
Never try to shift the blame of the negative feedback. The only thing you will achieve is making yourself look like a weak employer who doesn't take responsibility for their company. You could offer some type of compensation to improve the customer experience in the future. Of course, it's advisable not to give out coupons with restrictions. For example, "only to be used on certain products" or use-by dates. These kinds of offers can take away some of the value of the offer.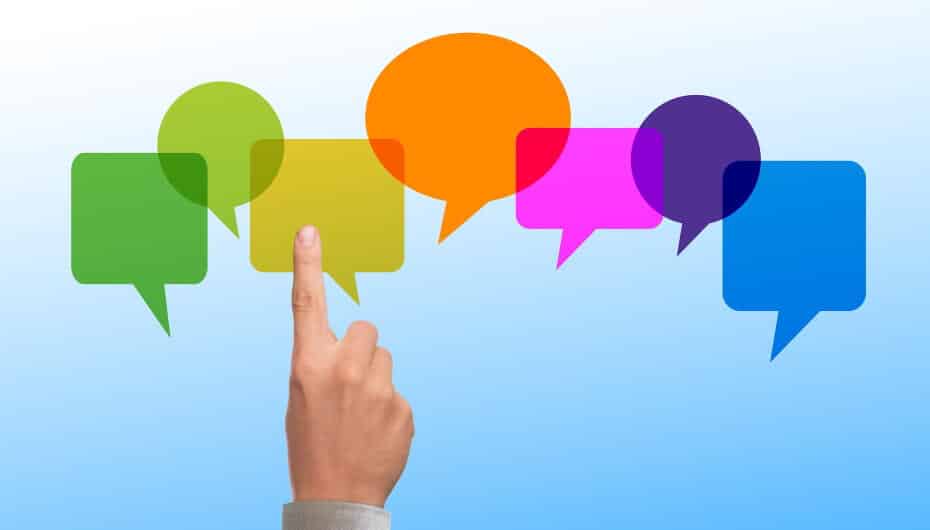 How to respond to negative reviews
So, now we come to the type of review every small business owner dreads—the negative review.
Maybe you have made a mistake, or maybe the customer was having a bad day—either way, these are the owner responses that require the most tact. Try to put yourself in their shoes and remember that there is still a chance to win these customers over with some excellent customer service.
Again, you must apologize, and your apology must be genuine. There is no room to play the blame game; however, you should include an explanation for the cause of the problem. There will be times when the customer has made a mistake—perhaps they weren't sure how to use the product, or they haven't followed the instructions. In these cases, it is worth explaining where they have gone wrong but without making them feel stupid.
Even if you don't feel it is justified, you should still include an offer. Remember, other people are reading your response. The offer of a phone call works wonders because it shows that they are worth your time. Keep your response brief but ensure that all of the customer comments are covered.
An owner response to a negative review doesn't end when you click reply. A full investigation should be carried out so that other customers don't have the same experience.
How to respond when reviews contain illegal content
Any review that contains false information is going to be hurtful and often infuriating. Our advice is simple: don't respond and do not attempt to delete the review. Contact a lawyer as soon as possible, preferably one who has experience in cyber law.
How to respond to fake reviews
Fake reviews are going to happen. More often than not, they are from your rivals or past employees who are holding a grudge. Your message should include the fact that you have looked into the matter, and that the review was not left by a genuine customer. Your response should also include a clear message that you have reported the review to Google, and legal action will be taken if the matter continues.
It is essential to follow the guidelines Google lays out in flagging fake reviews. Follow this up by contacting Google so that they can work on removing the fake review.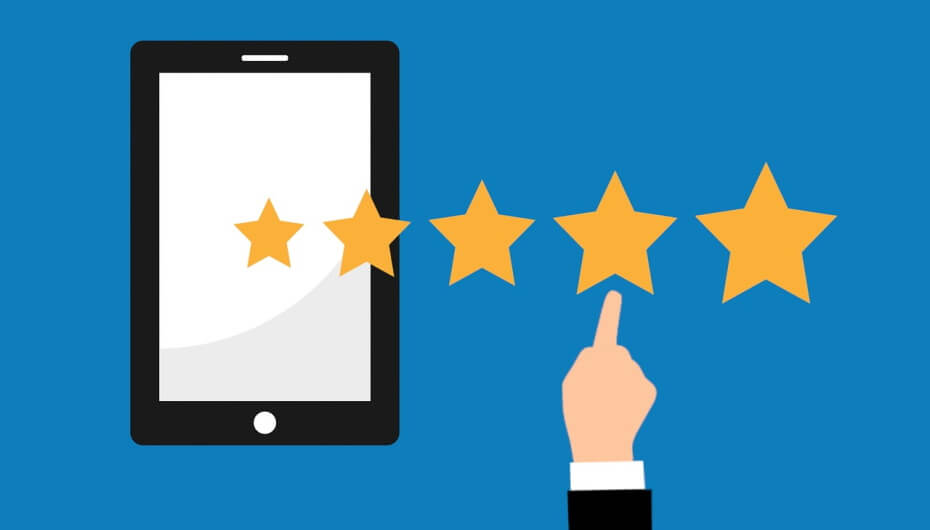 How to Get More Google Reviews
Considering that reviews are an amazing tool for your business, it is well worth investing the time to get more Google reviews. Here are a few simple ideas to get you started:
Respond to your reviews—Yes, you probably know the value of owner responses by now. When potential customers see that you make an effort to respond to customer feedback, they will be more inclined to leave a review. Harvard Business Review states that businesses can get up to 12% more reviews by responding to existing ones.
Create a link—When your customer receives their product, add a small thank you note with a link where they can leave a review. Include your link on your social media sites, email campaigns, and even customer surveys. Let customers know how valuable reviews are for your business.
Small Thanks with Google—If you generate a large number of sales, it might not be possible for you to reply to each review. In this case, there are tools you can use that will generate responses. Remember, not every review can be responded to with a generated message.
Train employees—Ensure your employees are trained to respond to every type of review. Teach them the importance of reviews and how they can benefit the whole company. Employees will appreciate that they are contributing to the company's objectives.
Customer experience—Provide above excellent customer service at every stage. Make sure you are getting those essential five-star reviews. By providing an outstanding service, you will ensure that the majority of your customers will be inclined to leave a positive review. It's incredible how many reviews can go from 2 or 3 stars to 5 stars all because of customer service.
Use a review management tool—It's worth investing in tools that can help get more reviews. Sending out automated invitations to every customer to leave feedback can help your business get more and more reviews.
Starloop Review Management Software
If you are serious about boosting the number of reviews your businesses receive, consider Starloop reputation management solutions. Our automated review software takes the hard work out of getting reviews. It gives you the time to focus on providing a great customer experience. Very soon, you can dominate your market for local searches.
How does Starloop help you get more customers? Here's how the system works:
An automated email or SMS message is sent to your customers, inviting their feedback.
The message uses friendly, low-pressure language to encourage their response.
Each message contains an easy link to leave a review.
You get notified of the review and have the opportunity to respond.
As part of our incentive to increase the number of reviews you receive, we plant one tree for every review you get. Our review solutions mean that your customer has a strong incentive to leave a review. You get a review, and the planet gets a tree.
Our members report that they immediately see the number of reviews they get increase. More reviews lead to a rise in customer numbers and, ultimately, increased revenue.
Contact a member of our team to find out how Starloop can help boost your business reputation.
In Summary
Customer experience starts from the minute a customer looks at your product to the moment they receive it, and you respond to their review. Several processes can cause a customer to leave a review, and you have the power to make that review a positive one.
Every review you receive should be seen as a good thing. Positive reviews encourage more sales. Average reviews mean you have the opportunity to win the customer over. Negative reviews are a chance for you to learn. Owner responses may take time, but as you learn to develop your skills, you will soon begin to reap the rewards.