Getting Google reviews is vital for your business. There are many reasons why it's crucial to get more online reviews. First, your potential customers check out online reviews before engaging with your business. Additionally, Google reviews can increase your rankings in the search engines. But is it possible to get more Google reviews for free?
Thankfully, you can start getting more reviews on Google without having to spend a dime. Increasing the number of online business reviews can be as straightforward as asking your customers to leave feedback. Or you could send emails, print cards, and have a review link on your website to boost the number of reviews you get. Even by improving your customer service, you could get more Google reviews.
Of course, getting reviews can be a time-consuming process. As a result, many successful businesses use services that remove the effort and monotony from asking every customer for a review. The good news is that you don't have to buy reviews to boost your online reputation.
For example, Starloop is automated software that engages with your customers to encourage them to leave a review. This helps build your reputation, and it's 99 percent hands-free. Although it has a monthly cost, a free trial can get you started if you want more reviews.
This article looks at ten ways to start getting Google reviews for free today. However, before learning about tips for developing a review strategy, it is vital to learn about the impact customer reviews can have on your business.
Why Google Reviews Are So Powerful
Google reviews have a tremendous impact on your business. First, Google reviews strengthen your brand's credibility. Did you know that 93 percent of consumers base purchasing decisions on reviews? Also, 91 percent of 18 – 34-year-old shoppers trust reviews they read online as much as personal recommendations from friends.
Reviews have the power to increase revenue. How many reviews does your business have? Do you have an overall star rating of over 4.0? If not, you are losing out on revenue to your competition. Is that not a compelling reason to put getting reviews at the top of your marketing strategy?
Think about it — say you are deciding on a restaurant. You check out some reviews on Yelp. Would you choose a 2-star restaurant when there were plenty of 4- and 5-star ones to choose from? So think of reviews as an independent recommendation on your business.
While it may seem daunting to start getting a lot of 4- and 5-star reviews, the good news is that it's relatively easy.
Related reading: Why you don't always need a 5-star review.
Google Reviews Affect Your Rankings on Search Engine Results Pages
Online reviews boost your rankings in search engines. It is not just future customers reading online reviews. Google also takes note of people's opinions of your business. Positive reviews signals to Google that your business is legitimate and customers trust it. For local searches, reviews are a significant part of the algorithm.
How can you improve your local ranking on Google? That question appears on Google's support page. According to Google, one of the ways to boost your rankings in local search results is to "manage and respond to reviews."
Here is what Google says: "High-quality, positive reviews from your customers can improve your business visibility and increase the likelihood that a shopper will visit your location."
"Increasing your visibility" is another way of saying that you will rank higher in search results.
Ten Ways to Get More Free Google Reviews
Here are ten simple steps to boost your business success without spending any money on getting reviews.
1. Optimize Your Google My Business Profile
It's critical to optimize your Google My Business (GMB) profile to start getting more reviews. This means ensuring all data is accurate and you upload plenty of images. Also, check that your business description uses many keywords to describe what you do. In the end, optimizing your GMB profile means you will show up in Google local searches.
Related reading: How to optimize your Google business profile for local search results.
2. Ask customers to leave feedback to acquire more Google reviews
The easiest way to get free Google reviews is to ask your customers. To take the pressure off asking for a review, invite them to leave feedback. Or the review request could say that their opinion matters, and you will be happy for them to share it online.
Related reading: How to ask for a Google review.
3. Send follow-up email requests to encourage more reviews
To significantly increase the number of Google reviews you get, send out reminder emails. Let's face it — we're all busy people. Even your most loyal and happy customer can forget to leave an online review. Therefore, a gentle reminder with a direct link to leave a review is sometimes all it needs.
One of the features of Starloop is that it sends two friendly reminders with an invitation for the customer to share their feedback. This feature saves you time because it automates the whole process.
4. Make leaving a review straightforward
Leaving a review shouldn't take more than a couple of clicks and two or three minutes. If the review process is too long or complicated, the reviewer will give up. Also, not everyone is adept at navigating a website or finding the review page. So use a simple way for your happy clients to share their opinions.
Starloop makes it effortless for your customers to leave a review. With a couple of clicks, the customer can leave a review. Starloop also has an ethical incentive to encourage more reviews for your business.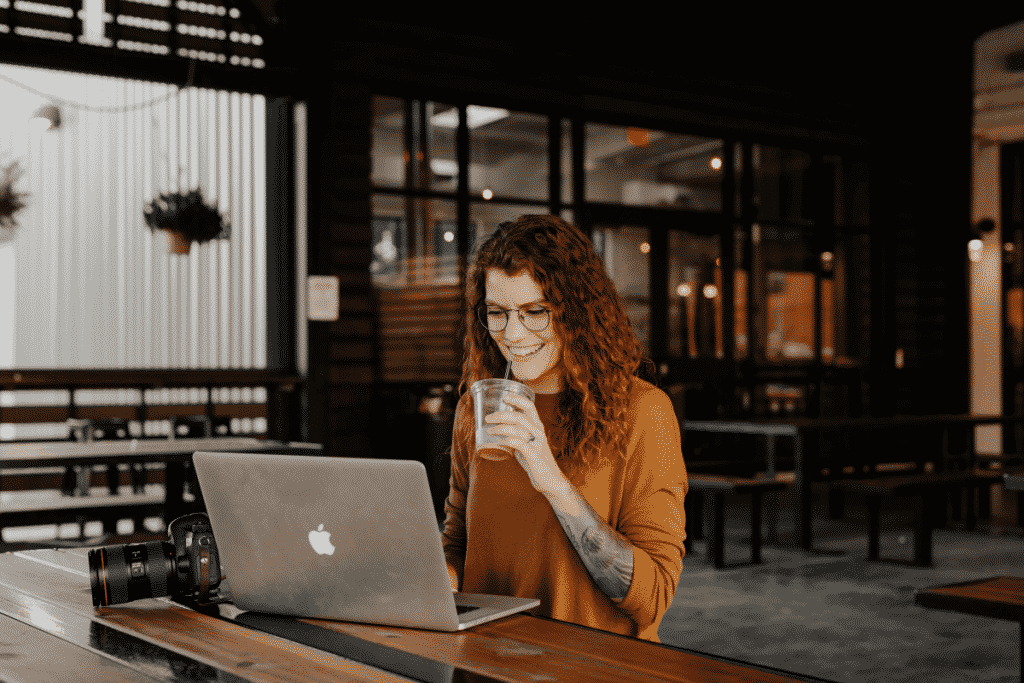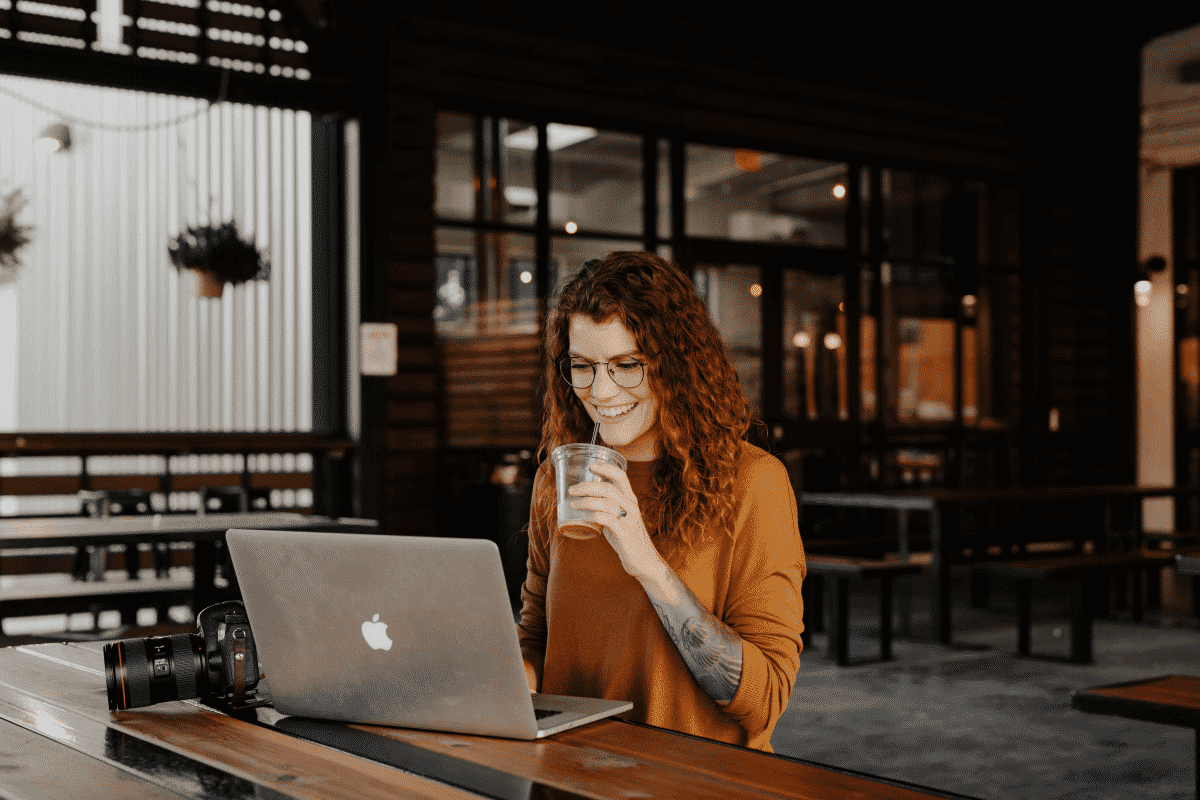 5. Create review cards to get more reviews
A great way to get more Google reviews is to print business cards or review cards. Then, all you need to do is create a QR code that the customer scans with their mobile phone. They are then directed to where they can write the review.
6. Always respond to reviews
If you want to get more reviews, always reply to all online reviews. There are several reasons why responding to positive and negative reviews is crucial.
First, customers see that you take their opinions seriously. This encourages more people to leave a review. It also boosts your reputation when you respond because it makes your customers feel important.
Responding to negative reviews is vital to address any issues your customers raise. A polite response can reduce the impact of a bad review because it shows prospective customers you take their concerns seriously.
Related reading: How to respond to fake Google reviews.
7. Google-friendly incentives to encourage more customers to leave reviews
Get more reviews by offering an incentive. However, it's good to note that you must avoid buying reviews or giving gifts in exchange for reviews. The Google review policy clearly states that "businesses shouldn't offer incentives to customers to leave reviews."
How can you encourage a satisfied customer to leave a review?
Starloop offers a unique service because it plants a tree for every review you receive. This ethical incentive encourages more users to leave reviews. As a result, your customers feel good because they are helping the planet and your business. You can also emphasize your "green" credentials as part of your marketing strategy.
8. Provide outstanding customer service
One of the best ways to get more reviews without paying for them is to create a fantastic customer experience. If you ensure that every interaction with customers is a positive experience, you will get many positive reviews. In addition, you will strengthen your reputation as a trusted business in the local area.
Related reading: Easy ways to improve the customer experience.
9. Add a review link to your website
Placing a custom Google review link for customers to click on your website will help you get more online reviews. The custom link is one of the easiest ways to streamline the review process for your clients. You can have the review URL in the header or footer or create a pop-up box inviting customers to share their opinions.
10. Use Starloop's 14-day free trial to get more Google reviews
The fastest way to get more reviews without spending money is to use a free trial. For example, if you want to see how effective Starloop is at getting your business more reviews, you can sign up for a free trial. This allows you to test the software to see how much time you can save.
How Starloop Can Help Your Business Get More Reviews
Starloop is a trusted review management application that increases the number of reviews you receive. As a result, our members report that their revenues increase as they continue to get more reviews. And because Starloop is 99 percent automated, it helps acquire reviews without effort.
Here is a list of reasons why Starloop is so effective:
Starloop is straightforward to set up and use.
It sends automated invites to your customers to leave feedback.
Your customers can share their opinion in a few easy clicks.
You receive notifications when a new review is left, giving you the chance to respond immediately.
Starloop is unique because it plants a tree for every review you receive.
There are excellent pricing plans to suit all budgets and sizes of businesses
One price covers all business locations and users
Contact us if you want to see how Starloop can help your business get more reviews today. You can start receiving new Google reviews for 14 days for free.