Knowing what to say when asking for a Google review is tricky. On the one hand, you don't want to sound as if you're begging. Or you may fear that you sound as if you're asking for an enormous favor. On the other hand, not asking for a review can mean you get no or very few reviews. How should you ask for a Google review the right way?
This article helps you find out the easy way to get more Google reviews. After reading this advice, you will have the confidence to ask your customers to leave their feedback on Google.
Why Ask for Google Reviews?
Google reviews are the perfect way to inform potential customers about your business. Google reviews are honest opinions from customers that have used your product or service—adding to your social proof. Furthermore, Google reviews appear next to things like your business profile and the location on Google Maps.
Your business will struggle without having Google reviews. Studies show that Google holds more than 86% of the search engine market. While you might ask for reviews on industry-specific reviews sites, it's undeniable that Google is the leading site to use for reviews. Google reviews help to influence the buying decisions of new customers. They also give you the chance to engage and interact with your customers.
If you are looking for ways to improve your online visibility and click-through rates, having Google reviews can rank you higher on search results. The lower your business appears on the search engine results, the less traffic your website will receive.
Related reading: How social proof marketing boosts business revenue.
The Best and Only Way to Ask for a Google Review
Studies show that there is the best time of the day and even the optimal day of the week to ask for Google reviews. These results will help, but only if you are using the correct language.
The typical request includes the phrase "please leave a review," and really, it just sounds dated and a little desperate. The question is also rather loaded. Your customer may well leave a review, but you leave the door wide open for a negative review.
The best and only way to ask for a Google review is to change your vocabulary. As soon as you start to use the word "feedback" instead of "review," you find it easier to ask for Google reviews. You'll also find that your customers' reviews will be more valuable.
Here are some ideas for how to ask for a Google review the best way:
We love to get your feedback!
How can we improve?
Your feedback matters!
We want to hear what you think!
Can you help us be better?
Let us know what you think!
Any of the above phrases will appeal to your customers in a lighter way and without pressure. Phases such as these show the customer that you aren't only looking for a positive review but also honest opinions.
The Importance of Asking for Customer Feedback
Changing the wording from "review" to "feedback" doesn't mean that you'll only get suggestions on improving. You'll find that you start to get more and more Google reviews. As long as you are doing things right, your customers will leave plenty of positive reviews. Asking for feedback rather than for a review makes the customer feel at ease. You also get an opportunity to learn from getting more reviews.
Customers may likely mention areas to improve that you are not aware of. This could be related to the product or one of your departments. The feedback you receive gives you a chance to improve your service. Learning about your customers' level of satisfaction is a great way to adapt your business strategies.
Here's how getting the right kind of reviews to work to improve your business:
Customers make a suggestion in the review
You respond in the right way and make improvements
Potential customers see that opinions matter to you
They also know that you take the proper steps to improve
Potential customers are more inclined to use your service
You get more customers because they trust your company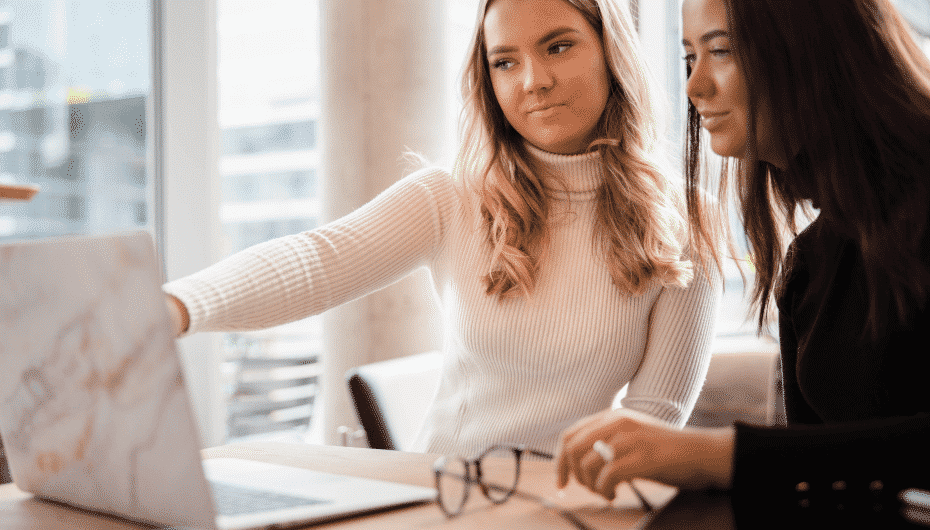 Best Practices When Asking for Feedback
Your feedback request must be short and straightforward yet appeal to various types of customers. Use clear language without long, complicated sentences. However, there should be at least one powerful word that emphasizes a sense of urgency.
Some customers like to feel appreciated for the help they are giving. In contrast, others prefer to know how leaving feedback will help them in the future.
How to Create the Ideal Request for Customer Feedback
Here are a few handy tips on how what to say when asking for a Google review:
Keep your design simple—A little color, an image, or emoji might be appropriate. But there is no need for exploding fireworks or floating balloons. It takes the attention away from the text.
Have a call to action—An ideal CTA will be bold and bright to draw their attention. For example, a "Take the Survey" button.
Make it quick—Let them know that leaving feedback only takes a few minutes. Customers are busy people, and they don't want to complete a 20-minute questionnaire.
Never offer incentives—It's against Google policies to use incentives because they unfairly influence customers. If caught, you could be punished. Plus, it puts pressure on the customer rather than encouraging them to leave an honest opinion.
Be personal—Always include your name and the customer's name when possible. This adds to a personal touch, and customers feel like they are receiving special treatment.
The Best Way to Send Customer Feedback Requests for Google Reviews
The best way to ask for feedback is by sending an email after the sale. People usually check their email when they have some time. So, they are generally in the best frame of mind to leave their opinions on your Google business profile page. This way, your customers are more likely to leave a review.
Also, never forget the power of excellent customer service. Depending on your business, the point of sale could be the best time to invite them to leave feedback. Often, this is when the customer is at their happiest, and asking for feedback at this moment is ideal.
SMS messages can be helpful when you ask for feedback the right way. People check messages when they have a few spare minutes, and they are more likely to complete the process. You can include a link in your invitation so that the customer can go straight to your review page. However, the disadvantage with SMS messages is that they can arrive at inappropriate moments, and the customer can forget.
The best advice is to use a review management system that sends emails to customers a few days after completing the transaction.
Related reading: Is texting or email the best way to get reviews?
It's best not to send bulk feedback requests for two reasons. You might remind an unhappy customer to leave their review. Also, a business that suddenly receives a vast number of reviews at the same time could look suspicious to Google.
How to Get More Google Reviews by Asking for Feedback
With a mountain of other responsibilities, you need a simple and effective solution that allows you to get more Google and Facebook reviews by asking for feedback. Starloop takes a few minutes to set up and makes it easy to view your Google reviews in one location.
Starloop review management software sends out automated, friendly invitations via SMS and email. There is absolutely no pressure on the customer. Instead, Starloop has a fantastic solution where the company plants a tree for each review your customer leaves. This motivates customers to click on the CTA button and leave their reviews. You will receive notifications of new reviews so that you can quickly reply and show your gratitude.
That is why new Starloop members see their reviews triple in a few weeks. Now you know what to say when asking for Google reviews. Let Starloop do the rest to help you get more reviews for your business.