It's great to sit back and watch all your reviews pour in—especially considering how critical online reviews are. But you're left with a question. How should you respond to every review? Should you only respond to negative and fake reviews? Or must you also reply to positive reviews? Read on to find out the answer.
The fact that you're getting plenty of reviews is something to be happy about. Reviews are an excellent form of free advertising. They are also a fantastic way to discover what genuine customers think about your product—a chance to learn and improve.
While the need for reviews has been well-known for some time, it's interesting to see the rising importance of replying to all your reviews. One study showed that 52 percent of customers expect a response to their reviews. According to other research, nearly 90 percent of customers who complain expect a response within 3 hours.
So before getting too comfortable watching reviews come in, you must create a strategy to reply to each review quickly and in the right way. Despite what you may read, there is only one way to appropriately respond to every type of review.
Why Respond to Every Type of Review
Reviews inform other readers of the quality of your product or service. What customer feedback doesn't always show is your dedication to customer experience. It might surprise you to know that consumers are equally interested in your reply. Many studies show that most readers look at business responses.
A report published by Harvard Business Review found that replying to customer reviews improves ratings.
Think about it from the customer's perspective. You want to ensure a business is taking care of satisfied customers. More importantly, you want to feel reassured the company won't ignore any kind of issue. Also, ignoring the happy customers can discourage them from returning. Ignoring the unhappy customers can lead them to vent their anger online.
Responding to Positive Reviews
Responding to your positive reviews is the pleasant and easy side of online review management. You get a tremendous sense of pride at a job well done, and you are probably keen to send your reply. How should you respond to positive feedback on a review site?
Here is how to reply to positive reviews:
Begin by addressing them by their name as it adds to a personal touch.
Naturally, the best place to start is with a thank you. It's also nice to let them know that you have passed their kind words on to the relevant people.
Repeat the positive comments and even add a little more information. By repeating keywords and even your business name, you can boost your SEO rankings.
Offer your happy customer a reason to come back and take advantage of the audience to market new products. This could be a new product coming out, a new website, or a special offer. Don't over-do it, though—it's not a sales pitch.
Remind them that you hope to see them again soon and contact you if they need any help in the future.
Sign off with your name.
How to Properly Respond to Negative Reviews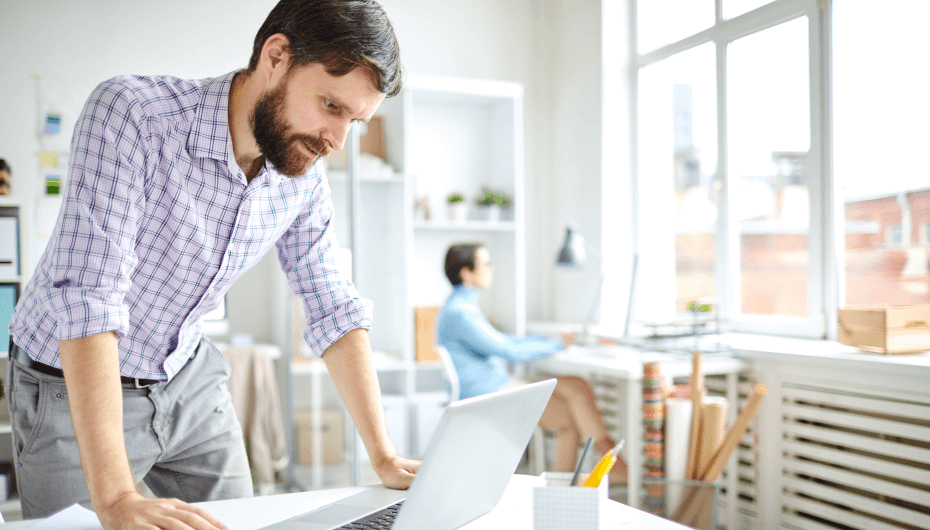 Negative reviews can cause all sorts of emotions. Your heart could sink to your stomach, embarrassment fills your cheeks, or rage consumes your entire body. Responding correctly to a negative review requires taking all your emotions out of the response. So, take a step back, breathe, and calm down.
Here's how to respond to negative reviews:
It would be best to address the customer by their name.
Thank the customer for their feedback. After all, they took the time to inform you of something you were probably unaware of, and they are giving you an opportunity to improve.
Apologize for the mistake. Don't blame anyone else—taking responsibility will earn you more respect.
Provide a solution, whether that's a refund, a discount, or a replacement. Read the negative review carefully because the customer may have provided suggestions.
Include your email address and phone number so that they can contact you offline if there are any more concerns.
It's a good idea not to include your business name in the reply. Also, it's best to limit the number of business-related keywords in your response. Just as you are rewarded for positive reviews, your negative reviews have consequences on your rankings.
If you don't fix the problem, you will get more negative reviews. When readers see the same negative reviews repeatedly—even if you respond—they will think you aren't invested in your product.
Finally, it's time to follow up with your customer. Send them an email or a call to make sure they are pleased with the outcome. If so, you can take the opportunity to ask them if they would consider updating their review. It's incredible how handling a negative review the right way can become a positive—and readers will notice.
How to Respond to 3-Star Reviews
It's trickier to know how to respond to 3-star reviews. These neutral customers are happy with some aspects but may have some complaints. It doesn't take a lot of effort to make these customers happy and loyal, and it is worth the effort. Companies with 4- and 5-Star reviews typically get more clicks than those with 3-stars.
Responding to 3-star reviews is like a combination of positive and negative responses.
Here's how to respond to 3-star reviews:
Address the customer by name when possible.
Thank them for their review and reinforce the positive points.
Apologize for the negative experience, let them know that this isn't something that would typically happen. Inform them that you've taken the necessary steps to fix the mistake.
Provide a solution or add some information to encourage the customer to return.
Leave your email and phone number so they can contact you offline.
You still need to follow up with neutral customers to check that everything has been resolved and to see if they will update their review.
How to Respond to Fake Reviews
Fake reviews can damage your reputation. Despite review sites doing their best to prevent fake reviews, some may still get through. Because it can take a few days for review sites to remove a fake review, you must respond as soon as you think you have received a fake review.
Your response should let readers know that you believe it is a fake review and that you have contacted the review site. It is also sensible to add that if the matter continues, you will take legal action.
How to Get More Positive Reviews
There are a few elementary things that will help you get more positive reviews. It goes without saying that you should do everything possible to ensure your customers are happy with the product or service you provide. Remember that the customer experience begins from the minute they visit your website.
When customers see that you respond to every review, they will be more inclined to leave their own. It's a psychological effect where people want to be a part of the same thing. Just as you need to ask people to update their reviews, you also need to ask people for reviews in the first place.
Related reading: How to ask for Google reviews.
For many people, asking for reviews is a difficult task. However, there is a simple solution to getting more reviews—Starloop. Starloop is a reputation management solution. It sends out automated review invitations for customers to leave reviews on Google and Facebook. The message has a link to make the process easier for customers. You will receive notifications of new reviews, which will help you respond quickly.
What's even better is that Starloop plants a tree for every review left. This ethical incentive motivates your customers to leave a review because they know they are helping the planet. Starloop members say that their reviews have tripled since signing up.