Buying Google reviews may seem like the best way to quickly boost your overall review rating. For a small fee, you could purchase 5-star reviews and get positive feedback. Maybe you're hurting from a bad review or bad ratings and want to redress the balance. After all, you know that getting more online reviews boosts local SEO and search result rankings. But just because you can buy Google reviews doesn't mean that you should.
It can be frustrating as a small business owner when the reviews you expect don't come. After providing a top-class product and service and asking customers to leave reviews, you should anticipate getting a healthy flow of Google reviews. Then when you compare your competitors, you see that they are getting more reviews than you are.
This article answers the burning question: "should I buy Google reviews to boost my ratings?" You will find out why your business needs more reviews. As a bonus, you'll find easy ways to get Google reviews for free without spending a cent.
The Importance of Google Reviews
Google reviews are so crucial that they can make or break your business. According to research, 3 out of 4 firms now avoid advertising. One reason is that consumers are reluctant to trust company adverts. Savvy consumers now turn to online reviews to read authentic feedback from real customers.
Reading about the genuine experience of others enables customers to feel more confident about their purchasing decision. Not only can Google reviews boost your income—they are a form of free advertising. This type of saving allows you to reduce expenses and concentrate on your bottom line.
Another reason why Google reviews are essential to business success is that they increase your visibility. Ranking higher in search engine page results leads to more website and foot traffic and, therefore, higher revenue.
According to Google Support, managing and responding to Google reviews leads to improved business ranking. Here is a quote from Google about the importance of managing and responding to reviews: "positive reviews from your customers can improve your business visibility and increase the likelihood that a shopper will visit your location."
Every business owner's goal should be to have a higher search engine ranking so that their business is one of the first to be clicked on.
Considering that nearly 83 percent of consumers use Google's search engine, it's easy to see why having a review management strategy is vital. Of course, there are many ways to get more reviews—buying Google reviews, asking customers, or sending out messages.
Related reading: Why it's hard to get reviews on Google.
How to Buy Google Reviews
There are three main ways in which you can buy Google reviews. The first is to search online for "buy Google reviews," and you'll find a list of websites offering this service. Second, you could pay freelancers to leave reviews on Google. Third, you could pay customers to leave a review.
Some businesses offer freebies in exchange for reviews. Some examples are offering cashback, discounts, or free products.
Although buying Google reviews sounds easy, it's far from ethical. Paying someone to write a review doesn't install trust and is not a transparent business practice. In the end, paid-for reviews contain fake content.
Related reading: The pros and cons of buying fake reviews.
5 Reasons Why You Should Never Buy Google Reviews
There are five compelling reasons never to buy Google reviews. First, buying reviews goes against the policies of all major review sites. Also, consumers are wising up to fake online reviews. If someone suspects a company of buying reviews, they will lose trust in the brand and avoid it.
Let's look in more detail why paying for Google reviews is a strategy to avoid.
1. Buying reviews is illegal
The most important reason you should never buy Google reviews is that it is illegal to pay for reviews. The Federal Trade Commission will hand out fines to those who buy Google reviews. Section 5 of the FTC Act prohibits deceptive advertising. Buying reviews is highly misleading as the reviewer is not a genuine customer and has no experience with the business.
2. Paying for reviews goes against Google's policies
Google has a strict policy on who can leave reviews. Reviews that are paid for are fake and will be removed as they go against Google's Terms of Service. Google also frowns upon offering incentives for reviews, and any such reviews will be removed.
The issue with offering monetary incentives to customers is that it distorts the truth. Even though the review is from a genuine customer, the incentive could influence their opinion and "force" them to leave a positive review. Google ensures that all reviews are honest, and all reviews are automatically processed through algorithms to detect unfair practices.
3. Consumers are wising up to fake reviews
Reviews that don't have complete profiles or a sketchy on the details are easy to spot as fake. Fake reviews often contain little relevance to the actual company or product. You can spot fake reviews if they are from a place nowhere near the business's physical location. They might also check the comments of a fake review against other reviews to see if there is any consistency.
4. Buying Google reviews is ethically wrong
A trustworthy business owner can't be proud of their reviews, knowing they are fake. Of course, you might get a ton of 5-star reviews. And we know that getting reviews can be a challenge. But paying for fake reviews is not fair on your customers.
Buying reviews is also not fair on your employees. Negative reviews can benefit your business. They help you learn where your business needs to improve. When you make the changes, you improve your business and can provide a 5-star service. This leads to more authentic reviews from customers. Trust in your brand grows, more customers leave positive reviews, and your revenue increases.
5. Purchasing reviews can be costly
The cost of buying an individual fake review is relatively low. However, the cost to your online reputation can be exceedingly high. You risk fines if you're caught. Additionally, Google deletes fake reviews. This means that whatever you have invested in getting unethical reviews will go down the drain, along with your reputation.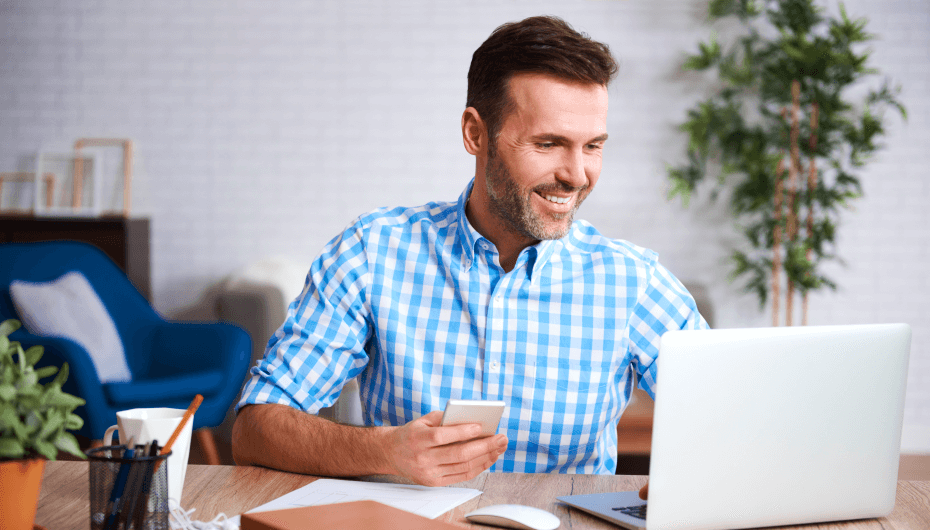 How to Get More Reviews Without Buying Them
It is easy to get genuine reviews without paying for them. By implementing a review management strategy, you can see a steady stream of new reviews come in. The best way to get a Google review for free is to ask your customers to leave their honest feedback.
Here are some excellent and effective ways to get more reviews:
Ask in person—When customer service is outstanding, people are more than happy to leave a review. Asking in person doesn't have to be complicated. For example, the best way to ask is to invite the happy customer to leave feedback instead of a review. This takes the pressure off both you and the customer. You could also let them know that their opinion matters.
Send invitations—Email and SMS invitations are the simplest way to ask for reviews. People check their messages when they have a few spare minutes and are more inclined to leave a review. Including a link can also make the process much easier for them.
Create thank you notes—You can send thank you notes with deliveries or give them to customers during the point of sale. If you generate a QR code, customers can take a photo and be taken to your review site.
Handy tips when asking for reviews: Don't ask customers to review your business from your location. Reviews coming from the same IP address may get flagged as fake reviews. It's also a good idea to avoid sending bulk email invitations. Receiving reviews in bulk at once can trigger Google's spam detectors.
Related reading: Three ways to flag a fake review.
The Best Way to Get More Google Reviews
Although there are many ways to get Google reviews without paying for them, managing reviews manually is time-consuming. An affordable option to get Google reviews is to use review management software such as Starloop.
Starloop is a simple solution that allows you to track your Google reviews, send automated invitations, and receive notifications. This frees up your time and enables you to reply to every review quickly. The review process is straightforward, which encourages legitimate customers to leave feedback.
The benefit of Starloop is that it's a cost-effective solution, regardless of how many locations you have. In no time at all, you can triple the number of real reviews you receive. This claim is backed up by a guarantee. Additionally, you are not locked into any lengthy contracts.
One way that Starloop differs from other review management software is that it provides ethical incentives for your customers to review. Rather than provide gimmicks, Starloop plants a tree for every review you receive. This way, customers feel encouraged to leave their honest feedback—knowing they are helping your business and the planet.
This unique "plant a tree and get a review" policy sets you apart as an ethical business. Your reputation gets a good boost as a company that is working towards a greener environment.