Have your online reviews disappeared from Google? Do you want to know where your Google reviews have gone? It's frustrating when you work hard to get a ton of Google reviews, and then some of them disappear.
This article looks at the many reasons why some Google reviews seem to vanish into thin air. You'll also find out what to do to avoid Google reviews from disappearing in the future. Before discovering what happens to some reviews, let's look at a crucial question—why you need online reviews.
Why Your Business Needs More Reviews
Your business needs more reviews because they attract more customers, boost rankings in search results, and increase revenue. Google reviews are also a significant part of your social proof. Studies show that 90 percent of consumers read online reviews, and an estimated 57 percent read Google reviews. What people are saying about your brand, product and service is now online for the whole world to see.
Google reviews are honest opinions from people who have interacted with your business. Their views are powerful enough to influence potential consumers to make a purchase or not. The more positive reviews you get, the more chance you have of beating your competitors in the local search engine page results.
Related reading: How your business can dominate local SEO.
Reasons Why Google Reviews Disappear
According to Google Support, there are several reasons why Google reviews disappear. Google has strict rules to ensure that reviews are authentic and genuine. Google reserves the right to delete a review if it goes against the prohibited and restricted content policy.
Reasons why specific Google reviews vanish can be divided into two categories—reasons you can control and reasons you can't control
Google reviews disappearing — what you can't control
Here are reasons why some Google reviews don't last a long time:
Offensive content—The review could contain obscene or objectionable content. Google doesn't allow reviews with vulgar language or gestures. Also, there is zero tolerance for reviews that have any form of bullying or discrimination against race, religion, gender, sexual preference, age, or disabilities.
Irrelevant content—There was a telephone number or URL in the review.
Illegal content—Reviews can't promote the sale of illicit or restricted products such as tobacco, alcohol, drugs, or weapons.
Conflict of interest—A review written in the 3rd person will likely disappear. This is because only the person who has experience with your business can leave a review.
Repeated content—Your customer has posted the same review on various sites or anywhere else on the internet. Additionally, they can't leave the same review for multiple locations.
Deleted review—Other reasons for vanishing reviews include if the customer deleted their review, closed their Google account, or has a completely blank profile.
Of course, it's good to remember that not all Google reviews are instant. It can take between three and five days for a Google review to show up. So, it might not be the case that the review has vanished. It may be in Google's vetting process, getting ready for publishing.
Google reviews disappearing — what you can probably control
While there's nothing you can do why Google deletes some reviews, there are reasons why Google reviews disappear from your end. Here they are:
1. A conflict of interest
You can't review your own business for logical reasons. Your employees are not able to post a review either. The same applies to people who are managers of your Google My Business (GMB) account or Google+ page.
2. Google checks IP addresses
The IP address shows the location of a computer. Reviews can't come from the same IP address or an IP address that manages your GMB account. Google might see this as spam. This can be a problem if you have a review station at your location. It's a great idea to have a place where customers can leave reviews on-site, and you can help them if necessary—but these reviews may disappear.
3. The review came from a distant location
It looks suspicious if your business is in the U.S., but you receive a review from Poland or even from the other side of the States. It's unlikely that a pizzeria in New York would have a customer write a review from Florida.
4. There are an abnormal number of reviews
Google will compare the volume of reviews against statistics like the population and your industry. If you have an abnormally large number of reviews, Google will again become suspicious. The same can happen if you receive a large number of reviews at once—this could be a sign that you buy fake Google reviews.
5. You aren't active on Google
This is unlikely as your review strategy should include plenty of activity on your account. If there is no activity on a GMB in six months, your business may become unverified. Reviews might disappear, and customers won't be able to post new reviews.
6. You offer incentives
Offering any kind of incentive can encourage the customer to leave a more positive review. This practice goes against Google's policies. They want to ensure all reviews are candid and without any form of persuasion.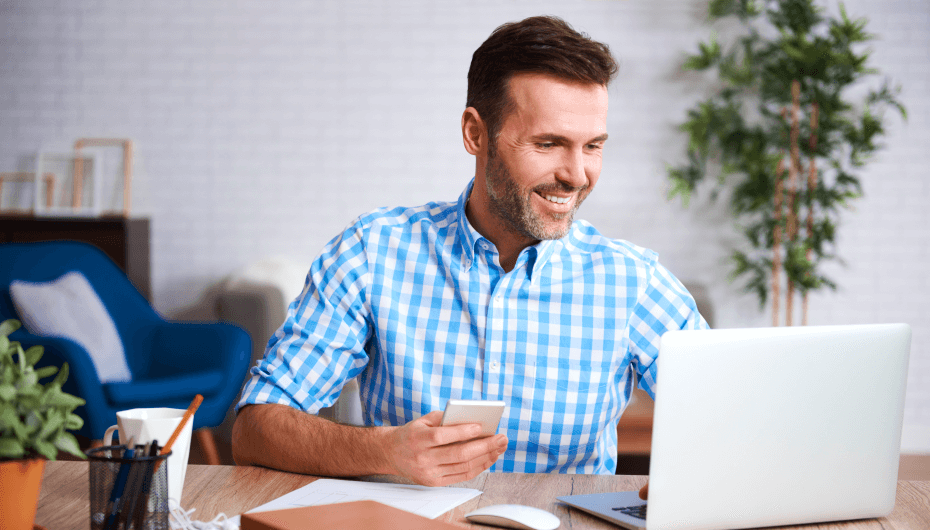 What to Do About Google Reviews Disappearing from Google
The best way to stop reviews from disappearing from Google is to have a robust review management strategy. It's also vital to stay active on your GMB account and ensure that all your details are correct. Doing this gives you the best chance of your Google reviews lasting forever.
Let's look in more detail at how to organize a review strategy if reviews are not showing up.
First, check the contact details, opening hours, and other vital information about your business. On the Google map, give the pin a little wiggle with your cursor and check that it settles in the correct location. If your company ships nationally or internationally, make sure all your delivery locations are indicated.
Second, revise your review strategy. Some business owners like to send out bulk invitations for reviews. This is likely to result in getting a ton of new reviews at the same time. Make sure your strategy involves sending invitations to the right customers at the right time. It's also a good idea to use different methods for generating requests. This can include email, SMS, thank you notes, and a review icon on your website. Try to have various templates for invitations. Using different vocabulary will help customers to leave reviews that don't all look the same.
Another way to encourage more reviews is to reply to every Google review. This strategy helps you interact with your customers—but more importantly, it keeps your Google business account active.
Third, check new reviews regularly. If you spot a review that goes against Google's prohibited and restricted policy, nip it in the bud. Reach out to your customer and ask them if they wouldn't mind updating it before Google has the chance to remove it.
Can You Get Deleted Google Reviews Back?
It's impossible to get reviews back that have been deleted. Once a review disappears from your Google business review, it's gone for good. You can try contacting Google for them to republish the reviews, but you are probably wasting your time. Rather than worrying about the deleted review, it's best to focus on getting more positive reviews from satisfied customers.
How to Get More Genuine Google Reviews?
The more genuine reviews you have, the less likely Google will remove them. And if Google does remove some, it won't hurt your online reputation as much. Perfecting your review strategy is an excellent first step to make reviews last a long time.
Review management software such as Starloop one was to get a consistent, steady stream of new Google reviews.
Starloop has automated processes to send emails and SMS invitations to your customers. You receive notifications when a new review comes. This allows you to log into your GMB account and send a reply quickly.
Starloop has the best and most ethical incentive out there. For every review you receive, Starloop plants a tree. You and your customers know that these invaluable Google reviews are also helping to save the planet.
Rather than worry about reviews disappearing, use Starloop to triple the number of reviews you receive. You will see your overall star rating improve. The knock-on effect is that your rankings in local search results improve, you get more customers, and your revenue will increase.