Knowing where to find your company's Google reviews is key to reputation management. However, it's unlikely that small to medium-sized business owners have the financial resources to hire someone just for online review management. It might feel like another one of those jobs down to you, but you don't have the time for it. Finding and monitoring your Google reviews is an essential part of managing your online reputation—and something you must do regularly.
Google reviews are in your Google My Business (GMB) profile. Logging into your GMB account gives you access to all of your reviews, as well as your business information. Here is the place where you can reply to all of your reviews promptly, whether that's from your phone, tablet, or laptop.
Why Are Google Reviews Essential to Your Business?
Google is the world's most popular search engine. Because of this fact, most people turn to Google for valuable insights into the products and services they are interested in. For example, in 2019, surveys showed that 97% of people read reviews for local businesses. Online reviews influenced 93% of customers when it came to their buying decision. Your Google reviews are an essential part of increasing your sales and, therefore, your bottom line.
Having positive Google reviews also makes your business more visible. The algorithms used by Google's search engine pick up keywords and long-tail keywords related to your product or service. Google likes to reward those businesses that provide excellent services. So your business gets placed higher up on the search engine results. The more positive reviews, the more information Google can find about you.
Reports show that customers are likely to spend up to 31% more with companies that have excellent reviews. Google reviews provide your business with more credibility and social proof and can offer feedback that you wouldn't find from other resources.
Where Are My Google Reviews?
You can find your Google reviews in your Google My Business account. This link gives you access to GMB from your computer, and it also has the links to download the app for Android and iOS. It's worth downloading the app so that you can save time and make sure you add the link to your favorites from your desktop search engine.
Finding My Google Reviews from Your Desktop
Once you have opened the link and signed into your account, you can follow these steps:
In the top left-hand corner, there are three horizontal lines. Click on this.
Choose "All Locations" or select the one you are interested in if you have multiple locations.
Select Manage Reviews
Your reviews will appear in a list. Scroll down until you find the review you want to see.
Select View and Reply.
Finding My Google Reviews from Your Mobile
From the app, you can sign straight into your GMB account. From there:
Select Customers followed by Open Reviews
Find the review you want to see.
Select Respond
Write a message (double-check for spelling and grammar mistakes) and press send. Depending on your device, you might have an arrow button instead of send.
Responding to Your Negative Google Reviews
Receiving a negative review can often make you feel angry or upset, which is why you should never respond immediately. Take a moment to calm down and remember the good that can come from negative reviews. You still have the opportunity to increase your sales. Did you know that 45 percent of customers are more likely to visit a business if they respond to negative reviews? The trick is— mastering how to respond appropriately to bad reviews.
Here are six ways to respond to negative reviews:
1. Respond to negative reviews using Google My Business
Responding to negative reviews allows other readers to see how you handle the situation. Your response also shows that you are dedicated to excellent customer experience. Your answer can also help clear up any doubts others may have about product specifications or uses. This is a perfect way of reducing other people's chances of leaving the same negative review.
Are you worried about getting fake Google reviews? Check out this article on how to get Google to take down fake reviews.
2. Thank the customer
The information customers provide you with gives you the chance to improve your product or service. Quite often, these are things that you may not have noticed otherwise. It would be best if you thanked them for taking the time out of their day to help you.
3. Apologize for the mistake and take responsibility for it
Customers know that we are only human, and anyone can make mistakes. An apology shows you have taken responsibility for errors. You will earn far more respect this way than trying to blame others.
4. Ask for clarity so you can provide the right solution
You may need to ask some questions so that you can provide the best possible solution. Some reviews might not have enough information for you to fix the problem. Offering a solution without knowing all the facts implies you haven't listened.
5. Include your name
Adding your name at the end gives a personal touch to the response. If you add your title as well, it helps customers get the feeling like they are getting special treatment.
6. Follow up on negative reviews
It might take more than one response to resolve the issue. Give the customer an email address or telephone number for them to contact you on. Once you know that the customer is happy, ask if they would be willing to update their review.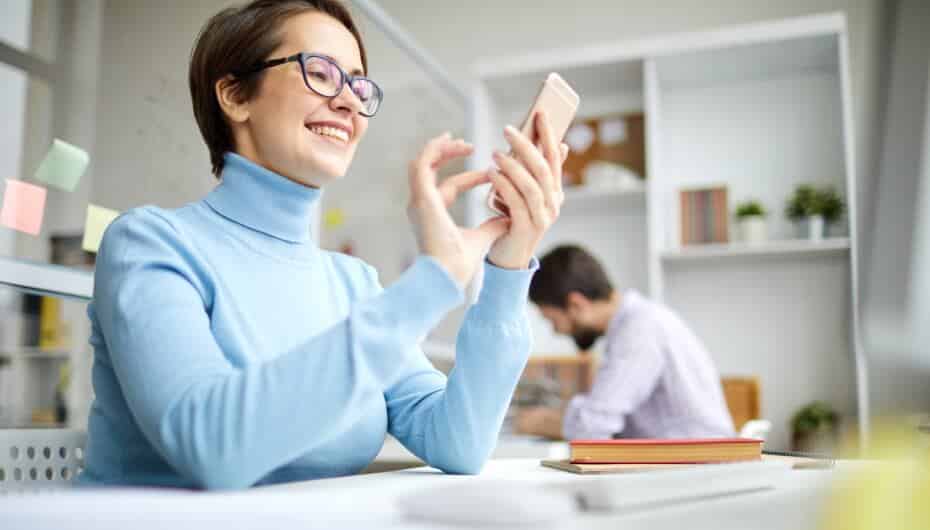 Responding to Your Positive Google Reviews
It's really motivating to hear positive feedback from customers. It's also relatively straightforward to respond to them. But, it can be easy to forget to respond. However, to boost your SEO ranking, it's just as essential to respond to your positive reviews as negative ones.
Here are four ways to respond to positive Google reviews:
1. Keep the response short and personal
Short answers allow you to reply faster. As with negative reviews, nobody wants to feel like they are receiving automated responses, so use their name and yours.
2. Say thank you
Remember, people have taken time to leave positive feedback for your company, which is excellent word-of-mouth advertising. So, not only are these positive reviews great for your brand, they encourage customers to use your company. And when they see you reply to all reviews, they will be likely to leave their review.
3. Add value to your product
Offer some product tips or insights when you reply to positive reviews. This is a great way to reward your customers for their review and encourage others to do the same. Adding value in your response will make you stand out from other companies that only leave a simple thank you.
4. Ask if you can share their review
If you can share your positive reviews on your website and social media pages, your brand is getting more exposure. After Google Reviews, Facebook has one of the largest audiences that can help you bring in new customers.
Finding Your Google Reviews Online — In Conclusion
Google reviews are crucial to your brand's reputation. Therefore, it's essential to monitor online Google reviews. To help maximize the positive impact of Google Reviews on your business, Starloop has a unique solution. Our automated review management software takes away the hard work of getting reviews.
Check out what our members are saying about Starloop and how it has boosted their rankings in local search results.