It's frustrating when the perfect review seems to disappear after just a week. Sometimes, there seems no logic as to why Google reviews seem to disappear. After the stellar 5-star review seems to have vanished, you're left wondering: "How can I make my Google reviews last longer?"
Instead of potentially wasting time complaining to Google support, you can look at ways to make your reviews last longer.
When a positive review disappears, you might try to blame Google. The truth is there are several reasons why Google removes reviews and why some reviews don't last long.
There are two ways you can resolve this issue. First, you should have a review strategy to get a constant stream of new, genuine reviews. Second, you can educate yourself and others on what content you can post on a review.
How to Make Your Reviews Last Longer
What can you do to make reviews last longer on your website? The answer is to avoid any review strategy that goes against Google's guidelines. This way, you minimize the risk of reviews disappearing because Google removes them.
Here are the best ways to ensure that your Google reviews last for a long time on your website.
1. Only post genuine reviews
Google reviews will last longer on your website if they are from real, genuine customers. This means that you should never buy Google reviews to post on your website. If Google detects that you buy reviews, they may take down your reviews—the genuine ones and the fake ones.
2. Don't pay for reviews
You should avoid paying someone to write reviews. For example, don't have any member of your team write fake reviews from fake personas. This type of review management strategy is never going to cut it with Google. For example, Google can detect if multiple reviews come from the same IP address. If this happens, your reviews aren't going to last very long.
3. Have a robust review management strategy
The best strategy for getting new reviews should focus on getting genuine reviews. One issue you may face when implementing a new review strategy is getting many reviews quickly. This could look suspicious to Google—even if the reviews are genuine. So, try to avoid sending out a ton of review requests at once. It's best to space them out to ensure that the real reviews last a long time.
Related reading: What to do if Google reviews aren't showing up.
How Does Getting More Reviews Make Them Last Longer?
Essentially, more reviews won't make a review last longer. If the review goes against Google's policies (or other review sites policies), it will be removed. But by getting more positive reviews, it won't hurt if one or two 5-stars are removed.
But you may be wondering how you can get more reviews.
Read on to find out how some local businesses were able to triple the number of reviews they get.
How to Get More Reviews
The fantastic thing about getting more reviews is the number of benefits that come with it. Not only do reviews give you more social proof, but your customers also have more faith in your product or service. More reviews provide search engine algorithms with information that improves SEO and ranking, increasing your online visibility. The combination of these benefits leads to more sales and revenue.
Once you have ensured your product and service are at their best, here are some simple methods to get more reviews:
Ask to get reviews—If you don't ask for reviews, you won't get them. Asking in person is often challenging. But most customers are happy to leave a review if you ask them. To avoid the embarrassment of asking a loaded question, ask for feedback. Asking for feedback instead of review is less imposing. You should also send emails and messages with review invitations.
Make it easy for customers to leave a review—Leaving a review should take no longer than a couple of minutes. You need to ensure customers have a link that takes them straight to your review page. Lengthy questionnaires and third-party pop-ups will cause them to abandon the process.
Send friendly reminders—If a customer doesn't leave a review straight away, it doesn't mean they won't. People are busy and are likely to forget. Email and text reminders are great because people check their phones when they have a few spare minutes. Sending up to three reminders is considered normal.
Reply to all your reviews—Always respond to all reviews—the good, the bad, and neutral reviews. Replying to reviews shows dedication to all your customers and that you are genuinely grateful for the feedback you get. Responding to reviews encourages others to leave their own review.
Fix your mistakes—To get more positive reviews, you need to address the issues mentioned by unsatisfied customers. Customers can handle mistakes, but if the same negative reviews keep appearing, it shows you aren't committed to being better.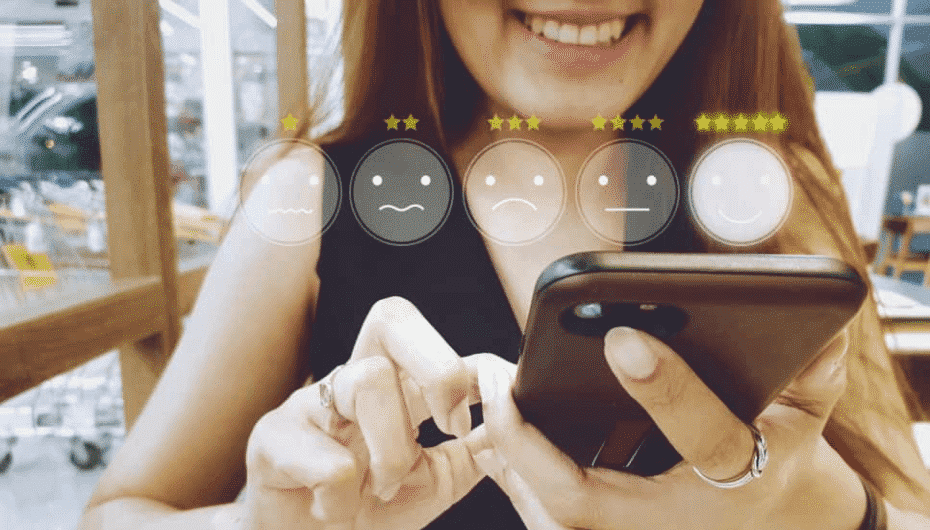 Other Ways to Make Reviews Last Longer?
Part of your review strategy should be to have notifications for when you receive new reviews. Being on top of your notifications is one of the best ways to make reviews last longer. It can take Google up to a week to remove a review. If you spot a problem with a review, you can nip it in the bud sooner.
One reason why reviews may not last as long as you expect is due to the content that customers include. Of course, customers are probably not aware of Google's review policies. So, it may seem out of your control about the content they leave.
Nevertheless, there are some things your customers can't do when leaving reviews on Google. Here is a list of content items that cause Google to remove reviews:
Irrelevant reviews—Reviews have to be related to your business, product, and service. They can't contain content that is not relevant or talks about other products. This includes any URL or link to other sites or products.
Offensive language—Aside from not being necessary, swearing or obscene language can't appear in reviews. This also goes for offensive gestures or images—even emojis.
Hateful speech—There can be no hateful speech or bullying. Sometimes a customer may insult another review in your defense, but it's still not acceptable. Hateful speech includes racism, age or gender discrimination, religious beliefs, ethnicity, disabilities, and sexual orientation.
Sexual content and child exploitation—It sounds obvious, but this might be a case of someone not realizing that their comments are crossing a line. Even sexually suggestive content will be removed. Content related to child abuse will be reported to the law.
Violence and terrorism—Reviews that may shock or disgust a reader because of violence towards people or animals are not allowed. Any promotion of or relation to terrorism is banned.
Prohibited content—It's against the law to include reviews that contain prohibited content such as drugs, pharmaceuticals, alcohol, or weapons.
Privacy issues—Reviews can't contain contact information, financial details, or things like government-issued IDs.
It makes sense that some of these issues go beyond the scope of normal and that you wouldn't want your businesses to be associated with that type of clientele. Still, there are many incidents where a happy customer could accidentally and unknowingly break Google's review policies.
What can you do then to make your reviews last longer? Suppose you notice an inappropriate review before Google removes it. In that case, you could contact the customer and inform them of the issues. Thank them for their positive review and ask them if they wouldn't mind editing it to comply with the review site's policies. This enforces the reason why you should be checking your reviews regularly.
How Can You Make Reviews Last Longer?
Some practices are either prohibited or highly frowned upon for ethical reasons. A conflict of interest is one of the most common. You can't write reviews about your own company and neither can your staff. To make reviews last longer, you must avoid these.
Google's algorithms are now much smarter at spotting fake reviews. This works in your favor when a competitor is trying to damage your reputation. It also means that Google can spot situations where reviews have been bought.
It's never worth buying fake reviews. Google will remove the reviews. And you could find yourself blocked from Google reviews completely—a potentially devastating scenario for your business. Offering discounts or other incentives are also not an ethical way to gain more reviews. You risk more harm to your reputation.
Related reading: How to respond to fake Google reviews.
How to Make Reviews Last Longer— In Conclusion
When it comes to building an excellent review profile, there's a lot to juggle. It's not just a case of working hard to get more reviews. You then have to monitor reviews, check the content, and respond—all in a timely manner.
Review software like Starloop can resolve multiple issues, save you time, and get more positive reviews for your business. It's a cost-effective and straightforward solution that sends review invitations with a link to your site. You then receive notifications when reviews come in.
All your reviews are in one user-friendly dashboard where you can see the customer's name and check the content.
Furthermore, Starloop plants a tree for every review you receive. Your customers aren't just helping you out; they are contributing to a better environment. This fantastic and ethical incentive is one reason why Starloop members see a boost in their number of reviews, rankings improve, and revenue increase.
Contact Starloop today to see how you can triple your online reviews—guaranteed.