Offering incentives for reviews is a tricky area. Many of the major review sites have strict policies against offering incentives—and for a good reason. Free gifts and other enticements are similar to paying for a review—action designed to persuade a customer to leave positive feedback. That being said, is a free pen or coffee enough to motivate someone to leave a review?
There is a much better way to get more reviews. Starloop plants one tree for every review its customers receive. The more reviews you receive, the more trees the planet gets.
Before we get into how a "tree for every review" works, let's look at the importance of reviews.
Why Your Business Needs More Reviews
We are living in a digital world. Even when a friend recommends a product or service, consumers are more likely to read online reviews before making a purchasing decision. Studies show that 91 percent of people read online reviews and feedback. This fact means that people are more inclined to read reviews that they are to vote for.
Reviews provide honest opinions of your business and the entire customer experience. Reading positive reviews instills trust in the customer. Even reading negative reviews can help a customer make up their mind when seeing that a business responds to reviews correctly.
Related reading: How to delete fake Google reviews.
You could assume that five stars are the optimal star rating. But research suggests the best, most trustworthy rating is 4.4-stars. The odd negative review reassures potential customers that you aren't paying for positive reviews.
Reviews help boost your SEO ranking. The more vocabulary and keywords that search engine algorithms can detect, the more you are rewarded. Appearing on the first page of results is a sure way to help increase revenue.
Reviews are also excellent for your marketing strategy. Having happy customers talk about your business is free advertising. Even those who leave neutral, three-star reviews provide you with vital feedback for free.
Related reading: What to do if your reviews aren't showing up.
How Does Plant a Tree for Every Review Work?
Planting a tree for every review is an ingenious and unique solution provided by Starloop. It's amazingly simple. Your business signs up for a Starloop account. Starloop sends automated emails or SMS messages to your clients, asking them to leave feedback on Google and Facebook. As soon as your customers leave feedback, Starloop plants a tree.
The beauty of Starloop review management software is that you can manage all your reviews from a user-friendly dashboard. The dashboard allows you to see your reviews, star ratings, customer information, and the review site that it was left on.
Customers receive a simple message inviting them to leave feedback. Starloop AI solutions also ask customers in the right way for reviews. There is no pressure or gimmicks for them to leave a review. There is a notice saying that Starloop plants a tree when they leave a review. Starloop review software also makes it surprisingly straightforward for the customer to leave feedback. This results in your business getting more reviews.
The Benefits of Planting One Tree for Every Review
Planting one tree for every review is a win-win situation. Your business, regardless of its size or nature, benefits because you get plenty of positive reviews. Customers benefit because they feel good about doing something positive. And the planet benefits because it gets more trees.
Here the benefits of Starloop's "one tree for one review policy":
1. Starloop helps you get more reviews
You no longer have the awkward task of asking customers for reviews, as if they are doing you a favor. Furthermore, customers are far more motivated to leave feedback. They realize that they are doing something good for the environment and helping your business at the same time. It's also good to remember that you don't just need more reviews—you need a continuous stream of new reviews.
2. Starloop improves your online reputation
People trust businesses that show care for the environment. With Starloop, you provide ethical solutions for people to do something for the planet at no extra cost. This eco-friendly policy is no gimmick—the world gets another tree every time you get a new review. This will do wonders for your online reputation. Think about it—if there is a choice between your business and another, people will choose the "green" company. Yet another reason why you gain more positive reviews.
3. Starloop help boost local SEO
Google rewards businesses that get a steady stream of new positive reviews. Better local SEO means your company has a greater chance of landing a top page spot on Google or even making it into the coveted "3-pack." When it is easier to manage your reviews, it becomes easier to reply to them, increasing your SEO.
4. Boost your revenue
Online reputation management and review management is essential for your income. While the positive reviews stream in, you are creating a more significant online presence. Being seen online is one of the best ways to increase your revenue in today's digital world.
5. The planet needs more trees
For years, people have destroyed the environment with deforestation without thinking of the consequences. Reforestation is vital to reduce carbon dioxide. However, reforesting the planet also helps local communities by preventing soil erosion and supporting the water cycle. Additionally, it restores the natural habitat of animals that are at risk of becoming extinct.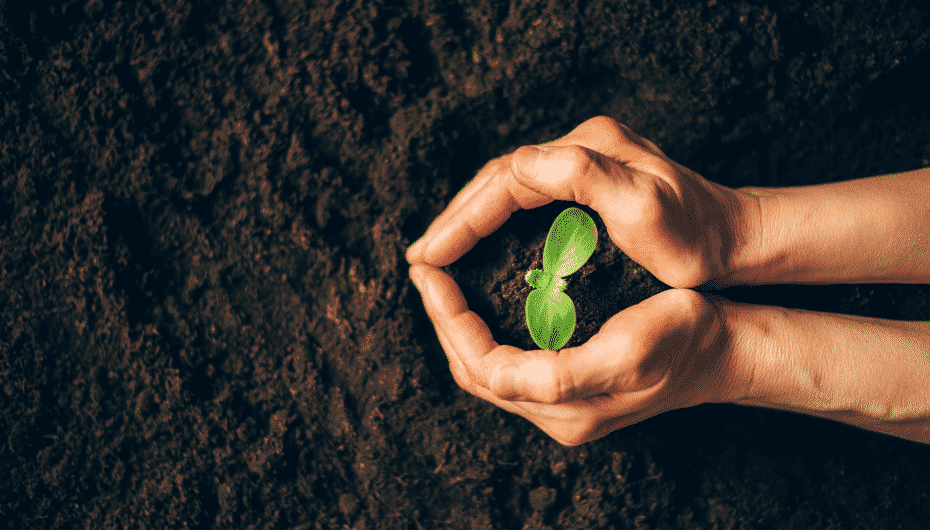 6. You are helping local economies
Planting trees provides work and crucial income for millions of people. Local economies in countries like Africa and Indonesia rely on the income generated from reforestation programs.
Why Sign Up for Starloop to Get More Reviews
Of course, there are many review management solutions out there. Many of them offer a load of more features—but with that comes greater complexity and cost. Compared to other software, Starloop is one of the most straightforward solutions for both businesses and customers. There is no need to watch tutorials to get set up. And in the unlikely event that you have an issue, the customer support is fantastic.
Even the pricing is simple. There is a fixed monthly cost regardless of how many locations you have or the number of customers. On top of this, you have a 14-day trial period and a 30-day guarantee with no long-term contracts.
Business owners are incredibly busy. By taking advantage of automated processes, it's one less thing you need to worry about. Customers also lead hectic lives and often forget to leave reviews. With a simple message from Starloop and the chance to plant a tree, a customer will take the two minutes to leave a review in the moment.
The results speak for themselves. Starloop has planted over 50,000 trees, and more reviews are coming in by the minute. No other review management solution offers such an ethical incentive to leave reviews. Customers are doing you a favor, but they see their review more as help for the planet. As you watch your business grow, you too can sit back, knowing you are contributing to a better world.