Google Reviews not showing up is like working out regularly without seeing results. You put in a lot of effort, yet it seems you have nothing to show for it. Similarly, it takes a lot of work to earn positive Google reviews. You provide the best service, send review invitations, and respond to them all. Customers also take time to leave reviews—but, despite this, you can't find where your Google reviews are.
Are you asking: "Why are my Google reviews not showing up?" If so, the first thing is not to jump to conclusions. It doesn't mean that your customers lied to you or have forgotten. And missing reviews doesn't mean that Google is deliberately not publishing them
There are several reasons why your Google reviews are nowhere to be seen. Knowing the reasons for seemingly missing reviews will help to prevent problems with your Google reviews in the future.
12 Reasons Why Google Reviews Are Not Showing Up
Here are the 11 most common reasons why a customer leaves a review on Google, and it doesn't appear.
1. Google reviews don't show up because your business information is wrong
Not having accurate business information can prevent your Google reviews from showing up. Inaccurate business details can also damage your SEO, causing you to disappear from the local search results. Your Google business information includes your phone number, address, and email address. Even your opening hours need to be accurate—so it's worth checking they are accurate, especially during the holiday season.
Enter your Google My Business (GMB) account, and the dashboard will open. Each of the pencils on the right-hand side will allow you to edit the business information. One thing not to forget is to check the map. If you adjust the map, the pin needs to settle back on your business location. Once you have made any necessary changes, click the Apply button.
2. Duplicate listings can cause reviews to disappear
Duplicate listings could be two businesses at the same address, and your reviews are accidentally going to the other listing. Google won't automatically merge the two listings. Hence, you need to delete one or contact Google My Business to combine the two listings.
It may be that you have moved your business location, but you have two addresses. In this case, you will also need to contact GMB to have the old address removed. If, for some reason, an address appears that you have never used, you can mark this address as 'Never existed' when you select "Suggest an Edit."
3. Reviews no longer show up in inactive GMB accounts
Google will consider a business inactive if nothing happens with the business's online presence after approximately six months. If a business is inactive, it can't be verified and won't appear in Maps or Google searches, and reviews won't show.
One excellent solution is to always respond to online reviews. This counts as 'activity' on your business profile. To increase your local SEO, you should regularly post new content on your website. It would help if you also consider regularly post content on your GMB accounts, including photos of your business.
4. Reviews don't show up because you are a new business
Your reviews may not show up immediately if you have recently listed a new business. Thankfully, this is a only a temporary problem. The best thing you can do until the reviews appear is to keep on top of your Google review management.
For new businesses, Google requires a minimum of five reviews before it will show any of them. Of course, this a frustrating rule as you need to get more reviews to get more customers. The best strategy is to use Google review management software. You will find that you soon get a steady stream of new reviews that show up on Google.
5. You get too many reviews at the same time
Reviews may not appear if your business receives a massive number of new reviews at the same time. Google's algorithms may detect this as suspicious behavior. For example, it could assume that this sudden wave of reviews is fake reviews or paid-for reviews.
This problem usually happens when a business hasn't received reviews for a long time. Then the company may send out bulk review invitations to save time. The result is a ton of new reviews that Google flags as suspicious. To avoid this problem, have a robust review strategy for sending out requests so that you aren't flooded with reviews.
6. Customers post inappropriate reviews
Google doesn't publish inappropriate reviews. Of course, you can't put words in your customer's mouths, but you can educate them on Google's review policies. Any review containing obscene language, violence (or violent images), sexual or abusive content won't show up. Also, reviews can't have any personal or financial information. Photos of government IDs aren't allowed—although we aren't sure why anyone would include those.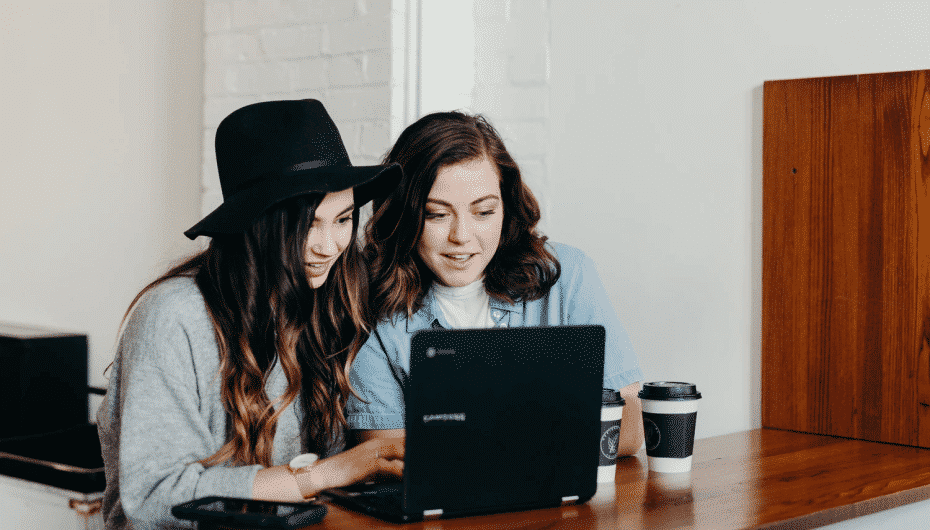 7. Reviews containing irrelevant content don't show up
A review from your customers can only contain information regarding your business, product, or service. Any review that mentions different products won't appear. Customers cannot include URLs or links in their reviews—so, it's worth reminding them about this.
8. Certain people can't leave reviews
To get more reviews, it is tempting to ask people you know to leave reviews. But Google doesn't publish reviews of people connected to your business. Naturally, you can't write a review of your own company. And the same rule applies to employees and former employees. Reviews can't come from the same location as your business, for example, the same IP address.
9. The customer has closed their Google account
If a customer closes their Google account, their reviews will no longer appear. Unfortunately, there is little you can do about this. While Google is one of the most influential review sites, you should make sure that you get reviews on other sites, such as Facebook.
10. Your customer posts the same review on different sites
If a customer cuts and pastes the same review on multiple sites, they might not show up. Even though the customer loves your business so much to share their positive feedback on various sites, you might not see them on Google. Unfortunately, Google considers this as suspicious activity.
11. Your review practices are unethical, so reviews won't appear
Nine times out of ten, this is unintentional. Unethical review practices are paying customers to leave a review. Offering incentives such as a "free gift" could also be a way of buying reviews. From Google's point of view, offering incentives for reviews is similar to paying for them. What you offer a customer may influence their opinion and, therefore, their review. Google takes strict measures to ensure that all reviews are genuine and honest. So, any form of unethical practice will harm your review management strategy.
Rare Reasons Why Google Reviews Don't Appear
Back in March 2020, there was a rare reason Google didn't publish reviews. It was the first wave of COVID-19, and lockdown orders also impacted the tech giants. Staff shortages in March forced Google to suspend Google Reviews. By June 2020, the service was fully up and running. Google also confirmed that those reviews customers posted when the service was down would still be published.
Google has recovered from the pandemic's initial effects. But it's not impossible that this won't happen again. As we all know, no company is perfect. However, if your Google reviews aren't showing up, it's more likely to due to the other reasons in this article.
How Can You Prevent Google Reviews From Not Showing Up?
Now you know why Google reviews don't show up. To ensure that your reviews appear, make sure that your relevant business information on Google is correct. Also, be in the habit of asking customers to leave feedback. Of course, if you provide outstanding service, they will be happy to leave four- and five-star reviews.
It is also vital to have a solid review management strategy to get more reviews. That is why many successful businesses use Starloop.
Starloop review management software sends out automatic invitations to your customers, inviting them to leave feedback. You are then able to manage your reviews from a simple dashboard. Starloop also plants one tree for every review your customers receive. Far from being a gimmicky incentive, this one review = one tree policy encourages your customers to feel good about leaving feedback. Starloop's members say that strategy has helped them triple the number of reviews they receive.