Knowing how to dominate local search gives you the edge over your competitors. When people in your community, neighborhood, or city search for the services you provide, you need your business to be in the top results. Getting in the coveted top three places of local search results allows potential customers to see your location, reviews, star-rating, and opening times.
So, the big question for you is: how can your business dominate local search?
In this article, you'll find out three strategies to help ensure you reach the top of the rankings in local search results. The good news is that you can do many of these tactics yourself.
What is a Local Search Marketing Strategy?
First, it's essential to know what local search marketing is. Basically, this is optimizing your website and Google My Business profile for your local audience. When done correctly, local search marketing gets you a place in the Google "3-Pack"—the top three results when consumers search for a local business.
Dominating local search results is essential if you have a "bricks-and-mortar" building. So, if you have a store, salon, office, or any kind of business where customers come to, you need to think about local search marketing.
Why Optimize for Local Search Results?
Most business owners agree that getting on the first page of Google is essential. But when it comes to local search, ranking at the top of search engine results is even more critical. The majority of new customers will only find your services after doing an online search.
Also, Google realizes the importance of local search. For example, for many types of businesses, Google offers the search term "near me" in the list of suggestions. It's a fact that the volume of "near me" searches has increased by over 500% in the last few years. From these searches, over half of consumers visit that place within one day.
According to some studies, Google Maps is now the preferred search engine when looking for a local business. In some industries, 50% of online shoppers call the company directly from the information in the search results.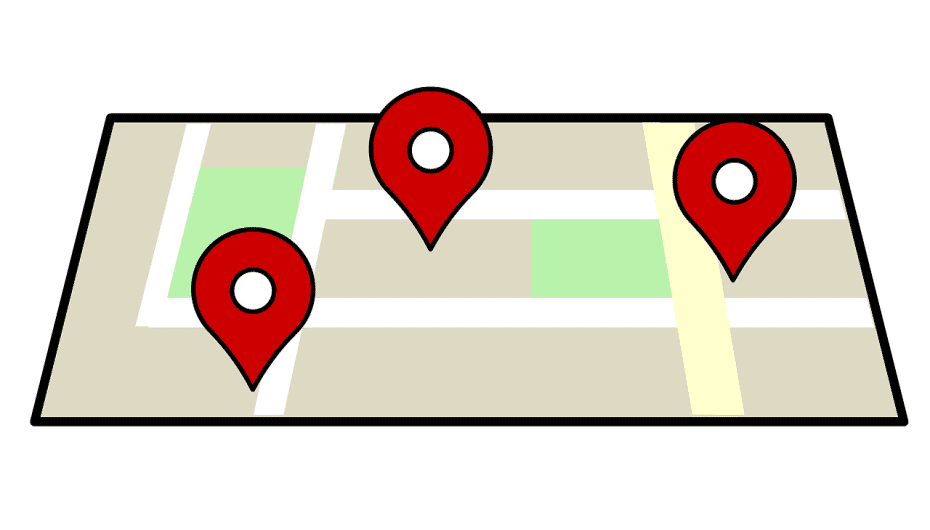 So, when local consumers search for the services or products you provide, does your business come out on top? If not, you should implement a local search marketing strategy as soon as possible. Even if your business features on the first pages of Google, you still need to continue working on your local search strategy to remain top among your competitors.
How to Dominate Local Search—3 Easy Steps
Let's look in more detail at three ways to rule the search engine results in your local area.
1. Optimize title and meta descriptions for local search
Title and meta descriptions show up in search result pages, and they are essential if you want more business from local search results. The title is the title of the page that appears in the search results. The metadata is a short description on the page.
Titles are limited to 50 or 60 characters, and meta descriptions should be around 160. Make sure that descriptions include relevant keywords, as well as your physical location. This could be your city, neighborhood, or state. Because space is limited, all titles and descriptions should be well crafted. So, take your time to optimize these website features.
Also, avoid going over the character limit because your text will get truncated with the dreaded "…" at the end. While this may not hinder your local SEO efforts, it looks unprofessional, and the visible text may lack essential keywords.
2. Claim and optimize Google My Business
If you want to rank high in local search results, optimizing your Google My Business (GMB) profile is crucial. This free service allows you to enter a lot of useful information about your business. For example, opening times, telephone number, address, a link to your website, and the number of reviews.
In addition to having accurate information, you can also upload pictures of your business. The best images for your Google My Business page are of your storefront, some of your team, and the services or products you provide. For your GMB to boost local search results, you also need to get more reviews.
3. Get Google reviews to dominate local search
Reviews are fast becoming one of the most crucial factors in business success. Many studies show that consumers trust online reviews as much as a personal recommendation from family or friends. Here are some key facts and figures showing shy your local business can't survive without reviews:
Ninety percent of people read ten reviews or fewer before they trust the company.
Sixty-eight percent of online users form opinions about local businesses based on reading fewer than six reviews.
Nearly 60 percent of people will check out reviews on two or three review sites.
Fifty-eight percent of consumers judge businesses by their overall star rating.
Over 40 percent of people only look at recent reviews.
Nearly 90 percent of consumers only consider using businesses that have a three- to five-star rating.
What does this information mean about reviews and local business success? If your business only has a few reviews, and they are over a year old, the chances are that potential customers will ignore you and go elsewhere.
If you want to increase the number of reviews you get, focus on Google reviews and Facebook. The advantage of Google reviews is that they show up on search engine results. With Facebook, it's the largest online social media platform, and users see what family and friends think of a business. Facebook reviews are also a way to develop a social proof marketing strategy.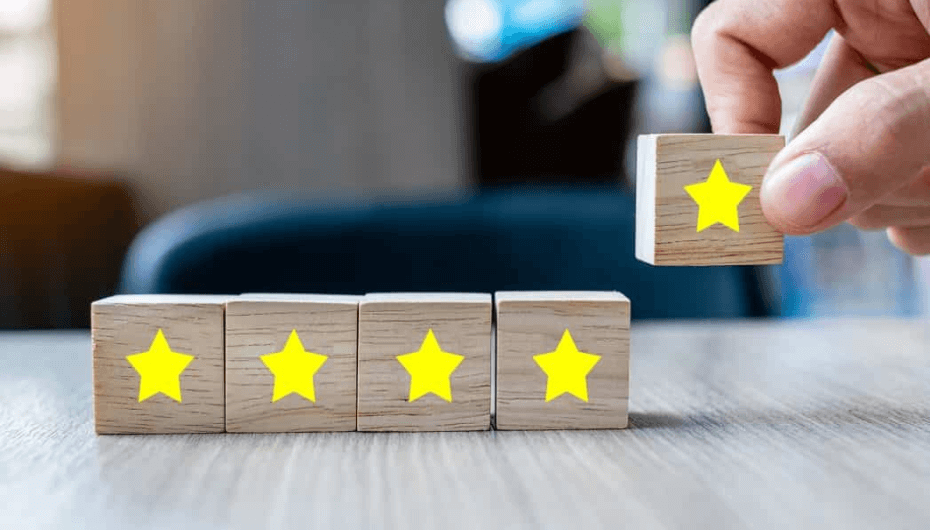 How to Get More Google Reviews
What can you do if your customers don't leave reviews? Worse still, what if only a few disgruntled customers—yes, we all get them—write reviews? You don't want to end up with a low star rating and a few negative reviews.
Do you want to know the best way to get more online reviews? All you have to do is ask for them. You'd be surprised at how many customers are willing to leave feedback if you ask. Even Google recommends that you remind customers to leave a review.
Of course, asking all your customers to write a review can be a time-consuming process. That's why many local businesses use an automated review management system. How can such a service help you get more reviews? This is how the Starloop review management solution works using an incentive to leave feedback:
An invitation is sent to your customer by email or SMS text message.
Using compelling, non-pressure language, your customer is invited to leave feedback.
Up to three reminders are sent out.
The reminder has a link where the customer can quickly and effortlessly leave feedback.
You get notified of the review so that you can respond to every review.
What's the incentive? For every review you receive, Starloop plants one tree. Let's face it—you need more reviews, and the planet needs more trees. So, the Starloop system is a win-win solution for everyone.
Our members' experience is that they quickly start getting many positive reviews. The results of a steady stream of new four- and five-star reviews are more customers, more revenue, and a better online reputation.
Contact Starloop to find out how our reputation management software can get you more reviews today.