Knowing where to find your online business reviews is a crucial part of reputation management. Your customers can leave online reviews in several places. The most common places to find reviews of your business are review platforms such as Google and Facebook. In addition, regularly monitoring your business reviews lets you respond to positive reviews, address negative comments, and delete fake reviews.
Getting online reviews is essential for your company's success. Most consumers make purchase decisions based on what they find in online business reviews. Having a ton of positive reviews on your business profile ensures that potential customers get the right impression of your business. A few negative reviews are also necessary to build customer trust because they prove that your online reviews are genuine.
But what's the deal with getting and monitoring online reviews? Is acquiring more reviews necessary for your business? After all, you may think that offering excellent service and having plenty of happy customers would be enough to run a successful business. Unfortunately, that's not the case. If you're not actively looking for online reviews, the chances are that negative reviews or fake reviews will dominate your review profile.
Related reading: Three ways to flag a fake review.
This article is a helpful guide to finding your online reviews. This information will help you manage reviews in the best way possible. At the end of the article, you will discover how to make getting online business reviews easier.
What is an Online Review?
An online review is customer feedback that a consumer leaves for a business. The review usually consists of a star rating and comments. Many third-party sites invite consumers to share their opinions about any business. Typically, most people will look to Google, Yelp, or Facebook to find reviews online.
Why Look for Online Business Reviews?
Without a solid online review strategy, you risk damaging the reputation of your business. If you are not actively encouraging your customers to leave reviews, you are basically leaving your reputation to chance. Unfortunately, most unsolicited customer reviews don't come from your most satisfied customers.
Stats show that customers who have had a bad experience are more likely to leave negative reviews on multiple review sites. However, only a small majority of satisfied customers will leave positive feedback without being asked. For example, one study revealed that nearly 70 percent of customers would leave a review if you ask them.
So by having a robust online reputation management plan to monitor reviews, you can significantly increase the number of reviews you get.
Where to Find Your Online Business Reviews
To ensure that online reviews benefit your business, you should use the appropriate online review sites for your industry. You then need to take the time to set up a business profile and claim your business. Once you claim ownership of your business on third-party review sites, you are ready to start receiving reviews.
Although there are industry-specific review sites, there are a few sites that are suitable for any business. Here we will look at finding business reviews on two of the largest search engines—Google and Facebook.
How to Find Google My Business Online Reviews
Your Google My Business (GMB) profile should contain information about your location, opening times, and other relevant details. You can also upload images to showcase your store, products, or services. The great thing about GMB is that it's free for anyone.
One compelling reason to set up a Google business profile is that information such as star ratings and reviews show up on search engine results. For example, on a local search, your business may appear with its location on the map, together with opening times, contact information, and a sample of reviews. Google says that this "gives you the power to attract and engage customers when they search for your business on Google."
How can you find your reviews on your GMB profile? First, sign in to your Google My Business account or search for your business on Google Maps. Then, on your business profile, scroll to "Reviews." There you will be able to read and reply to any reviews your customers leave. It is also a good idea to know how to spot a fake Google review so that you can flag it for Google to delete.
What should you do if a Google review has disappeared? Sometimes, you are looking for a specific review and can no longer find it. There are few legitimate reasons why you can't find a review on Google. For example, some reviews don't last a long time because they violated Google's review policy. Or it could be that the reviewer has deleted their Google profile. Additionally, an online review can vanish because Google's algorithms flagged it as spam.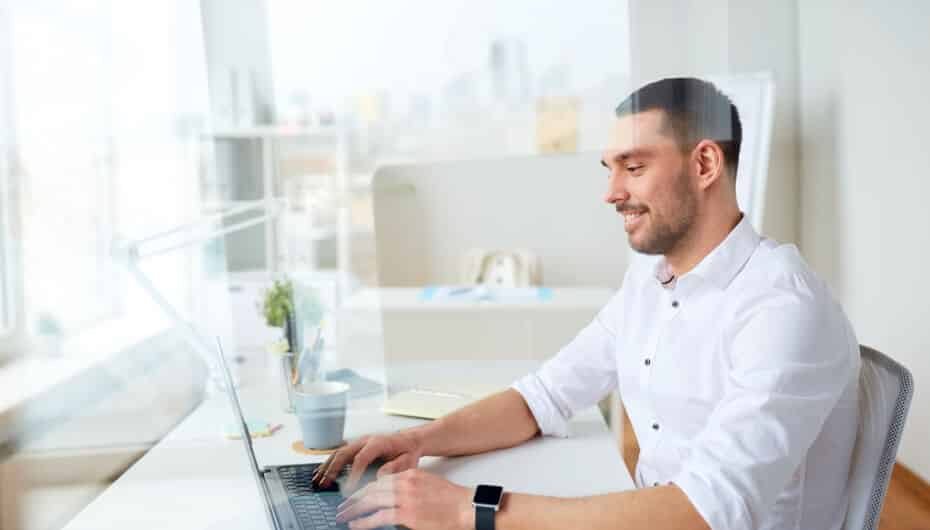 Facebook Online Business Reviews
Facebook is another excellent online review platform to boost your business profile. Like Google, you can ask customers for reviews on Facebook to get more. When customers start leaving honest reviews, you need to know where to look for them to respond to each review.
Where can you find Facebook reviews? First, ensure that you have enabled reviews. To do this, go to the Facebook Business Manager page and click on "Settings." Then, from the main list, find the setting for "Review." Next, choose the option "Allow visitors to review this Page." Next, go to "Templates and Tabs" and select "Add a Tab." Then, from the menu, click "Add Tab" next to the "Reviews" option.
To find Facebook business reviews, click on the "Reviews" tab from the left hand menu. There you will see all the feedback customers have left. You can also sort reviews by review ratings, most recent, and most helpful.
Why Positive Online Reviews Matter for Your Business
Positive online reviews from customers are vital for your business. Nearly 90 percent of consumers search for online reviews before visiting a business. And they trust those reviews as much as a personal recommendation from a friend. Also, three-quarters of consumers say that positive reviews instill more trust in a local business.
However, more is necessary than review volume and a steady stream of new reviews. Review content is just as important. Regularly getting new user reviews contains industry-related content that the search engine websites index. In addition, displaying customer reviews ensures that there is always fresh, original content on your website.
Another reason to find online reviews about your business is that it gives you a way to interact with customers. There are several ways to respond to reviews to strengthen your brand. First, responding to positive customer reviews makes the reviewer feel special. Second, you can address any negative comments you read in reviews. And finally, you increase your online presence.
Google actively encourages businesses to interact with customers who leave reviews. The company also hints that reviews are great for SEO because they can boost your visibility in search engine rankings. For example, Google says this: "High-quality, positive reviews from your customers can improve your business visibility and increase the likelihood that a shopper will visit your location."
So, the more 4- or 5-star reviews you get, the better result in organic search traffic you will experience.
What if I Find Negative Reviews About My Business?
No business wants to read a bad review online. However, the chance that an unhappy customer leaves a poor review shouldn't make you avoid getting more reviews. On the contrary, genuine negative reviews provide information to make your business better. Also, you can leverage online reviews to your advantage.
How can a negative review be good for your business? The customer may have flagged a point about your business you weren't aware of. This gives you the chance to make changes to meet customer needs and improve the customer experience. Interacting in this way is positive for your reputation because potential customers see that you take reviews seriously.
A study found that 30 percent of consumers were willing to reverse a negative review if the manager addressed their concerns. However, reports show that only 12 percent of consumers say that businesses respond to their reviews. Additionally, one 2020 study found that responding to negative reviews is "more helpful to improve sales performance."
So, if you find a negative review, you shouldn't be worried. Instead, address the consumer's concerns and make changes to your product or service if necessary.
Related reading: How to respond to a negative review.
How to Get More Genuine Reviews
The best way to get more real customer reviews is to ask. If they forget to share their experience online, you can send two friendly reminders. Most satisfied customers will be willing to leave feedback when you ask them. However, it can be hard work managing reviews.
Starloop is a review management tool that takes the hard work out of getting reviews. With Starloop, you no longer have to manually find reviews to see if customers have left their feedback. Instead, the straightforward dashboard has all your reviews in one easy-to-find place. Additionally, you can quickly respond to all types of reviews—good, bad, and fake.
Why is Starloop so successful at getting more reviews for its members? There are several reasons why more and more businesses are turning to Starloop to boost their marketing efforts. Here are just a few:
Starloop sends a friendly review request to each of your customers.
Each email or SMS review request contains an easy link to take the customer directly to the Google review page.
If a customer is unresponsive, up to two friendly reminders are sent.
Starloop review management tool is easy to set up and use.
Starloop is designed for small businesses and large corporations alike.
You can use the software for multiple business locations and users.
There are no catches or expensive add-ons that are common with many reputation management tools.
Starloop plants one tree for free for every review you receive.
Why Choose Starloop as a Review Monitoring Tool?
The Starloop policy of "plant a tree for every review" sets it apart from other similar vendors such as Birdeye and Podium. The ethical incentives motivate your customers to share their feedback. They realize that they are doing something to benefit your business and the planet at the same time. That is why Starloop backs its claims to triple the number of reviews you receive, or you get your money back. With a free trial, you have nothing to lose by signing up to Starloop today.