You open your Google My Business account and read some fantastic new positive reviews online. But when you sign back in to reply, the Google reviews have vanished. You feel frustrated because the customer review has gone. After all, it takes time and energy to get legitimate reviews, and reviews affect your overall star rating. What can you do about Google reviews that disappear? Where can you find them?
This article helps you find out reasons why some Google reviews seem to disappear into thin air. You'll also learn where you can find Google reviews that have gone from your profile.
Why Do Google Reviews Disappear?
Google reviews can disappear because you or the reviewer has made a mistake. There is a strict policy regarding the reviews left on Google. A review policy violation, a duplicate listing, a fake review are reasons for reviews to disappear. Online reviews must be genuine and not offend readers.
Related reading: Where have my Google reviews gone?.
Why be Concerned About Google Reviews Disappearing
Google reviews disappearing is hugely concerning because they are a massive part of your social proof, online reputation, and organic search ranking results. Review quality is one thing, but you also need quantity. A regular increase in reviews—especially positive ones—provides trust to customers and boosts revenue.
Reviews on your business profile are essential because they reflect the honest opinions of people who have tried and tested a product or service. Word of mouth has always been about trusting the recommendations of others. According to studies, nine out of ten consumers find reviews as equally important as a personal recommendation.
When a customer leaves a review, they are engaging with your business. What they say provides insights into what you are doing well. But more importantly—what you can improve on. Making the suggested changes increases the likelihood of more positive reviews. It also means that potential customers are more likely to do business with your company.
Google reviews go towards your local SEO ranking. The more positive review content Google can detect, the higher you appear in ranking on search engine results. This greater visibility is another factor that leads to more traffic, higher conversion rates, and an increase in revenue. Positive reviews can lead to an average 18 percent increase in sales.
Related reading: How to respond to negative reviews on Google.
Can You Delete a Google Review?
You cannot delete a Google review yourself. Google will delete reviews that go against the prohibited and restricted content policy. If you feel that a review removal is warranted, you need to flag it for Google's consideration.
Google spam detection algorithm is triggered when it detects a bad review—either a fake review or spam. This also includes any reviews that are paid for and reviews you or your employees attempt to leave. They are all classed as fake because they do not come from genuine customers.
Google also deletes reviews from customers that contain restricted or illegal content. Reviews with links to other websites or contact details to sell illicit goods or services. Alcohol, drugs and prescription drugs, endangered animal products, and copyright are examples of restricted and illegal content. There can't be any promotion of terrorist acts.
Finally, you can flag reviews for Google to delete if they are offensive or derogatory. Google won't tolerate any form of bullying, threatening or profane language, or gestures. Review content guidelines say there can be no discrimination against gender, age, sexual preferences, race, ethnicity, religion, or disability.
8 Reasons Real Google Reviews Disappear
There are genuine reasons why a real review that doesn't go against Google's policy disappears. Many of these issues can be rectified from your end.
1. Reviews come from your business. Reviews can't come from the same IP address as your business, which is why you shouldn't have an onsite review station.
2. Too many reviews at once. Getting tons of reviews in a short time can trigger spam detectors. Therefore, it's best not to send bulk invitations.
3. The review is a duplicate. The same review can't be copied and pasted on other review sites as well as Google.
4. Your business listing is not correct. From your Google business profile, make sure that your telephone number, email address, physical address, and hours of operation are correct. Also, checking your business location on Google maps is accurate.
5. An inactive Google My Business (GMB) account. To receive reviews, you must verify your business. If you haven't been on GMB for six months, your business may become unverified.
6. New businesses. It may take some time before your business shows up in Google search ranking results. In the past, you needed at least five reviews for stars to show in your star rating. However, this is no longer the case.
7. The customer deleted the review. Reviews will also disappear if a customer closes their Google account.
8. Technical issue with Google. It's rare, but Google can suffer from outages, and in extreme circumstances (such as COVID-19), Google might temporarily disable reviews.
Related reading: How long does it take to see online reviews?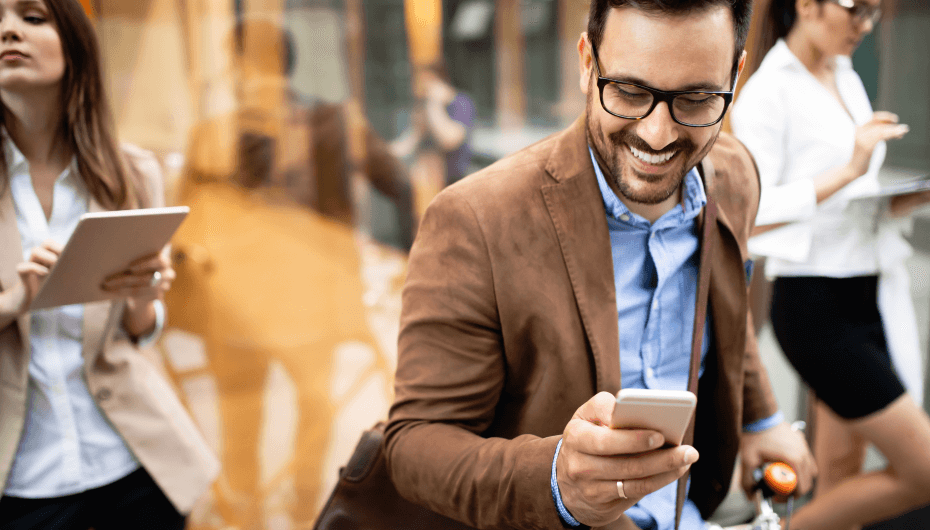 Where Can I Find Google My Business Reviews?
You can find all your reviews from your Google business profile account. However, to see if Google has removed any of your reviews, you can follow these steps:
Open Google Maps
Click on the menu bar in the top left-hand corner
Choose "Your Contributions"
Under your profile, you will see Reviews. Click on "Reviews"
Copy and paste the URL
Open an Incognito window
A page will open that allows you to see the number of logged reviews. If this number doesn't correspond with the number of reviews on your GMB account, you know that some have been removed.
Can I Get My Google Reviews Back?
It's unlikely that you will get Google reviews back once they have disappeared. However, Google is always working on its active algorithms, so a lost review may reappear in the future. You can try contacting Google support or leave a post on the Help Community forum.
How to Get More Google Reviews
One way to counteract the effects of Google reviews that have disappeared is to get more 5-star reviews. The most effective way to increase review numbers is to use review management software like Starloop.
Starloop is an automated reputation management platform that sends review requests to your customers. The review process is straightforward, and your genuine customers can leave feedback in no time at all. This review management tool saves you time, ensures an efficient review strategy, and boosts your reputation.
You don't have to worry about sending review requests. The vast majority of happy customers are willing to leave positive feedback based on their experience. For busy people, up to two reminders are sent to encourage them to leave feedback.
The first thing you can appreciate about Starloop is its ease of use. It takes just a few minutes to set up, and there is an excellent support team if you have any questions. Your dashboard allows you to see all of your reviews from Google and Facebook in one unified inbox.
With Starloop, you receive notifications in real-time, allowing you to respond promptly. This is a crucial part of review management, especially if you receive negative feedback.
Starloop stands out from other review management software because of the unique way it motivates customers to leave reviews. The automated review invitations let customers know that Starloop plants trees on their behalf if they leave a review. Not only do you get more reviews, but you are also showing customers that you care about the environment. One of the other many advantages of Starloop is the price. There is just one pricing plan of $197 per month, regardless of how many locations you have and no lengthy contracts. You can use the 14-day free trial to explore the features and see just how effective it is at getting your business more reviews.