Finding your Google reviews is the first step to taking control of them. When you know how to locate your business reviews on Google, you can monitor them, respond to positive reviews, address concerns expressed in negative reviews, and flag fake reviews to get them deleted. Of course, before you go looking for your Google reviews, you need an excellent strategy for getting reviews in the first place.
Without a doubt, Google has significantly changed consumer behavior. Before the days of Google reviews, people would walk down a street and choose a store they liked the look of. A busy restaurant implied good food. Then friends' word-of-mouth recommendations would influence your buying decisions. With the social media revolution, people started sharing their opinions, and with that, the entire world changed.
Reviews on Google and social media sites exert tremendous influence. According to some statistics, 90 percent of consumers say that positive reviews made them more likely to use a particular business. Other surveys found that 84 percent of people say that they trust online reviews as much as a trusted friend's recommendation. Considering that most people read online reviews, it's clear that you can no longer ignore what people are saying about your business.
With so many people paying attention to Google reviews, it's no wonder that reviews affect sales. If you are a business providing local services, knowing how to find Google reviews is crucial for your success. For example, reports suggest that 72 percent of searches for local businesses resulted in someone visiting a store within five miles of their location. Companies that dominate local search results find that their sales increase by around 18 percent.
Knowing how to find Google reviews is the only way you can manage them. Review management allows you to monitor review sentiment and take appropriate action. If you don't know where your Google reviews are located, you can't respond within the recommended 24 and 48 hours. Therefore, you must know how to find your Google reviews to meet your customers' expectations and respond quickly.
This article is a helpful guide to help you find your Google reviews fast. You will also get useful tips on how to get more reviews to strengthen your company's online brand.
How to Find Your Google Reviews from a Desktop
From a PC or laptop, regardless of the operating system, you need to begin by signing into your Google My Business (GMB) account. From there, you will see three vertical dots to the left of the screen at the top. To locate your Google reviews, this is what you should do:
Choose the specific location or select all locations if you want all of your Google reviews.
Select Manage Reviews.
Choose the review you want to respond to.
Click the View and Reply button and start to write your reply.
Related reading: How to optimize your Google My Business listing.
How to Find Your Google Reviews from an Android
From the GMB app, sign in to your account. Click on the Customers button, followed by Open Reviews. You will then see a list of your reviews. You can scroll down and choose the review you want to respond to. Click Respond and type your message. Once you have checked your message, press send, or the arrow. The process is the same for smartphones and tablets.
How to Find Your Google Reviews from Apple
Finding your Google reviews from an iPhone or iPad is a similar process to Android, so open your GMB and then open Reviews and then Manage Reviews. Find the review you want to reply to and type your message.
What to Do When Your Business Isn't Getting Reviews?
What happens if you can't find Google reviews because your business isn't getting any? Many of your customers may not realize that they can write a review. Others forget to leave feedback, not realizing how critical reviews are for your business.
So, to appear higher on Google's search rankings, you need to dedicate time to encourage more customers to leave reviews. This proactive approach to getting reviews will result in a continuous flow of positive reviews.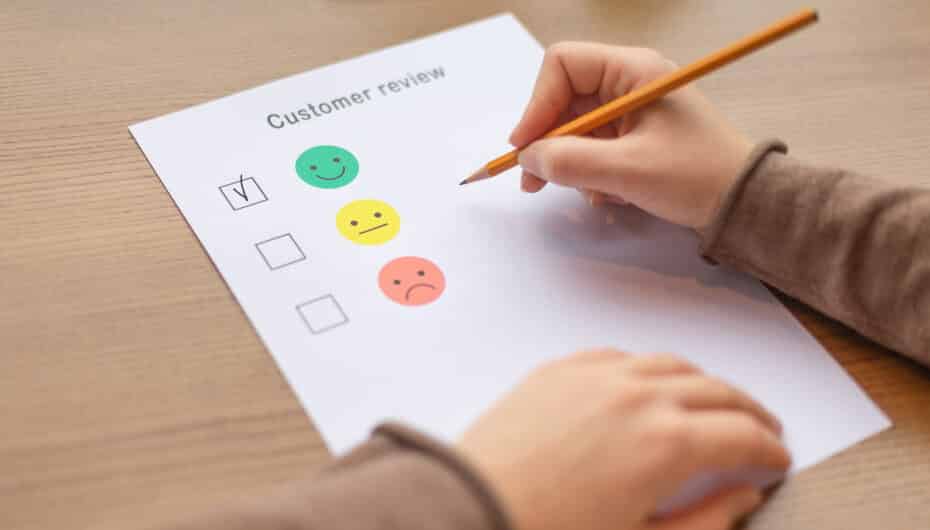 The first step to receiving more positive Google reviews is to ensure that your products and service are exceptional.
When you are confident about providing exceptional service, you can follow these simple steps to increase the number of reviews you get:
1. Ask for reviews
Don't worry about asking for reviews—most customers are happy to leave feedback if they know it boosts your business. Did you know? Studies show that 70 percent of consumers will leave a review if you ask them. This should be enough motivation to break out of your comfort zone. If you struggle, you can ask people to leave feedback as this removes the pressure of asking for a review.
There are plenty of opportunities to ask for reviews. At the moment of sale is an ideal time. For online sales, you can add a thank you card with a review request. Emails and SMS messages can include a link for customers to visit your review page. A Google QR code is another easy way to encourage customers to leave reviews.
2. Show your customers how to leave Google reviews
QR codes and links aren't the only way to get more Google reviews. If you don't show people how to leave reviews, you may never get enough to make an impact. Another method for your customers to leave a review is to find your business on Google. They just have to click "Leave a Review." Encourage your customer to leave star ratings and some feedback. The text they include is also useful for helping to increase your rankings in local search results.
3. Send Google review reminders
Businesses who realize the importance of getting reviews use review management software. Software to manage reviews is a small investment in terms of the rewards you get. Your customers receive a polite reminder email or SMS text message with a direct link to leave feedback.
For example, Starloop is one such review management service that helps its members triple the number of reviews they receive. One reason Starloop is so effective is that it gives your customers an ethical incentive to leave feedback. The motivation that Starloop offers is to plant one tree for every review you receive. So, your customers realize that they are not only helping your business; they are helping the planet.
Find out more: How Starloop's one tree for one review policy works.
What to Do if Google Reviews Still Don't Appear
What happens if a customer says they will leave feedback, but the Google review isn't showing up? You may start wondering how or why the review has disappeared. Or, you might start spending a lot of time trying to locate the review without any success.
Google has strict policies regarding reviews. It wants to guarantee that all behavior is ethical and that reviews meet their publishing guidelines before they appear.
There could be legitimate reasons why you can't find your Google Reviews. Here are a few:
The customer has included links to other sites or products.
There is inappropriate or obscene language.
There are violent/sexual content or images.
The review wasn't relevant to your business.
The same review appears on another site.
There is a conflict of interest, and the review has come from yourself or an employee.
You are incentivizing, encouraging customers to leave reviews in return for something.
You should check that your business information is up to date with the correct address and contact details. Be aware of sending too many review invitations at once. If you have a surge of new reviews, Google may see this as suspicious and block the reviews.
There could be another reason why you can't find that all-important review. A review disappears if the writer deletes their Google account. Unfortunately, there is little you can do about this. You should also make sure that you regularly log into your Google account to check reviews. After around six months of inactivity, your Google reviews may not appear.
Finding Google Reviews—In Conclusion
It is easy to find your Google reviews when you know how. Google reviews are all in your Google My Business account, where you can monitor them, respond to them, and ask Google to delete offensive reviews.
However, you don't have to use your desktop to manage your Google reviews. You can find your Google review and respond to them from your smartphone or mobile devices. It's crucial to invest in Google review management software to ensure you get plenty of Google reviews to monitor. This will make it easy for your customers to leave reviews. And with Starloop's unique incentives, you will soon see your reviews triple in no time at all—guaranteed.