Flagging fake reviews on Google is crucial to protect your online reputation. But it may be confusing to know how to report a harmful review. You can, of course, respond to fake reviews to alert other consumers. However, you need to know how to delete reviews that are left with the purpose of damaging your reputation.
Managing your online reputation by getting reviews takes time, continuous effort, and financial investment. The rewards far outweigh the cost of reputation management. You can sit back and watch your reviews pour in. Positive reviews on Google boost your rankings, increase visibility, improve conversion rates, and boost your revenue.
So, it's only natural that fake reviews drive you crazy, and you want to remove them fast.
What should you do if you get a fake review? Before doing anything, it's best to calm down, take a few deeps breaths, and continue reading this article. By the time you have finished reading this information on fake reviews, you will know precisely what actions to take.
What Is the Difference Between a Fake Review and a Negative Review?
There is a difference between a fake review and a negative review. The difference may seem obvious, but there's a thin line. All fake reviews are negative; however, not all negative reviews are fake.
Usually, unsatisfied or angry customers who have used your product or service write negative reviews. So, although you don't want to read them, these negative reviews—unfortunately—are genuine. On the other hand, competitors or someone trying to harm your reputation tend to write fake reviews.
It's a myth that all negative reviews on Google are damaging to your reputation. You can learn how to use negative reviews to your advantage. For example, they give you a chance to know your customers' honest opinions. And you can use these to improve your product or service. Some negative reviews can provide readers with the confidence that you are a legitimate business.
To prevent negative reviews from harming your online reputation, you need to reply to all of them carefully. More importantly, you need to resolve the issues that caused the negative review. You also need to make sure that positive reviews surround them, so your rankings aren't hurt. Therefore, it's vital to have a robust review management strategy.
Unfortunately, fake reviews are still going to have a negative impact. Google has got better at detecting fake reviews, but some still slip past the algorithms. As well as hurting your brand image, they can knock your confidence more knowing they aren't real.
How to Determine If a Review Is Fake
First, you need to know how to spot fake reviews before flagging them for removal. So, if you receive a genuine negative review, there is no point attempting to convince Google it is fake. You will only waste your time and the Google review team's time. Follow the right steps to deal with negative reviews so that customers and readers see your excellent customer service.
You can usually spot fake reviews on Google because they often have few details.
Here are some handy tips on how to spot a fake review:
Look for specifics—Do the negative reviews contain specific information? Anyone can write that the food at a restaurant was terrible. Only a genuine customer will be able to give specifics about the meal.
The number of reviews—Getting numerous negative reviews in a short time could mean you are the target of a fake review campaign.
Customer details—Check out the customer's profile. Look for real names and match those against your customer records. You will also be able to see other reviews that this person has left on Google. Check to see if they are all negative or if there are patterns in their reviews.
Which Reviews Can You Flag on Google?
As mentioned before, if you don't like what a customer has said, you can't just flag it. You will need to make your case to the Google support team with reasons why you feel the review is fake.
Google has strict policies for reviews. You can also flag reviews that:
Are off-topic or irrelevant
Contain URLs or links to other products.
Have offensive language—Google doesn't tolerate any form of hate speech, bullying, or abuse.
Have offensive content—pictures and videos.
Are from someone impersonating a customer—in other words, fake reviews.
Show a conflict of interest, i.e., from an employee or even yourself.
If you receive a review that goes against Google's policies or feel that it is fake, then you should go ahead and flag the review.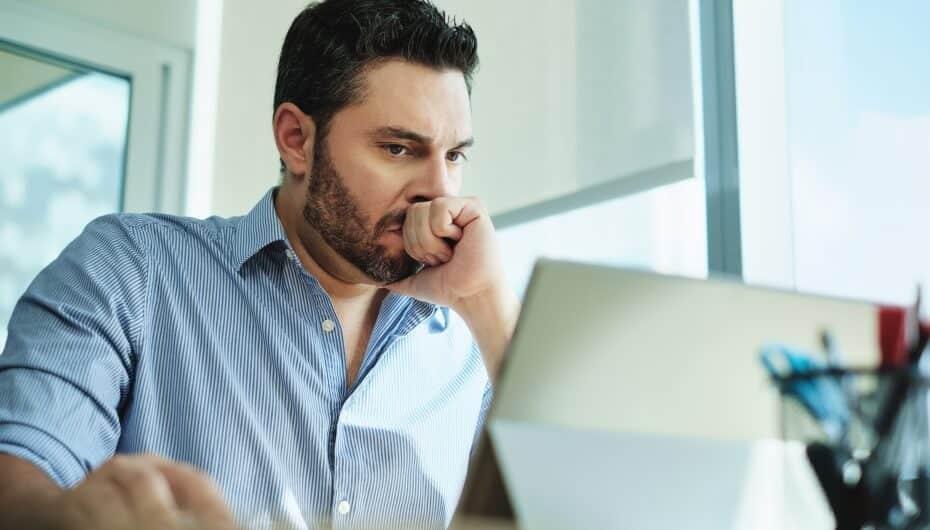 Three Ways to Flag Google Reviews
There are three main ways you can contact Google support to report a fake or inappropriate review:
1. Flag the review through Google support
You can log into your Google My Business (GMB) account and locate the review you want to flag. Click on the three dots next to the review and choose the option 'Flag.' You will need to select the reason for flagging the review. You will have to complete a follow up with more information.
2. Use Twitter to contact GMB
You can use @GoogleSmallBiz to get in touch with the team, and a representative may contact you to understand more. If and when they do contact you, make sure you have all the information ready. It would be a good idea to have a screenshot of the review.
3. Reach out to the Google Community
Many others have probably had similar experiences to you, and the Spam & Policy forum may have answers to your question. Others may also have some ideas that will help you to report the fake review and respond appropriately.
Related reading: What to do about bad Google reviews.
What to Do After Reporting a Review
It typically takes Google 24 to 48 hours to respond and consider your request. It can be a week before Google removes the flagged review. It's good to remember that Google may decide not to remove it. In that time, the review could easily damage your reputation.
For this reason, you should always respond to the fake review calmly and professionally. It's crucial to reply to these reviews so that readers know the review is fake or inappropriate.
Here are some handy tips on responding after flagging the fake review:
Include the fact that you can't find the customer's information in your records.
Provide a method of contact so that they can get in touch with you offline.
Highlight any inappropriate content that goes against Google's policies.
If you're sure the person isn't a customer, mention this fact in your reply.
Remind the customer and readers that, like Google, you will not tolerate unacceptable review content.
Inform everyone that you have taken the necessary steps to report the matter to Google.
Remember that Google encourages you always to respond politely and professionally. With negative and fake reviews, there is no point in getting into any online wars. How you respond can boost your reputation, or it could make it worse.
Flagging Fake Google Reviews— In Conclusion
Fake reviews are annoying and frustrating. Unfortunately, they happen at one point or another. It's essential to act on these reviews as quickly as possible to limit any potential damage.
Using reputation management software like Starloop keeps you notified when you receive new reviews. This allows you to respond as soon as possible to every review—including fake ones. On top of this, Starloop's unique incentives encourage your customers to leave reviews. For every review your customer leaves, Starloop plants one tree. Getting a steady stream of new, positive reviews is the best way to ensure any fake reviews are less visible.