Google reviews are one of the most crucial contributions to a business's online reputation, marketing strategy, and revenue. Happy customers leaving positive reviews is the goal of every small business. But what happens when you suspect you are receiving false reviews that negatively impact your star rating?
Without a doubt, fake reviews damage your online business reputation. Potential customers can read the malicious or bogus review, not knowing if it is true or not. Considering that most people believe online reviews as much as a friend's recommendation, you want to eliminate any fake business review.
If you are a business owner, what can you do if you notice questionable reviews on your review profile? This article helps you know how to spot a fake review from a genuine one.
What is a Fake Review?
A fake review is one left by someone who's not a genuine customer, perhaps paid for, or even your competition. But, it's good to note, a bogus review isn't the same as a bad review. You might not like the negative feedback, but it's not the same as a fraudulent review.
Someone with malicious intent doesn't always write a fake review. The review could be from friends or company employees who write positive information to boost your overall star rating and boost search rankings. Unfortunately, this unethical practice violates Google's review policy and is a conflict of interest.
How to Spot a Fake Business Review
If you spot a suspicious review that you think is fake, you should do some investigation. Find out if the suspected fake reviewer is a customer and if they typically leave negative feedback. Also, 1-star reviews without any content are often fake.
Here are the seven ways to identify a fake online review.
1. Check your records
If there is no record of the customer in question, it's almost guaranteed to be a fake review. Google policy on reviews states that review "content should reflect your genuine experience at the location and should not be posted just to manipulate a place's ratings. Don't post fake content."
Before responding to the suspicious review, check to see if the customer made a verified purchase. It's not good business sense to accuse someone of leaving a poor review when they are a real customer.
2. Look at the reviewer profile
Another way to spot a potentially fake review is a Google reviewer profile with few details. While there is no necessity to complete all parts of your profile, most genuine customers complete the basic information. Blank profiles with no photo or cartoon as an avatar could be paid to leave false reviews. This is especially true if the review has no content or they always post negative reviews.
3. Dig deeper into the customer's review history
When you click on the Google review profile, you will see all the businesses they have reviewed. One sign of a fake review is that all their reviews are negative. So either the customer is a chronic complainer, or they leave negative reviews to impact your average star rating.
You can also look at the types of businesses they review. For example, someone who has hired a carpenter in one city and a kitchen reformer in another either has a mobile home, or the reviews are fake.
Finally, look at their timeline against the products they are reviewing. It's unlikely that one person has stayed in numerous hotels in the space of a few days.
4. Lies and false information
If a review comes in and there is absolutely no truth to what they are saying, they can't possibly be a real customer. For example, suppose a customer complains about the delivery of your domestic appliances. But if you have a gardening business, the review can't be genuine.
Another common sign is very general comments. When people leave negative feedback on review sites, they are specific about their complaints. So, it's a good idea to check the authenticity of customer feedback.
5. People who are impersonating a customer
Former employees may just want to get back at you. Your rivals could be out to lower your perfect 4.7-star rating so that your business is less visible. So, check for signs such as repeat brand mentions. Also, reviews that advertise another business or provide links should be flagged for policy violations.
Friends and family can impersonate happy customers, and though you aren't going to flag a positive review, Google may spot it and remove it.
6. Understand orphan reviews
An orphan review has a low star rating and no review. Happy customers will leave 4- or 5-star reviews and possibly not leave a comment. Typically, an unhappy customer will want to express their opinions on their poor experience rather than only leave a review with a 1-star rating.
7. An angry customer that only wants a refund
Some customers will try any tactic to get a refund or discount. Therefore, it's essential to read reviews carefully to see which complaints are legitimate and those that are only left so that the customer makes some kind of gain.
Of course, it's good to remember that the negative reviewer could have a legitimate complaint. In that case, you need to deal with the bad review appropriately.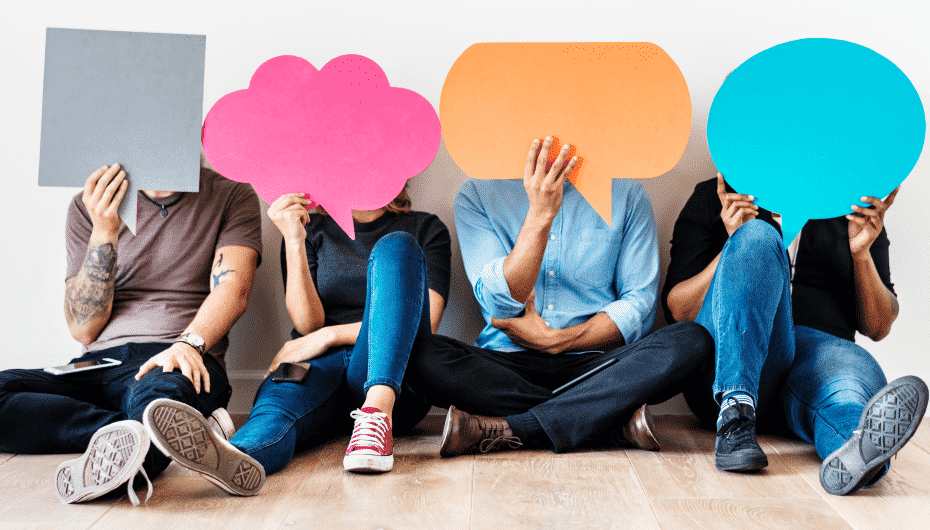 How to Deal with Fake Online Reviews of Your Business
First, don't panic when you spot a fake review. If you have a healthy review profile, the odd bogus review won't do much harm. Of course, you must flag the false review to remove it. But there are specific ways of dealing with bad reviews.
According to Spiegel Research Center research, the optimal star rating is between 4.2-4.5 stars. However, only having five-star reviews looks suspicious and impacts customer trust. So, the odd negative review or fake review can help to keep you within the 4 or 5-star review rating. But remember—fake reviews can have a massive negative impact on conversion clicks and sales, so you must report them.
Reporting a suspect review to Google doesn't necessarily mean they will remove it. When you flag reviews, Google takes into consideration whether you have a valid reason. If they agree with your request, they will remove the fake review. However, removing the phony review can take up to five working days. In that time, the malicious review could severely impact your online reputation.
The best course of action is to reply to the review quickly. Your response should be in a professional, calm manner. Here is an example of how to respond to a fake review:
Dear [Customer Name]
Thank you for taking the time to leave us your feedback. We value customer's opinions and strive to do better. Sadly, we have no copy of your sales transaction. For us to deal with the problem, please contact us on [your business contact information].
We look forward to hearing from you soon.
[Your name and title]
Those who have left genuine reviews will contact you. Those who read online review sites are smart enough to notice the difference between false reviews and genuine ones.
Related reading: How to respond to a fake review on Google.
How to Report a Fake Business Review to Google Small Business Support
To report a fake Google review, first, open your Google My Business account and locate your reviews. Choose the review that you want to report and select the three-dot menu followed by "Flag as Inappropriate." You need to choose the violation type, and Google may request more information.
If Google agrees that the review is fake, they will delete the fraudulent review in question.
What to Do if Google Doesn't Remove a Fake Business Review
If Google doesn't remove a fraudulent review, you can leave a post on the Help Community Forum. Sometimes, a Google support team member will investigate further. The best option is to get more Google reviews so that the false reviews are buried among the 5-star reviews.
How to Get More Google Reviews for Your Business
A successful review strategy is crucial for your business's success. The strategy should help you get a consistent flow of new and positive reviews. The best solution is to invest in review management software such as Starloop.
There are plenty of review management apps available—but Starloop is unique. Starloop helps its members get more reviews by planting a tree for every review you get. As a result, there is no need to offer unethical incentives to your reviewers—which Google will spot. Instead, customers want to leave their review, not just to share their opinion but also to help the environment. This gives your reputation an enormous boost because they can see that you too care about the planet.
Other benefits of Starloop include the ease of use and being ready to start receiving more reviews in just a few minutes. You can send friendly automated review invitations to save time. Then you can see all your Google and Facebook reviews in one place. This saves you from having to be on top of your Google My Business account. Notifications of new reviews make it easier to reply to all Google reviews quickly.
One of the attractive features of Starloop is its straightforward pricing plan. You get all its features for just $197 a month, irrespective of the number of users. Unlike other review management software, this is a flat fee regardless of the number of customers or locations you have. You can also take advantage of the fact that there is no lengthy contract and a 14-day free trial period to get conformable with all the benefits Starloop offers.