Google reviews are a way for your business to strengthen its reputation without spending a cent. The incredible benefits of getting more online reviews include higher rankings in local search results, more website traffic, and more sales. Google reviews are so crucial that your business success depends on them.
Unfortunately, many small businesses leave getting online reviews to chance. Some business owners may be worried about getting too many negative reviews. Or, they may have concerns about competitors leaving fake Google reviews. However, online reviews are so critical to consumers that you can't afford to ignore them.
In this article, you will learn the undeniable reasons why your business must have a strategy to attract Google reviews. You will be surprised to learn that getting more reviews online isn't as hard as it sounds.
Why Are Google Business Reviews so Important?
Google reviews are so important because consumers turn to them before making purchasing decisions. People actively search out reviews on Google, Facebook, and other review websites to read users' opinions. Customer reviews are so vital that your potential customers trust them as much as recommendations from a friend.
Here are a few facts showing the benefits of Google reviews:
Ninety percent of consumers read reviews before buying products.
Three-quarters of people say that they trust online reviews as much as personal recommendations.
Google is the most popular channel to read reviews
Online shoppers expect products to have an average of 112 reviews before trusting a product.
Getting at least five reviews increases sales by 270 percent.
The ideal star rating to boost sales is between 4.2 and 4.5.
It is good to remember that every type of review adds some value to your business, even a negative review.
The value of a positive review
Every positive review boosts your reputation and has the potential to increase sales. Positive Google reviews are a powerful signal to potential customers that they can expect excellent customer service. Research suggests that over 70 percent of people trust local businesses that have positive reviews.
The value of negative online reviews
You could assume that negative reviews from customers only harm your business. However, having a few negative reviews in the mix makes people trust your business more. After all, which company can consistently deliver a 5-star service to every customer. People expect businesses to be a little less than perfect.
Related reading: Do you always need 5-star reviews?
What to do about a bad review
Bad reviews such as fake Google reviews have no value to your online reputation. If you suspect that you're the victim of a fake review, it's crucial to flag the bad review so that Google deletes it.
However, remember there is a difference between a genuine negative review and a fake review. You may view both types of reviews as bad, but Google won't delete a poor review just because you don't like it or disagree with the customer.
Related reading: The only way to respond to every type of review.
Three Reasons Why Google Reviews are Crucial to a Local Business
Your company's reviews on Google My Business (GMB) directly influence potential customers. This can mean the difference between clicking on the search result listing or the link on Google maps. Let's look in more detail at the benefits of reviews on Google for your business.
1. Google reviews boost rankings in local search results
Google's search algorithms pick up on sentiment, opinions, and feedback in online reviews. According to Google, reviews are one of the crucial factors in its search algorithms. Google's advice on how to improve your local ranking on Google states: "high-quality, positive reviews from your customers can improve your business visibility."
Three factors are vital when getting more reviews. These are the following:
Quantity—You need to get many reviews to make a positive impact.
Velocity—Reviews should come in regularly at a steady pace.
Diversity—It's vital to focus on Google reviews and get reviews from other review sites.
One of the crucial ways that reviews can boost local SEO is by maximizing your chance of landing in the coveted "Google 3-Pack." This is the top three search results for local businesses. Google shows extended information about a business at the top of the results. The search result listing includes star rating, number of reviews, address, opening times, a featured picture, and other information.
2. Google reviews give you a credibility boost
Consumers are no longer swayed by slick advertising. After all, any company can claim what it likes. What consumers are interested in is transparency. The only way your business can be transparent is by publishing reviews online. Think of this as a form of word-of-mouth advertising.
Nearly 90 percent of consumers check out online reviews before they engage with a business. Even if they plan to visit a "bricks and mortar" store, the chances are that they research what other people say about it online.
Suppose a potential customer is deciding between two similar products in a similar price range. One product has a 5-star rating but only two reviews. In comparison, the other product has an average review rating of 4.2-stars but over 300 reviews. Which one do you think they will choose?
Of course, getting too many negative reviews can break down trust. That is why it's so crucial to respond to all negative reviews. Additionally, it's vital to improve on aspects of your service that customers tend to complain about.
3. Increase conversions and generate more sales
Businesses that have an excellent online reputation due to reviews experience higher click-through rates (CTR). Your Google review rating is next to your business listing. This affects CTR in several ways.
First, having at least a 4-star rating and many reviews indicates that your business can be trusted. Second, consumers can easily read your business reviews and gauge the opinions of others. Third, if a person clicks to your website from a Google review, they have already made an informed decision.
It is vital to have a robust SEO strategy and a website that is designed to convert. However, without including reviews in your marketing campaign, you will find it difficult to increase sales.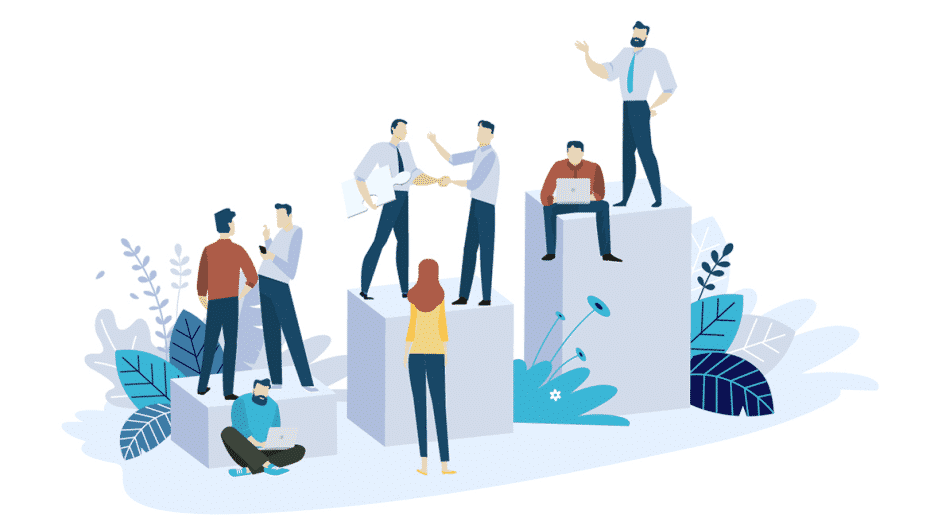 How Can I Get More Reviews for My Business?
The best ways to get more Google reviews for your business is to ask customers, respond to every review, and provide an excellent customer experience. However, that can seem a lot when you're busy running a business.
Related reading: Three examples of Google review responses.
What are your options when it comes to attracting more customer reviews? Here are a few that some businesses use.
You could buy Google reviews to get an instant boost to your overall review rating. Unfortunately, buying reviews is never a good idea. It's not just the quantity of reviews that is important—it's quality. Potential customers easily spot fake reviews, and you'll destroy your reputation if you buy unauthentic reviews.
Also, Google will penalize you for buying fake online reviews.
Another idea is to provide incentives for customers to leave reviews. Again, this type of review strategy can be counter-productive. Google takes a dim view of businesses that offer gimmicks in exchange for reviews.
The best way to get honest reviews that add value to your business is to ask. In the long run, having many authentic reviews is the only way to strengthen your reputation.
How Starloop Can Help You Get More Google Reviews
Using review management software like Starloop is the best way to get authentic user reviews.
Starloop is a powerful marketing tool because it sends out automated messages to your customers. Using gentle, persuasive language, the message invites your customers to leave feedback. This results in genuine users leaving their honest opinions. If you provide a highly-rated customer experience, you will see positive reviews flooding in.
To encourage your customers to write a review, Starloop offers a compelling reason. For every review you receive, Starloop plants a free tree. This is a win-win solution for everyone. Your business gets more reviews, and the customer does something for the planet.
Starloop is incredibly easy to set up, and there are no boring tutorials to go through. Within five minutes, you can start getting more reviews.
To back up Starloop's guarantee of "we will triple your online reviews," you can try the system for free. There is also a money-back guarantee, and you are not locked into any lengthy contracts.