Because responding to Google reviews is so crucial, you need to have a plan. Typing the first thing that comes to mind can have negative consequences. Rather than calming an unhappy customer, you could enrage them. Not responding to fake reviews might seem like a sensible option, but readers don't know they are fake. How should you respond to reviews on your Google business profile?
In this article, you will find three excellent examples of Google review responses. After reading this, you will know exactly how to respond to every type of review—including fake ones.
Why Respond to Google Reviews
Responding to your Google reviews increases customer engagement. As more and more business occurs online, there is less face-to-face communication—in some cases, no communication at all. When a customer reaches out to you with a review, you have the chance to engage them. Various studies suggest that approximately 9 out of 10 consumers read online reviews. But did you know that 97 percent of those consumers also read responses? How you respond to your reviews instills trust in those readers.
Google likes it when you respond to reviews. According to the Google Review Support page, responding to reviews shows customers that you value their feedback. Furthermore, Google has confirmed that responding to Google reviews boosts local ranking on its search engine. This is because Google's algorithms consider the content in reviews and reward those businesses that are doing a good job.
Finally, one of the most important reasons for responding to Google reviews is that it is an excellent thing to do. Before the digital transformation, if someone paid you a compliment or gave you advice, you would thank them. Today, with a screen in front of us, it's necessary to remember the foundations of communication.
Example #1— How to Respond to Fake Google Reviews
It's vital to respond to any reviews that you suspect are fake and then flag them. Although Google has anti-spam and fake review detection in place, some fake reviews still slip past.
The best way to respond to a fake Google review is to flag the review. This will alert Google, and if it's confirmed as fake, Google will delete the bad review. You flag the review from your Google My Business (GMB) account, Google Maps, or from a Google search of your business.
Once you have located the review you wish to flag, click on the three vertical dots and choose 'Flag as inappropriate.' You should also be aware of Google's Prohibited and Restricted Content policy and flag any reviews that go against these policies.
Related reading: How to flag a Google review.
In the meantime, you still need to respond to fake reviews. This action makes sure readers see you are proactive when it comes to customer experience. There are two types of responses to a fake review. And how you respond depends if you're sure it's fake or if it's from one person who is constantly leaving fake reviews.
Here is an example response if you think the review is fake:
Dear [Customer Name]
Thank you very much for taking the time to provide us with your feedback. Unfortunately, we can't find any record of your sale. If you would be so kind as to contact us on [business number or business email], we will be willing to clear up the issue. We look forward to hearing from you soon.
[Your name and position]
Suppose you are having repeat issues with someone leaving fake reviews. In that case, it is probably from your competition or a disgruntled ex-employee. Asking them to contact you may not be sufficient.
Dear [Customer Name]
It has come to our attention that this review is fake. We have contacted Google to report the matter. If this problem continues, we will not hesitate to take legal action.
[Your name and position]
This type of response might sound a bit harsh. However, you need to take firm action if you keep receiving this type of review. Even if Google removes the review, it can still take up to seven days. Your online reputation can take a severe knock during that time.
Example #2— How to Respond to Negative Google Reviews
It is natural to fear negative Google reviews. They can make you upset or angry, and many business owners struggle not to take the criticisms personally. While you don't want too many negative Google reviews, having some can be an advantage. So, don't panic if you get a few negative reviews among many positive ones.
A study from the Spiegel Research Center showed that the perfect star rating is between 4.2 and 4.5. Negative reviews give insight into ways that you can make your product or service better. What's more, readers can see your dedication to both customers and your business.
How should you respond to a negative Google review? Here are some things to include in the reply:
A thank you and reiteration of any good points
An apology
An explanation when necessary but without placing the blame on others
A solution
An opportunity to take the conversation offline
Here is an example response to a negative Google review:
Dear [Customer Name]
Thank you so much for your review. We are also grateful when our valued customers take the time to share their experiences. We are happy that you enjoyed [insert good experience if the customer mentioned something]. I will pass your kind words on to the team members.
I'm sorry that you have experienced [insert bad experience]. Due to technical issues, our systems were down that day, and we suffered from various setbacks. We want to offer you a refund or a discount on your next purchase.
Please contact us on [business number or business email] so we can make this happen. Thank you, and we hope to see you soon.
[Your name and position]
Of course, you will need to adjust the reasons for failure to provide a good service.
Related reading: How to reply to every type of review.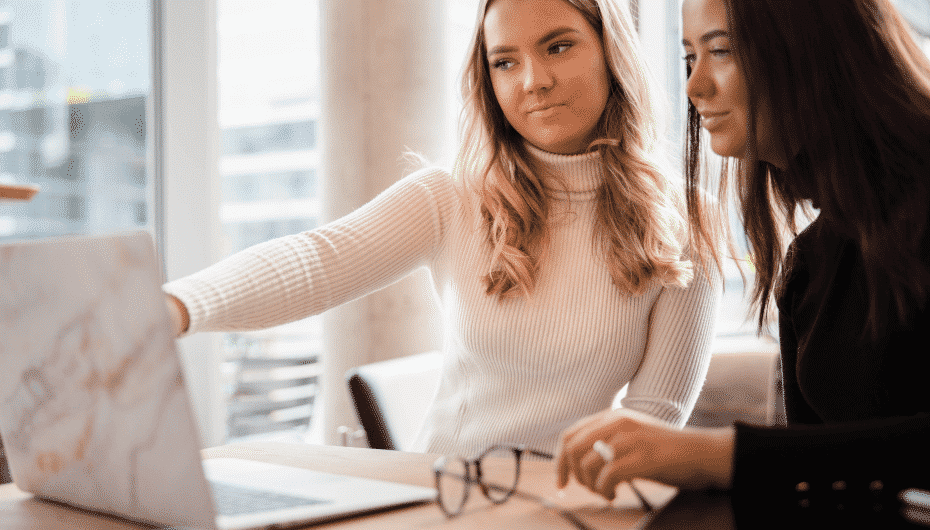 Example #3— How to Respond to Positive Google Reviews
Responding to positive Google Reviews is often the best part of your review management. It's great to learn that you are doing a great job. Just because your customers are happy, it doesn't mean that you can forget or delay the response. You need to make sure all your customers feel valued.
A response to a positive review will most likely contain:
A thank you and reiteration of the good points
A thank you for any suggestions they have given you. to make things better
Added valve
Here is an example of responding to a positive review:
Dear [Customer Name]
It's a joy to receive your positive feedback, and thank you so much. It motivates us to continue striving to be the best when we hear great things from our loyal customers. You made an excellent point with [insert their suggestion]. Hopefully, the next time you visit, we will have it in place. You could also try using [product name] with something specially or in a different way for added value.
Thank you again, and always reach out to us because we love hearing from you.
[Your name and position]
How to Get More Reviews
Responding to all your Google reviews encourages other people to leave their reviews. But getting a steady stream of new Google reviews requires a robust review management strategy. This is where Starloop comes in.
Starloop is a review management software that allows you to get more reviews effortlessly. With Starloop, you can send automated review invitations to your customers to leave feedback on Google. Customers receive a text or email with a link, making the process simple for them. From your dashboard, you can monitor your reviews and get notifications when a new one comes in.
What is Starloop's secret to getting your company more online reviews? Starloop offers a unique incentive for every one of your customers to leave a review. We plant a tree for every review you receive.
When your customers see that they are helping the planet, taking a couple of minutes to leave your business a review seems like a good deal. That is why Starloop members report that the number of their reviews has tripled since using our software.