Software to manage Google reviews is a vital tool for any business concerned about its online presence. There is compelling research showing that Google reviews affect consumers' purchasing decisions. Getting Google reviews also gives you a chance to interact with your customers, address complaints, and improve your brand reputation. However, finding your Google reviews quickly, manually searching through them, and responding to them takes time—too much time. And you may risk not replying to each of your valuable customers.
Responding to reviews is almost as important as gaining the reviews in the first place. Studies show that 97 percent of people who read reviews also read the response from the business. Furthermore, 63.3 percent are disappointed when they don't get a response. Can you afford to disappoint such a large percentage of your customers?
What is Google Review Software?
Google review software is an all-in-one solution to keep track of the Google reviews your business receives. With one dashboard, you can check your reviews as well as your star rating at a glance. This enables you to take the right action and fast.
Google review software sends review requests to your customers. You also receive notifications when you get a new review. You can respond directly to all your reviews and even send reminder messages if your customers forget.
Related reading: What to do if you get fake Google reviews.
Why Your Business Should Use Google Review Software
Google review software is vital for your business to dominate local search engine results, get more customers, and increase revenue. Suppose you aren't organized and on top of your Google review management. In that case, you run the risk of losing loyal customers to your competition.
Here are three core reasons why you should be using Google Review Software:
1. Google review software saves you precious time
Asking for reviews is a challenge for many. Many people find it even more difficult to send emails and messages reminding customers to leave feedback. What's more, each message and reminder you send takes up time you could be spending on more pressing issues. Automated requests and reminders are more efficient, consistent, and save you time.
2. Google review software boosts your reputation
Customers are fully aware that we are human and that we make mistakes. More often than not, you can turn an unhappy customer into a loyal one just by responding to a negative review. Those reading about how you are committed to fixing issues see that you care about your customers and your business.
Studies show that 52 percent of customers expect a response to their review within a week. Without Google review software, it is almost impossible to meet these expectations. On the other hand, businesses that respond to every review in those crucial seven days boost their online reputation.
3. Review managing software increases local SEO
Local SEO is essential for any business with a physical location. Google review management enhances keywords and long-tail keywords related to your business. Google algorithms pick up on the constant supply of positive business reviews you receive. These reviews are social proof that you run a genuine business, providing an excellent product or service in your local area. Better SEO means higher Google rankings, more visibility, and, therefore, more revenue.
The Best Google Reviews Software Must Have These 6 Features
The best Google review software must have features to make it easy to get reviews and respond to them. Of course, some reputation management solutions may have more features. But if your main goal is to get more reviews, there are six essential features you should look for.
Here is a list of what the best Google review software should include:
1. One inbox for all reviews
Look for review management software that has an inbox where you can see all your reviews. It's impractical to sign in to each different review site you use.
2. A dashboard
Your dashboard provides visual graphs and charts that help you quickly see the necessary information relating to your reviews. The dashboard saves time, ensuring that it's easy to respond to all reviews promptly.
3. Notifications
Google review software should send you real-time notifications so you can respond to new reviews on time. As soon as you get a notification, you can log in to your Google review software and see your latest reviews.
4. Automation
Automated invites save you precious time. Software that manages invites also prevents you from accidentally forgetting to request one or more reviews. This feature also avoids the mistake of sending invitations to customers who have already left a review. With Starloop review management software, you ensure that you always ask for Google reviews the right way.
5. Respond to reviews from your inbox
You need to be able to respond to reviews. Again, this way, you don't need to open each review account to send replies.
6. Feedback
Star ratings are essential, but actual feedback enables you to gain insights into areas of improvement and what you are doing well. Customers need to be able to leave a star rating and share their feedback.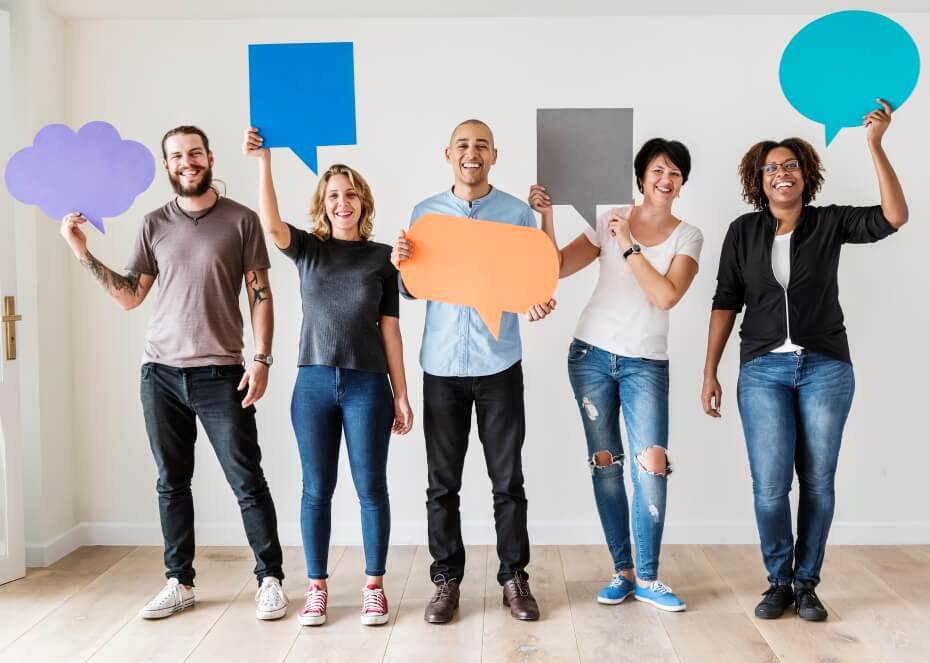 How One Company Got 1,000 Genuine Google Reviews
Here's a case study showing how one struggling company transformed its business by getting more reviews.
Odds On Home Inspection Services found it challenging to generate new reviews. Once the company signed up for Starloop review software, they started getting more reviews without effort. In no time, they tripled the number of reviews they received. Very soon, the company had over 1,100 genuine reviews with little effort.
How did Starloop help the company? Starloop provides a straightforward review management software that genuinely motivates customers to leave reviews.
How Starloop Review Management Software Can Help You Get More Google Reviews
It takes just a few minutes to get started with Starloop. AI technology sends automated messages to your customers without putting any pressure on them. Also, Starloop avoids offering worthless incentives—which not only put customers off but is unethical. Customers receive an SMS or email with a link that allows them to leave a Google or Facebook review. You will receive notifications of your new reviews and the chance to respond directly.
The dashboard is colorful and visually appealing, making it easy to get an overview of your reviews. You can also see individual reviews, the star rating, the customer's name, and which review site they used. All of your Facebook and Google reviews are in one handy inbox.
Starloop has a unique feature that encourages so many new reviews for its members. Starloop plants a tree for every review a customer leaves. This ethical incentive doesn't pressure customers into leaving reviews. They feel they want to write a review because it's good for the planet. Using Starloop not only helps your business by getting more reviews—it helps the environment. So far, Starloop has planted more than 50,000 trees.
Starloop is extremely cost-effective compared with other Google review management software. You don't need to commit to lengthy contracts, and you have 14 days to try Starloop for free. Starloop is so convinced of its review management software that there is a 30-day guarantee.
If you are looking for Google review software that comes with all the must-have features, check out Starloop. You get genuine reviews, more customers, and increased revenue. What's more, the planet gets more trees.