At first glance, a fake Google review is more frustrating than damaging. However, fake reviews on Google can severely harm your business and brand reputation. So, knowing how to flag a fake review is vitally important. How can you control the negative impact of these fake reviews? Find the answer in this step-by-step guide.
What Is a Fake Google Review?
A fake review is one that doesn't contain a customer's genuine experience or from a customer who doesn't exist. Sometimes, bogus reviews can be from your competition trying to ruin your star ratings. Or an ex-employee who is disgruntled could write a false review. However, a fake review may also be a customer who has made a mistake, confusing your products or services with a different company.
While technically not fake, Google has a strict list of Prohibited and Restricted Content. Fake content is also a direct violation of Google's review policy. These include spam, illegal content, offensive content, and harmful or derogatory content. An offensive review containing content against Google's review policy can also be disputed.
Types of reviews you can flag:
Reviews with off-topic content
Reviews promoting, prohibited, offensive, or illegal, or adult services
Reviews from fake accounts
Reviews containing a customer's personal rant about an unrelated subject
Any type of review that shows a conflict of interest
How A Fake Google Review Works Against Your Business
Research shows that businesses with at least 200 reviews tend to generate double the revenue of those that don't. That's all well and good, but star ratings matter more than reviews. Before reading reviews, potential clients may filter star ratings. If your business had the perfect star rating — between 4.2 and 4.7 — and fake reviews lowered this rating, your revenue will drop. According to Harvard Business, a fall in 1 star could cost a business as much as 9 percent of revenue.
Related reading: Why you don't need 100% 5-star reviews.
There is an additional problem with fake Google reviews. Google rewards businesses for their positive online reviews. Algorithms detect the keywords that highlight what a company is doing well. Then businesses with a ton of positive reviews rank higher on local search rankings. Less visibility is another cause for a potential loss in revenue.
Related reading: How to dominate local search results.
4 Steps to Flag a Fake Google Review
You can and should dispute a fake review. However, only fake reviews should be flagged. So, don't waste your time disputing a review just because you disagree with it. There are better ways to handle a bad review on Google. For example, there is no way to delete a legitimate review containing negative content because of bad customer experience.
So, the first step is to decide if the suspicious review is genuinely fake.
1. Check for Signs of Fake Google Reviews
There are some ways to spot a fake review easily. For example, no record of the customer in your database is a potential red flag that the Google review is fake. Also, check for false information and products or services you don't offer.
You can also check the reviewer's profile. For example, do they have a habit of leaving only negative reviews? Is their user profile blank or lacking personal information? If so, it's worth investigating the matter further to see if the business review is fake.
2. Respond to the Review
Even if you know the Google review is fake, potential customers don't. So, it's a good idea to respond to every customer review. Not only does this help to defuse the situation, but you also send positive signals to potential customers that you care about their opinions.
All you need to do is leave a short, polite reply stating you can't find their customer details and a contact method.
If necessary, you can state that the review was from a competitor or if the facts are entirely untrue. That way, you can call the reviewer out—but only if you are 100 percent sure.
Related reading: Four ways to respond to fake Google reviews.
3. Flag the Inappropriate Review
You can flag the review in question in three ways:
Flag an online review in Google Maps: First, find your business profile and search for the review you need to flag. Click on the three vertical dots and choose "Flag as inappropriate."
Flag an online review from Google Search: Do an online search for your business and click on your profile. Then click on Reviews and search for the fraudulent review you want to flag. Next, point to the star rating followed by "Flag as inappropriate."
Flag a review for removal from your Google My Business account: Find your business profile. If you have multiple businesses, you first need to choose the location group. Next, find the fake review, click on the menu icon (three dots), and "Flag as inappropriate" or the flag icon.
4. Choose the type of Violation
After entering your email address, you will need to select the reason why you are flagging the review in question and then submit it. On some occasions, Google will contact you if more information is required.
5. Ask Colleagues to Flag to Review
If possible, have more people flag the fake Google review. This is because reviews with more flags tend to be given priority. Even then, it may take up to a week for Google to process a removal request and remove the fake review.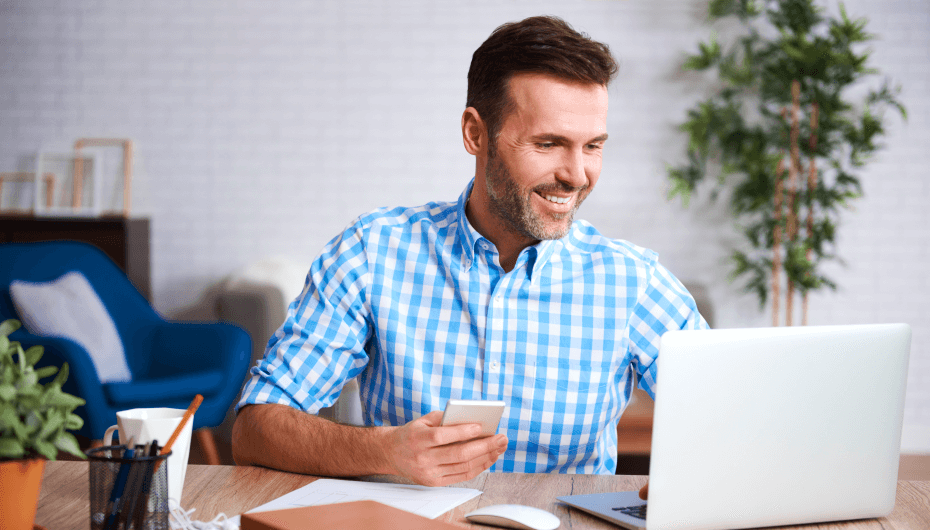 Are There Alternative Ways to Flag a Fake Google Review?
There is a support section in the reviews part of your business profile. Here, you can find a telephone number and email address. Have a screenshot of the fake review ready, along with any other information you think is relevant. You can also use this alternative if the previous flagging didn't work.
If you are on Twitter, follow @GoogleMyBiz. You must follow this account first, or you won't be able to contact them. In your message, include what steps you have taken and any proof that the review is fake or contains inappropriate content. Again, you may need to provide more information.
How Starloop Combats a Fake Google Review
How can you minimise the impact of a false review on your business profile? This simple answer is to get more reviews. Burying a fake review in many positive reviews means there is little or no negative impact on your online reputation. However, review management can be a time-consuming task.
One of the best ways to manage all types of reviews is to use review management software like Starloop. Investing in Starloop is an excellent way to strengthen your brand's reputation. Not only can you minimize the impact of negative reviews, but you can boost your overall star rating by getting real customer reviews and ranking higher on local search engine result pages.
Starloop is one of the most user-friendly review management solutions on the market today. You will be ready to start sending customers automated review invitations for both Facebook and Google in just a few minutes. All your reviews can be seen in a unified inbox with the customer's name, star rating, and review.
There are three excellent price plans available with Starloop. The Solo plan is perfect for small businesses looking to send up to 50 monthly invitations. For $47 a month, you also receive reputation monitoring, review reporting, and email support. The $97 Plus plan includes everything in the Solo plan, as well as review widgets and 150 monthly invitations. Finally, suppose you need to send up to 500 reviews a month. In that case, the Pro package comes with all the previously mentioned benefits, API access, and phone support, all for just $194 a month.
What makes Starloop so good at getting businesses more reviews from happy customers? For every review, Starloop plants a tree. No more gimmicky or unethical offers for reviews. Customers are glad to leave a review, knowing they are helping the environment.
In addition, Starloop review management software offers a 14-day free trial, no setup fees, and no long-term contracts.