A client promises to leave a Google review, but you don't get a review. What should you do? Or you notice that you are no longer getting any Google reviews. Yet, you know that online reviews are crucial for your online reputation. So, here are the top hacks on how to get more Google reviews—the ethical way.
Google reviews are the most efficient marketing technique available to any small business. However, it's a major task for business owners to keep on top of their review strategy. Managing and responding to online reviews is only part of the story. You need a continuous stream of new, positive reviews to improve your online presence, increase traffic to your website, and of course, boost revenue.
You might feel like you have tried asking for reviews, and it hasn't been effective. What about buying Google reviews? It seems many companies are willing to leave reviews and boost your average star rating for a cost. However, the cost of having fake reviews could be detrimental to your business. Apart from being unethical, buying reviews could ruin your online business and damage your reputation.
In this article, you will learn about better and more effective ways to get 5-star reviews without risking hefty fines and review sites shaming you.
Why Your Business Must Get More reviews on Google
Anywhere between 93 and 97 percent of consumers read reviews. Reviews are the real experiences of genuine customers who have tried and tested your product or service. This fact means their customer reviews are more trustworthy than an advert. Google receives a staggering 6.9 billion queries a day, which is why your business must get more reviews on Google.
Three Initial Steps to Get More Reviews on Google
There is no point in beginning to ask for reviews unless you have taken these initial steps because the reviews won't appear.
1. Understand Google's review policies
Google has strict Terms of Service and Prohibited and Restricted Content policies. While you can't always control what your customers leave in a Google review, you must ensure that you ask for reviews in the right way. Unfortunately, that means you can't offer rewards or monetary incentives like gifts to get a review.
2. You need a Google My Business account
A Google My Business (GMB) account gives your business a place on Google Maps where people can search for your business and leave reviews. Your GMB account should contain as much information as possible, including accurate business times, contact information, and, if possible, some photos.
3. You need to verify your GMB account
Follow all the steps to verify your business on Google. You might need to enter a verification code for your Google Business Profile to show up in some cases, but this varies from industry to industry.
Nine Ways to Get More Reviews on Google
So, do you want to get more Google reviews for free? If so, please read on to find the top nine hacks for getting enough online reviews to boost your brand reputation.
1. Want more reviews? Ask for them
Asking for reviews is surprisingly straightforward. And if you don't ask, you won't get. If you are uncomfortable asking for a review, use the word feedback instead. Asking for feedback is the Starloop way to get more reviews. You'll feel at ease asking for feedback, and your happy customers will be sure to share their opinions.
2. Create multiple ways to leave reviews
Receiving an email or SMS with a review link is the most convenient way for most busy consumers to leave a review. Nevertheless, you can also create a Google review QR code, invite to leave a review in thank you notes, or include the Google review icon on the footer of your homepage.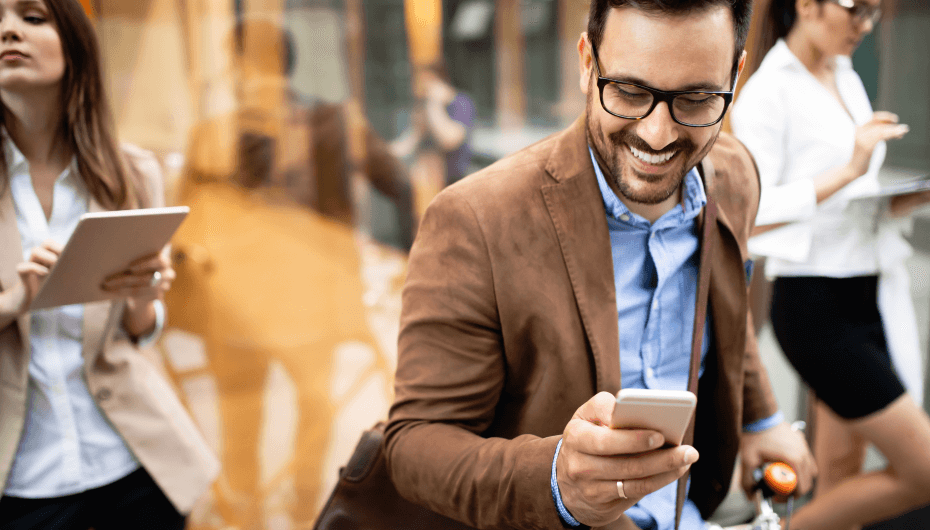 3. Have a separate review page on your website to encourage readers to leave reviews
Having a website page to display reviews works well for two reasons. First, customers can read some of your reviews. Second, they have the opportunity to join by clicking the 'Write a review' button and sharing their opinion.
4. Shorten your review link to make it easier to get more reviews
When you create a review link with Google, it can be quite long. This means it's either impossible to remember or puts customers off. Instead, you can create a review shortcut link with websites like bitly.com. You can change your link from random numbers and letters to something related to your business and, therefore, easier to remember.
5. Include your Google review link on all correspondence
Suppose you are sending a follow-up email or information on the latest products. If so, include the review link. If you have created a review shortcut link, then why not add this to your business cards? Then be sure to include posts you share on social media platforms. This is essential for physical locations because customers can't leave reviews from your business location, so give them something to take away.
6. Don't send out bulk review requests if you want more reviews from customers
Bulk review requests seem like an easy way to ask for reviews. However, you run the risk of receiving too many reviews at once which looks like suspicious activity. When this happens, you may trigger Google's spam detectors, and the online reviews won't appear.
7. Make the review process simple to encourage customers to write reviews
Make sure that customers find it fast and easy to leave a review. Anything more than a couple of minutes — even happy customers will abandon the process. If it is too complicated in the first place, they won't even start. Writing a review online should be as simple as clicking on the number of stars and writing the review.
8. Make a how-to video to show how to leave a review
You can make a short tutorial to demonstrate the review process. Remember, not everyone is tech-savvy or used to leaving reviews. Therefore, it's an excellent idea to make a short video on how to leave reviews on Google. This can include a quick tutorial on how-to from Google Maps, a Google search, and using the link to your website.
9. Respond to every Google review if you want more
Get in the habit of responding to every type of review, including every negative review. It's not enough only to thank those who have left a positive Google review. Potential customers want to know how you respond to negative reviews. Your ability to resolve problems will encourage customers to choose your business — after all, you show how committed you are to customer satisfaction. Responding to all reviews also encourages customers to share their opinions as they know they will get a response.
Use Starloop to Get More Reviews on Google
Starloop is one of the most straightforward review management software solutions available today. It takes just a few minutes to set up, and you are ready to send automated invitations for customers to leave their reviews on both Google and Facebook. Starloop also offers reputation monitoring, review reporting, and first-rate email support for all users.
There are three pricing plans. For just $47 a month, you can invite up to 50 customers to leave their reviews. The Starloop Plus plan includes review widgets and 150 invites per month for $97. The Pro package is only $197 and includes 500 invitations, phone support, and API access.
Starloop offers something that other review management software can't compete with. Along with a link in the review invitation, customers see that Starloop plants a tree for every review received. This is all the encouragement your loyal customers need to leave their reviews, knowing they are helping the environment and supporting your green business.