If you have received fake Google reviews, you know it's infuriating. Knowing how to respond to fake reviews on Google is key to protecting your brand reputation. Of course, it's not always easy to spot a fake review. But it's necessary to learn the secret of dealing with fake reviews and even deleting them.
Unfortunately, it's not just a case of deleting reviews from customers that you don't like.
First, you should determine if the review is bogus or if the review in question is because a client had a poor experience.
Second, you should respond appropriately to the review — fake or not.
Lastly, if the content is from a fake reviewer, you should contact Google Small Business Support to delete the review.
The bottom line is that you can't ignore a fake Google review.
Why Fake Google Reviews are a Problem for Business Owners
The truth is that 94 percent of consumers will avoid a business with negative online reviews. You have been dedicating time and other resources to building a solid online reputation. Malicious reviews will undermine this effort and cause potential customers to lose faith in your business. Studies show that just three bad reviews can drive away customers by 59.2 percent. It doesn't take a lot to work out the impact on your revenue.
What's more, negative reviews will lower your SEO ranking. Google algorithms are intelligent and can filter many fake reviews. However, some can slip through the net, and these are processed as negative reviews. So, just as Google rewards businesses with positive reviews by placing them higher on search engine results, those reviews with negative content are pushed further down the results. This again causes a loss in revenue.
Why You Must Respond to Fake Reviews
Thankfully, the average consumer isn't stupid. Like Google, they can usually detect a fake Google review, but some will still get through. Suppose you don't respond to fake reviews. In that case, the prospective consumer is none the wiser and assumes the negative comments are other people's honest opinions of your business.
How to Spot a Fake Review on Google
To spot a fake review on Google, check your records to determine if they were from a genuine customer. If not, this is a policy violation in Google's Prohibited and Restricted Content. If the reviewer's profile lacks detail, the review lacks detail, or they only leave negative reviews, this could be a red flag.
Review policy violations include the following:
Posting offensive content
Using hateful speech
Posting derogatory content
Leaving a fraudulent review when they haven't dealt with your business
Sharing explicit content
Promoting illegal content
Writing off-topic content
However, it is not a fake review if an unhappy customer shares their bad experience with others. But it's good to remember that even if a real customer leaves a genuine one-star review with negative content, you can still flag a review violation if they use hate speech or share inappropriate content.
Related reading: How to turn around a negative review.
4 Ways How to Respond to Fake Google Reviews
Google won't take down a fake review immediately. While the review is still visible online, it is causing damage to your business. Therefore, you must respond to fake Google reviews as soon as you receive them.
1. Never respond to bad reviews when you are angry
The first step before replying is to calm down before you think about responding. If you are mad, the chances are you won't read the review carefully, and this could cause you to miss something. So, please read the review, process the information, and then reread it. The last thing you want to do is make an angry customer even angrier.
2. Check if the reviewer's comments are justified
If you are running a large business, you may have to consult with other team members. For example, there may have been a genuine issue with a product or delivery that you weren't aware of. It is better to double-check than respond and accuse the customer of lying.
3. Respond to the review in a polite and caring manner
Of course, your review response will depend on the contents of the review. Not all fake reviews are competitors trying to lower your star rating. Some might be genuine mistakes. A general rule is to respond in the same way you would a negative review.
Here are two templates how to respond to a fake Google review:
Template #1
Dear [customer name]
Thank you for your comments. We take all our feedback very seriously and strive to make any improvements. Unfortunately, we don't have any record of your sale. If you could kindly contact our customer service team on [insert business email or phone number], we will resolve the issue.
We look forward to hearing from you soon.
[Your name and position]
Template #2
Dear [customer name]
We are genuinely pleased when our customers take the time to offer us feedback and allow us to make the necessary changes. However, in this case, it would appear that you have mistaken our company [enter the company name]with another company. Please, would you mind double-checking this review and clearing up any confusion? If this is a mistake of ours, contact us on [insert business email or phone number], and we will get back to you as soon as possible.
[Your name and position]
Related reading: Step-by-step guide to delete a fake review.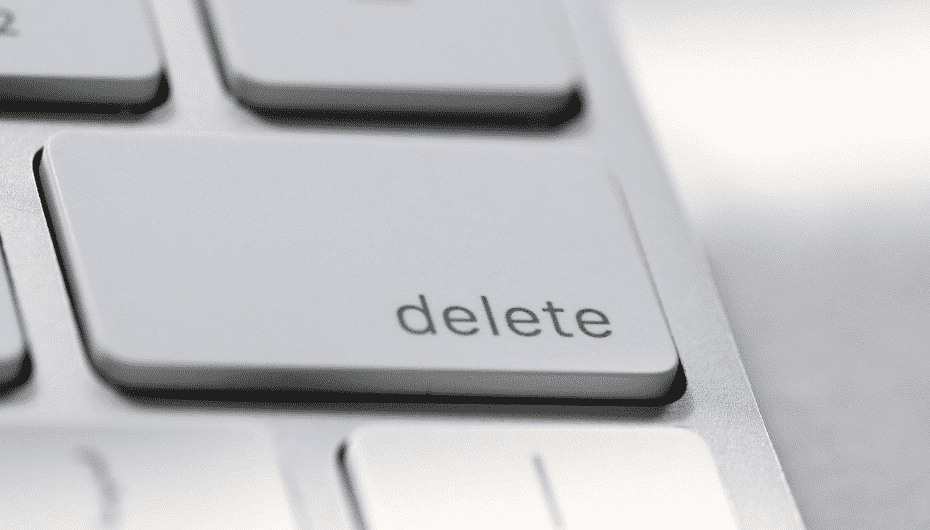 4. Follow-up on any correspondence
The main idea of adding your contact details is to take the conversation offline. Be sure to follow up with the reviewer in case they were an actual customer. Not responding may cause the customer to leave more critical reviews on Google. If the reviewer is obviously fake and continues to post bogus reviews, you might consider using a firmer tone. For example:
Dear [customer name]
We have checked for your sale, and there are no records. We have also offered our contact information, but you haven't reached out to us. With this in mind, we have to assume that this is a fake review, and we will have to contact Google Support.
Below, you will find our contact details again if you wish to contact us.
[Your name and position]
Related reading: How to fix a bad Google review.
How to Delete a Fake Google Review
The Google business support team will consider any review you flag for deletion. Unfortunately, there is no guarantee that they will remove a review. So, before you flag the suspicious review, be sure it's fake. You should have checked customer sales records, ensured that the review is a direct violation of Google's review policy or that the review is false or inaccurate.
From your Google My Business profile, you can ask Google to delete a fake review by clicking on support. You can find this on the bottom, left-hand side of the navigation panel. Next, a pop-up box will appear and select 'Need more help.' From here, choose 'customer reviews and photos' followed by 'manage customer reviews.' Finally, you will be able to click on 'email support.'
You can also delete a fake Google review from Google Maps. In Google search, find your business and click on your star ratings at the top. From the list of reviews that appear, scroll down to the suspect review that you wish to flag for Google. Hover your cursor over the review until the flag icon appears. Once you click on the flag, you will need to choose the violation type or reason you think the review must be deleted. In some cases, Google will contact you for more information. Remember to be patient. It can take five to seven days for Google to delete a review.
How Starloop Can Bury Fake Google Reviews
The best way to deal with a fake review is to get more positive reviews. This ensures that any negative, bad, fake, or false reviews don't have a negative impact on your average star rating. Your business needs more reviews to bury the fake Google reviews.
Starloop is review management software that small businesses use to get more reviews and manage their online reputation.
With Starloop, you will be ready in just a few minutes to send automated emails and SMS invitations to invite every customer to leave a review on Facebook and Google.
What's the incentive for a busy customer to leave a review? Starloop plants a tree for every review you receive. This is a win-win situation for you and the customer. You boost your reputation and get more reviews. But, on the other hand, the customer does something to help the planet.
Starloop has three price plans — all extremely competitive.
The Solo plan at $47 a month comes with reputation monitoring, review reporting, email support, and the ability to invite up to 50 invites per month.
The Plus plan is $97, and you can enjoy the same benefits as the Solo package, along with review widgets and 150 invites.
Finally, for $194, the Pro package comes with API access and phone support and 500 review invitations a month. More importantly, each package offers the same user-friendly dashboard, and Starloop's plant a tree promise.