It can seem devastating to receive a negative review. Someone has posted critical comments about your service or product online, and it's there for the world to see. You may think that there is nothing you can do about a bad online review. However, there are many legitimate ways to turn around a negative review.
Negative feedback can always be hard to take. After all, you work hard to create a successful business. And the chances are that you've got a loyal customer base who love what you do. But you may be worried about the effect of the negative review on potential customers. Or you could be concerned about your online reputation and the effect it has on your business. Don't worry—you can fix a negative review.
Before looking at how to turn around a negative review, it's vital to remember one thing — you can leverage negative customer reviews to your advantage. When handled properly, even a fake review can help boost your business credibility. So, before you write an angry response, take a deep breath and consider why a customer may leave a one, two, or three-star review.
In this article, you will learn how to deal with an upset customer who leaves a bad review. You will also learn how to turn a seemingly bad situation into a positive experience.
The Importance of Online Reviews
Online reviews are a vital element of consumers' purchasing journey. Customer reviews influence purchasing decisions, lead to more sales, improve your search engine ranking results, and help get you noticed. Studies indicate that over 90 percent of consumers check out online reviews before making a decision.
What about the impact of negative reviews? If a business only has 1- and 2-star reviews, it's evident that prospective customers will be put off. However, research shows that consumers want to see a mix of negative and positive reviews. Did you know that the perfect star rating is between 4.2 and 4.5? Consumers are just as put off by a perfect 5-star rating as a 1-star rating.
Online reviews—both negative and positive—are vital for your business's success.
How to Use Negative Reviews to Your Advantage
Negative reviews help make your review profile authentic. When customers see a healthy mix of positive reviews with a few negative ones, they realize that you have nothing to hide. The negative reviews are also proof that each positive review is authentic. So, don't worry about an occasional bad review.
It's also good to remember that a savvy consumer won't pay much attention to one customer's bad experience if you have a ton of 4- and 5-star reviews.
Negative online reviews can also open up business opportunities and put you in a positive light.
For example, if the customer has a legitimate complaint, you can work to resolve the problem. Or responding to the complaint can help you reach out to the customer and build trust. After all, if a customer sees you take complaints seriously and work to improve on them, your reputation as a business owner will get a fantastic boost.
Six Ways to Change a Negative Review into a Positive One
Turning around a negative review involves handling them correctly. So here's what you should do. Get the facts, correct false information, make an apologetic response, and address the customer's concerns. If the response is swift, honest, and you don't take it personally, an occasional bad review won't affect your business.
Here are six ways to turn an upset customer into a happy customer. If you follow these tips, your customer may even be willing to change their review.
1. Don't ignore the bad review
The first step to turn around a review is to respond to all reviews. Harvard Business Review reports that the majority of online reviewers expect a response. So, if a customer has left honest feedback and it's negative, reach out to them to find out what happened. Ignoring negative reviews is the worst thing to do.
Read the review thoroughly and try to find out what went wrong before making a response. Even if the customer was at fault, is there something you could improve to prevent misunderstandings? Getting this information will help you construct an appropriate response.
Use the response as a "fact-finding mission" to learn what went wrong, how you can improve the situation, and what the customer expected.
2. Don't take criticism personally
An angry, frustrated, or self-justifying response will never win over an upset customer. In fact, you are more likely to enrage them even more. As a responsible business owner, it's vital to respect the opinion of each customer. So, it's always essential to be truly objective and address their concerns even if you disagree with them.
Here are some tips on what to avoid if you want to keep feelings out of the response:
Avoid phrases that include the words "I think" or "I feel." This doesn't give the disgruntled customer the impression that you are listening to them.
Although you can state the facts, you should give excuses or sob stories.
Don't give the impression that the customer was stupid. Even if it was their fault, an offer to resolve the issue and help to improve the situation.
3. Address the customer's concerns
If the bad feedback contained legitimate concerns, then it's crucial to address those. If you don't, you run the risk of other customers making the same complaint, which would be damaging to your business reputation. So when you have a solution, it's vital to follow up with the customer to confirm this.
Following up with the customer to let them know about the solution will boost your reputation. This gesture could even encourage them to delete or edit the bad review. But, more importantly, you show consumers that you care about customers and your business.
4. Respond quickly
It's good business practice to be in the habit of responding promptly to reviews on Google My Business and other review sites. However, responding quickly to a negative review is essential. Or course, take the time to calm down before responding.
A negative review is a complaint for all to see. If you don't address concerns with a thoughtful reply, you leave the wrong impression of your business.
If a prospective customer sees your response, they no longer give all attention to the negative comments. Instead, they will read what you have to say. They will see that you take all complaints seriously and handle the situation with consideration and tact.
5. Apologize and provide resolution
A sincere apology can do much to calm down a vengeful customer. The fact that the customer had a bad experience is enough to say sorry—even if they were in the wrong. This sort of action helps to connect with the customer on an equal level.
To turn around negative feedback, each response should contain the following four elements:
Show empathy—Make sure they know that you understand their frustration.
Be helpful—Provide a solution or offer some compensation.
Provide value—Offer to follow up once the problem is resolved.
Be positive—Always end on a positive note and thank the reviewer for the feedback.
But suppose you suspect the review is fake. In that case, you should still provide an appropriate response. If the review contains content that violates Google's review policy, you can report the issue. Google will investigate and delete the offending review. Even if the review isn't deleted, your response will be helpful for anyone reading your review profile.
Related: How to delete a fake Google review.
6. Take the conversation offline
If the customer still seems unsatisfied, try to connect with them offline. For example, you could provide an email address or telephone number for them to contact you. This helps to ensure that the complaint doesn't turn into a public rant. In many cases, resolving the issue personally encourages the reviewer to edit or delete their review.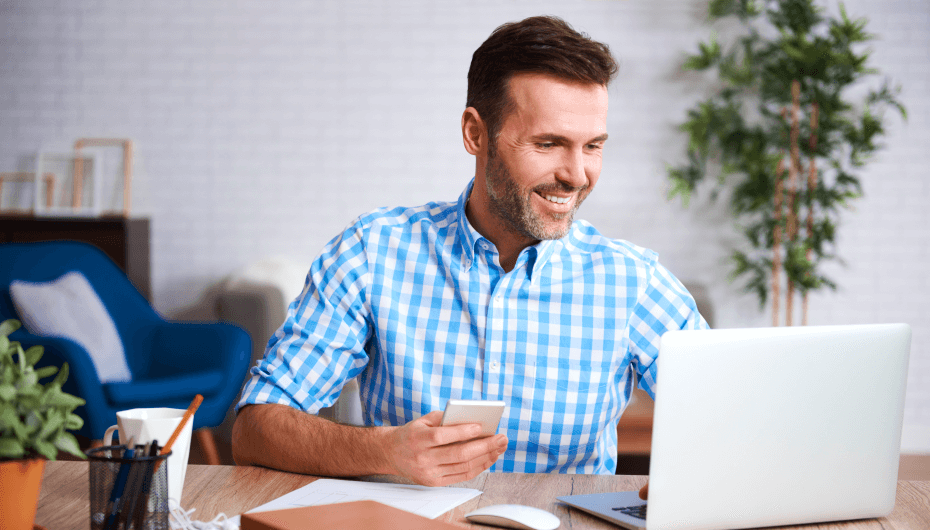 How to Respond to a Negative Review — Template
What is the best way to respond to a bad review? Here is a template to help you construct a helpful response that could result in the customer changing their review.
Dear [Customer name]
Thank you for leaving your feedback. We value your opinion and are sorry to hear about your negative experience. Your comments can help us to improve our service. But we would also like to make things right with you. Therefore, it would be great if you could contact me personally on [phone number] or email [email address] so I can address your concerns.
Thank you once again for your time, and we look forward to seeing you soon.
[Your name and position]
How to Get Your Unhappy Customers to Change a Negative Review
If you have addressed the customer's concerns, made a thoughtful response, you are now able to turn around that bad review. Customers can be forgiving if you reach out to them, remedy the situation and provide restoration.
However, asking directly for them to change the review can backfire. So, it's usually best to provide a remedy, offer some compensation, and let the customer know your solution. Then, leave it up to the customer if they decide to update their review.
Can a Bad Review Ruin Your Business?
A single bad customer review rarely ruins a business. Most consumers realize that no company is perfect, no matter how hard it tries. The best way to ensure the negative review doesn't harm your business is to get a steady stream of new reviews. A robust review strategy encourages more reviews.
How Starloop Helps Get More Reviews
Starloop is a review management tool to help boost the number of positive reviews you receive. The software sends out automated review requests to your customers, inviting them to leave a review. Then, with a few easy clicks, your happy customers can share their experiences with others.
Should you be worried about asking for a review? Not if you are providing a positive customer experience. Happy customers will be willing to write a positive review because they know it helps your business.
Apart from making it easy to leave an online review, there's another reason why Starloop gets more reviews. Starloop is unique from other review management software because it plants a tree for every review you receive. This eco-friendly policy encourages your customers to leave a review because they are also helping the environment. Unlike other review software review tools, Starloop has easy pricing plans. You can take advantage of a 14-day free trial, no setup fees, and no long-term contracts.