Every business owner has the goal to boost sales and ultimately increase revenue. Google business reviews are one of the best ways to gain visibility and get more online traffic. The good news is that getting online reviews isn't tricky. But it's vital to know how to encourage your customers to write reviews so you can turn Google reviews into sales.
Getting positive customer reviews does much to improve the online reputation of your brand. Attracting a steady stream of new, real reviews has a huge impact on your business in a similar way to word-of-mouth advertising works. Potential customers can read honest customer feedback from real people who describe their experiences. If you work at getting positive reviews, you will see your sales increase dramatically.
In this article, you'll learn how to turn reviews into sales. You'll also find out that getting a continuous stream of new Google reviews is not as challenging as you think.
Why Are Google Reviews Crucial to Increase Sales?
You can spend a fortune on advertising, but consumers today trust Google reviews far more than they do a company's marketing campaign. According to research, 3 in 4 consumers avoid advertising. Word of mouth has always been crucial to increasing sales. Today is no different—except that word of mouth is now digital.
Reviews are vital for increasing sales because consumers base buying decisions on what other people say about a business and its product and service. They don't want to see perfection. On the contrary, they want to see honesty. Google reviews provide this honest customer feedback. Therefore, it's easier for the consumer to make an informed decision about an online purchase.
Related reading: Why you don't always need 5-star reviews.
The more Google reviews you have, the more visible your business becomes. Google takes content from reviews and uses this towards local search rankings. The higher up you appear in search engine results, the better your click-through rates. Better conversion rates lead to an increase in sales.
Crucial Stats Showing How Reviews Impact Sales
Reviews have a major impact on sales—both online and in a "bricks and mortar" place. Statistics show that 91% of consumers trust online reviews more than personal recommendations. A potential customer who reads positive feedback from happy customers is more inclined to click through than if you had few reviews or no reviews at all.
Reviews can boost sales for local businesses. Studies suggest that 60 percent of consumers turn to Google reviews during their search. While there are numerous industry-specific online review sites, a positive review on Google is going to have a more significant impact on your online transactions.
Positive reviews result in more returning customers. According to Econsultancy, customer reviews result in an average of 18 percent more sales. This is broken down into an 11 percent increase in conversion rates, 2 percent in sales uplift, and 5 percent in customer return rate.
Positive and negative reviews influence purchase decisions. The quantity of reviews is essential for 49 percent of consumers. Nevertheless, you can't forget the importance of quality. Four out of five consumers have changed their mind about their online purchase after reading a negative review, with 94 percent avoiding a business because of reviews. Just one negative online can cost a company 22 percent of its customers.
Related reading: How to respond to fake Google reviews.
How to Convert Online Reviews into Sales
Google reviews are crucial if you want to increase sales. But how can you use your amazing customer reviews to gain more visibility, click-through rates, and sales? You can turn your Google reviews into marketing material—for free.
Google has an excellent free tool called Google My Business Marketing Kit. This marketing kit lets you create awesome marketing content to share with customers and social media. The marketing kit gives you access to your reviews so that you can convert them into:
Social media posts and new posts to update customers
Create posters with reviews and star ratings
Make posters and posts to ask for Google reviews
Create thank you notes to send to customers
Download personalized stickers to display in physical locations
All you need to do is click on the Marketing Kit link and enter your business name. Then you can get started on making top-quality marketing materials that will increase your social proof and boost revenues.
It sounds too good to be true, especially as it's free. You need to have a good number of Google reviews before you can start using the free marketing kit.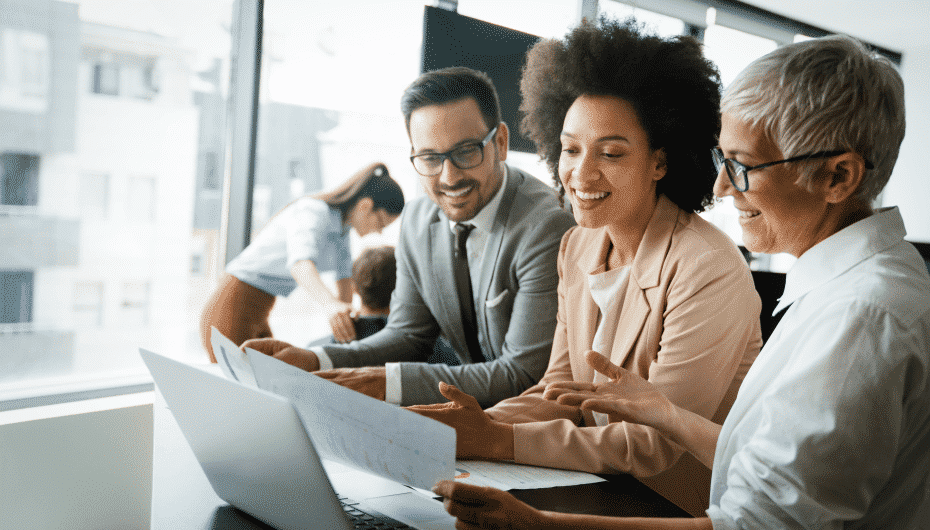 How to Get More Google Reviews that Increase Conversion Rates
Having many Google reviews is just the start. You must be continuously getting more online reviews on Google to see an ongoing boost in sales. According to studies, 85 percent of consumers feel that reviews less than three months old are irrelevant. Your marketing strategy must include techniques to get more reviews that are positive.
Here are ways to ensure that Google reviews positively impact sales.
1. Verify your business on Google My Business
You won't be able to get any reviews until you have verified your business on Google. Check that Google has all the correct business information and that you appear on Google Maps and Google Search. At the same time, check all facts are accurate, including hours of operation, images, business address, and map location.
2. Fix your mistakes
Before trying to get more reviews, you need to make sure that you have listened to what your customers are telling you about your business. Go through the reviews, see what you can learn from them, and implement the changes. This way, new reviews are more likely to be positive because you focus on positive customer experiences.
3. Ask for reviews
Always be in the habit of asking customers to leave feedback or their opinion on their user experience. As online purchases tend not to have personal interaction, asking during the point of sale isn't possible. You can ask for reviews by sending Email and SMS invitations or by including a thank you card with the delivery of the product. Don't forget that it is perfectly acceptable to send two reminders for customers to leave their feedback.
Related reading: The #1 thing to say when asking for a review.
4. Make it easy for customers to leave a review
A complicated process will cause customers to abandon the entire process. Let them know that it only takes a couple of minutes to share their opinion. Include a review shortcut link or a QR code that will take them straight to your Google review page.
5. Pay attention to when you ask for Google reviews
It is best not to send bulk review invitations. If you receive too many new reviews in a short space of time, it can trigger Google's spam detectors. Get into the habit of sending a review request after each sale. This way, you will receive reviews from real customers on a regular basis.
6. Reply to all reviews
Even Google says that responding to reviews encourages more customers to leave their reviews. When customers see that you reply to all reviews, they are more inclined to leave their feedback. It's about feeling appreciated and part of the club. Responding to both good and bad reviews shows customers that you value every one of your clients.
Related reading: How to respond to a 4-star review.
7. Use review management software
Keeping on top of your review strategy can be time-consuming, especially as you already have a million other tasks. Taking advantage of online review management software is a great way to manage reviews, respond promptly, and get more Google reviews to boost sales.
How Starloop Converts Google Reviews into Online Sales
Starloop is a review management platform that guarantees results. The simplicity of Starloop is its most outstanding feature. The review software is easy to set up and straightforward to use. What's more, it doesn't have bulky additional features that you may never use. Starloop helps you get more reviews and increase sales.
Here is how Starloop works. You enter your customer's email address. The review management software sends a friendly review invitation to your customer. You can track all reviews in one user-friendly inbox. You will receive notifications when you get new reviews, and all this takes just a few minutes to set up.
Getting instant notifications of new reviews enables you to reply to reviews promptly. You can quickly address a customer's concerns if they had a negative experience. Additionally, you can thank customers for their positive feedback and continue to build your reputation.
Related reading: Reputation management pricing and costs.
You can take advantage of a free trial period to explore all Starloop features. If you decide that Starloop helps you get more reviews and boost sales, you can sign up for the flat rate. This rate is the same regardless of the number of locations you have. Also, you are not tied into any lengthy contracts. You can cancel at any time. These facts mean that Starloop review management software doesn't eat into your revenue.
Starloop is one of the most effective solutions for getting more reviews that convert into online sales. Rather than offering meaningless or unethical incentives, Starloop plants a tree for every review you receive. Customers are genuinely motivated to leave a review, plus they will think highly of your business practices. Starloop boosts positive reviews, conversion rates, and, ultimately, your revenue.