Typically, every company gets some negative reviews. After all, it's impossible to please everyone. Surprising as it may seem, the odd negative review can positively impact your business. A few negative reviews among many positive ones makes your business more trustworthy. Nevertheless, there is a fine line between having enough to get the ideal 4.5-star rating and too many that customers start looking the other way.
Negative reviews can affect your business if you don't deal with them appropriately. So, managing your negative reviews is crucial. Review management helps you to protect your online reputation and, ultimately, your revenue. Word of mouth always packs a bigger punch than other forms of advertising. Reports suggest that 94 percent of consumers avoid a business because of negative reviews.
Before we look at how to fix your negative reviews, let's better understand just how negative reviews affect your local business.
The Impact of Negative Reviews on Businesses
1. Negative reviews impact revenue
Too many negative reviews can severely impact revenue. One study involving over 200,000 small businesses in the U.S. found that a poor overall star rating equates to a lower income. The results showed that companies with 1 to 1.5 stars on Google generated 33% less revenue than average.
Bad Google reviews had a more significant negative impact than most of the other review sites. Reduced income leads to a decrease in profitability.
2. Negative online reviews damage your business reputation
It can take years to develop a positive reputation online. Too many negative reviews can undo this hard work in a matter of days—if not hours. The more negative reviews you get, the harder it becomes to rebuild that reputation.
3. Negative Google reviews drag down search rankings
If you have too many negative reviews, you could see a drop in rankings on local search results. Negative reviews cause search engines to rank your business lower, possibly below the fold, or even worse, on the second page.
Businesses that use review management software out-perform those that don't proactively get more reviews. Getting more positive reviews negates any negative impact that bad reviews have.
4. Negative reviews help your competitors
Reviews could be the final decider if a customer must choose between your local business and your competitor. It seems a no brainer that savvy consumers choose local companies with excellent review profiles over ones with a few mediocre reviews.
The only way to beat your competitors is to work at getting more positive reviews. A small investment in boosting the number of reviews you get results in an improved reputation, more customers, and more sales.
5. You have more work responding to negative reviews
Review management includes replying to every review, regardless of whether they are positive or negative. Replying to positive reviews is effortless and enjoyable. Responding to negative reviews requires more work, especially if the problem continues and you need multiple follow-ups.
How to Fix Negative Reviews
Fixing negative reviews involves having a strategy to neutralize their impact. In some cases, you can even leverage negative reviews to benefit your business, not hinder it. However, there is a right way and a wrong way to fix bad reviews.
First, it's vital to remember that you can't delete negative reviews. Even if you don't like them, the reviews are there to stay.
Second, avoid using incentives like gift vouchers and freebies to encourage more positive reviews. At all costs, you should never consider buying positive reviews. In these cases, you might be able to bury the negative reviews. However, there are two main problems with this:
Review sites don't allow unethical practices. If you are caught doing so, you will be punished—which will further damage your reputation.
Secondly, buying positive reviews doesn't solve the impact of a negative review.
To fix negative reviews, it's crucial to monitor your accounts for negative reviews regularly. And it's not just Google that can cause problems. Check Facebook, Yelp, and BBB as well as industry-specific review sites. It's a good idea to set up notifications when you receive new reviews, so none slip through the cracks.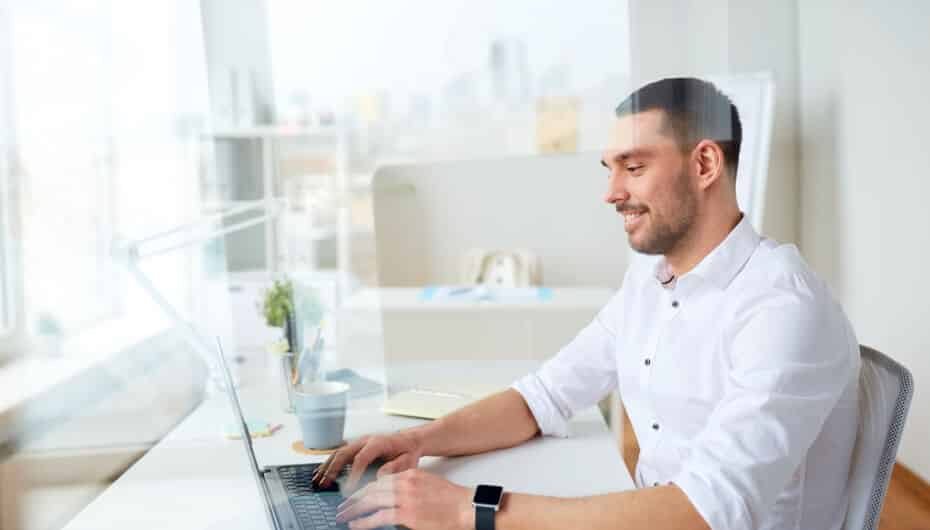 8 Steps to fix reviews that negatively impact your business
To control the impact of negative reviews on your business, you need to reply to each one. At first, this may be challenging, but the following steps will help create your reply.
Begin by taking a step back and a deep breath. Never reply when you are angry.
Read the negative review carefully so that you fully understand what has upset the customer.
Begin your reply by addressing the customer by their name. This makes them feel they are getting special attention instead of an automated response.
Thank the customer for their feedback. You may not feel grateful, but they have taken the time to provide insights on how you can improve.
Apologize for the issue. A solution will satisfy 37 percent of customers. In contrast, an apology and a solution take the level of satisfaction to 74 percent.
Don't blame anyone else for the issues. It might be the fault of someone else in your company but blaming others makes you look petty.
Provide a solution. This could be a replacement product, a refund, or a promise to prevent the same thing from happening again.
Leave contact information and encourage them to contact your business directly for further assistance.
An example of a great reply to a negative review:
Dear [customer name]
Thank you very much for your feedback. We are continually looking for ways to improve our services, and we take your opinion very seriously. I am sorry about the problem; this is certainly not how we do business.
I would like you to know that we have taken all the steps necessary so that this doesn't happen in the future, and we would love to see you back at [company name] so we can show you this.
If you have any other concerns, please contact us by telephone or email, and we will be happy to help.
[Your name]
After replying to the negative reviews, it's essential to follow up with your customers. You can take the chance to make sure the problem has been solved and that they are happy. Happy customers can update their negative reviews, and you have essentially killed two birds with one stone.
Get More Positive Reviews — The Right Way
Getting more positive reviews is the best way to bury negative ones. That is why it's crucial to have a strategy to get more Google reviews.
The first step to fixing the impact of negative reviews is to provide the best service. So, learn from the comments in negative reviews and fix the issues.
You will also need to actively ask customers to leave feedback on your Google review profile. To make getting reviews easier, many local businesses use review management software such as Starloop.
Starloop sends out automated emails to your customers, inviting them to leave feedback. An easy link in the email takes them directly to the Google review page. When they leave feedback, you get a notification of a new review received. Getting more positive reviews with Starloop is one of the best ways to eliminate the impact of negative reviews.
What's the incentive for your customers to leave a review? Starloop plants one tree for every review you receive. So, customers are inclined to leave feedback because they are not only helping your business, but they are also helping the planet. Starloop members say that this unique proposition has helped them triple the number of reviews they get.
In Conclusion
Negative reviews can impact your business and affect sales. The best way to fix them is by actively encouraging your customers to leave reviews. If you are providing an excellent customer experience, you will have no problems getting positive reviews.
Then, on the odd occasion you get a negative review, the impact will be minimal. In fact, it shows social proof that your business is transparent and one to be trusted.