Choosing the best reputation management software is crucial for small businesses. As a local business, it's challenging to compete with larger, established brands. If you only operate in a limited area, getting the word out there about your fantastic services is tough.
Software to manage your online reputation gives you an even playing field to compete with larger companies. If you work at getting reviews, you'll also find that you can beat your local competitors. As your online reputation grows, you will reach sales goals and increase your revenue.
Getting a steady stream of reviews is one of the top reputation management strategies. So, it makes sense to invest in software that manages reviews. It's vital to get more reviews and respond to every type of review — even negative ones.
Related reading: How to delete fake Google reviews.
Why Reputation Management Software is Vital for your Business Success
Reputation management software is crucial for your business success. It provides has these three benefits:
An integrated location to manage your reviews
Easy engagement with customers
Improves your online reputation.
Here are ways how reputation management software leads to more success:
Saves you time—Imagine having to sign in to every review account if you need to manage and respond to reviews. No business owner can afford to do this. At the same time, you can't afford to let reviews slip through the cracks or be forgotten. For example, not responding to negative reviews can damage your reputation. Reputation management software keeps everything in one place. It also provides automated solutions to save more time.
Boosts your reputation—Did you know that 90 percent of customers will read a review before visiting a business. So, 9 out of 10 people already have a good idea of your business before entering the door or visiting your website. A lack of reviews or too many negative reviews could easily prevent a customer from visiting your business. Dealing with negative reviews the right way shows potential customers that you are committed to improvements.
Increases Local SEO—Beat your competition by coming up tops in local search results. Local SEO is based on the physical location of a business and the proximity of customers. By managing your online reviews, you are increasing the number of keywords that search engine algorithms detect. Search engines can identify your business as real and a vital part of the local community. Your business is rewarded by being placed higher up in the search results.
Related reading: What should you do if your Google reviews aren't showing up?
How to Find the Best Small Business Reputation Management Software
To find the best reputation management software for a small business, you should start by looking at all the features on offer. Some reputation management solutions have many features to cover a range of management tasks. Other software concentrates on the essentials—getting more reviews.
First, look at the features of reputation management software. Be careful, just because it has plenty of features, doesn't mean you need them. You may end up paying a high price for a ton of things you don't need.
Second, read what users say about the software. This is the best way to get honest feedback from those who have tried and tested the software. Reputation management software review sites often mention things like support, best for, and deployment. Some reviews mention the success of a product, along with the pros and cons for their business.
Two Options for Small Business Reputation Management Software
Let's take a closer look at two reputation management software solutions that are popular now: Podium and Starloop.
The Advantages of Podium
Podium has a host of features offering a lot more than review management. It has tools to create surveys and multi-channel data collection. These features can help to give you some understanding of your customers' behavior. Live chat, video chat, and web chat help keep customers engaged and streamline your communication process. The team chat feature makes it easier for teams to collaborate. You can even take advantage of payment processing.
With regards to reviews, you can send automated messages asking customers to leave reviews. Customers can write reviews on Facebook and Google. Additionally, there are dozens of review site integrations for industry-specific solutions. With sentiment analysis, Podium users get a better understanding of customers' reviews. From the dashboard, you can view all your reviews and respond to them directly.
The Disadvantages of Podium
Podium doesn't list its pricing plans online, which is often a cause for concern. After all, transparency instills trust. Prices depend on the features you are looking for, but the basic paid plan is around $399 per month—per location. Furthermore, additional features like web chat cost an extra $100.
One of the latest releases from Podium is Podium Starter. This is a basic reputation management solution. However, you have a 250 limit on the number of review invitations you send. This is probably too small for most businesses, including small businesses.
Related reading: The best alternatives to Podium.
Another disadvantage of Podium is the 1-year contract. Once you sign the contract, you commit to at least 12 months. And because there is no trial, you can't say how effective it is for your business. Many Podium users say that customer service support is generally quite reasonable until you want to try and cancel this contract.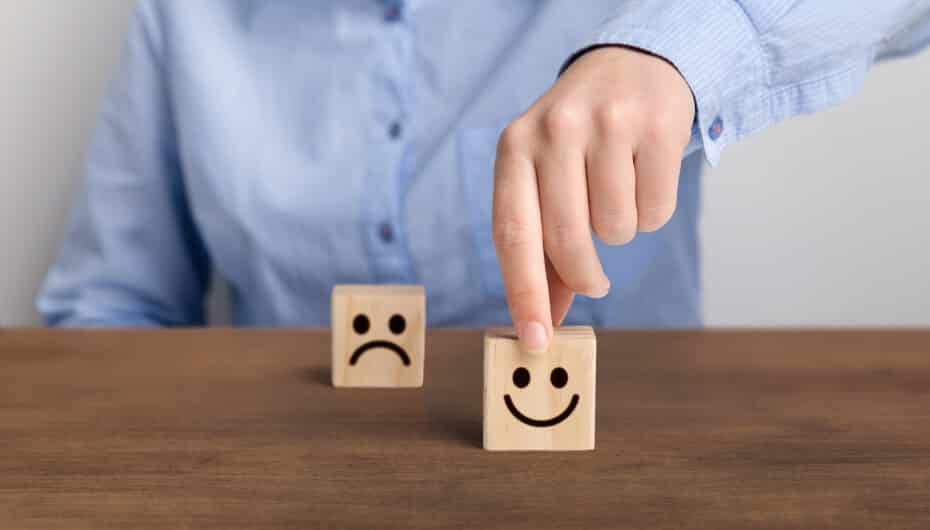 The Advantages of Starloop
Starloop software has a reputation for its simplicity. Setting up Starloop takes just a few minutes. You can then start sending review requests to your customers. You can also automate the invitation features to save you time. Customers can leave reviews on Facebook and Google.
Many Starloop customers praise the customer service team, who are ready and waiting to provide the support you need. However, it's unlikely you will ever need to contact them.
One of the advantages of Starloop is the visual, easy to navigate dashboard. Here, you can see all your reviews, as well as the star rating and which site they have come from. You can also reply to reviews from the same location.
Starloop is excellent value for money. The software costs a reasonable $197 per month for an unlimited number of customers and business locations. Starloop also offers a free 14-day trial, a 30-day guarantee, and no long-term contracts. Starloop is soon adding new features to this price plan, including API access and review widgets.
There is a unique feature that puts Starloop ahead of Podium and all other reputation management software. For every review that your customer leaves, Starloop plants a tree. Starloop is close to planting 51,000 trees. Proof that customers are genuinely motivated to leave reviews without offering meaningless incentives.
The Disadvantages of Starloop
Comparing Podium and Starloop side by side, you will see that Starloop doesn't have the same range of features. You won't be able to benefit from sentiment analysis or live chat, for example. However, the simplicity of Starloop and its effectiveness at getting more reviews outshine Podium
2 Options for Small Business Reputation Management Software — In Conclusion
After comparing the features of Podium and Starloop, it's easy to see why you need to consider your own business needs as well as your budget. Choosing Podium can streamline various processes. But do you need to pay around twice as much for these features? Generally, the more features a product has, the steeper the learning curve.
There is no doubt that Starloop is perfect as a review management solution for small businesses. It has everything you need to both generate new reviews and manage the reviews you receive. What's more, there is a huge "feel good" feeling when opting for Starloop—you are literally having a positive impact on the environment. This will only boost your online reputation more as everyone loves a green company!