Regardless of the size of your business, managing Google reviews must be a top priority. Companies used to rely on word of mouth and the power of advertising. Today, your customers' opinions are online for the entire world to read. As a result, Google reviews can make or break a business.
What are the best practices for business owners to manage Google online reviews? How can you respond to feedback to protect your online reputation? What tools are available to help increase the number of positive reviews you receive? This article will answer these questions for you.
Why Your Business Needs Google Reviews
Your business will benefit from customer reviews on a wide range of review sites. However, Google has the advantage over all of these. Google isn't just a review platform — it's the most popular search engine in the world. According to statistics, Google holds almost 86 percent of the search engine market share, and no other search engine comes close.
So, it's good to remember that potential customers are reading online reviews of your business before making a purchasing decision.
Google uses highly advanced algorithms to analyze things like keywords, website usability, and inbound links to rank businesses. The more Google reviews you have, the more keywords these algorithms can detect. As a result, Google will place your business appropriately on search engine results. The more positive keywords, the higher your listing appears, and this greater visibility encourages higher revenues.
This means that getting more online reviews can also boost your online presence and improve your local search rankings.
How to Get Google Reviews for Your Business
The advice from Google on getting more reviews for your business is to verify your business profile. First, you should log into your Google My Business account and check that your business listing is up to date and accurate.
Another tip that Google offers is the make sure you ask and remind customers to leave reviews. The simplest way to do this is to include a link with all your messages and emails so that customers can easily access your review page.
It is also essential to reply to reviews — all types of reviews. This means that responding to positive feedback is just as vital as replying to a poor review.
Google has an excellent business marketing kit that comes with free, personalized marketing materials like window stickers, posters, and social posts. There is also a Review Us or Google QR code that makes it easy for customers to leave reviews.
How Long Does It Take for a New Google Review to Show?
In many cases, a new Google review will show up almost immediately. However, sometimes, the review process can take a few days, even up to a week, for recent reviews to appear. If it has been more than seven days, and the customer definitely left a review, you should contact Google Support.
How to Limit Negative Business Reviews
No business owner will be thrilled at receiving negative feedback. Therefore, it is crucial to limit the number of negative online reviews to prevent lowering your star rating. At the same time, negative Google reviews can be a valuable tool to help you make necessary changes that would have otherwise gone unnoticed.
As soon as you receive a negative review, fix the complaint, and let the customer know that you have corrected the issue. This is one of the most important things because if the issue isn't fixed, you will get more negative reviews about the same problem.
Related reading: How to turn around a negative review.
Also, be selective about who you send review requests to. Bulk review invitations are handy, but this could remind someone to leave their negative review after they had forgotten about it.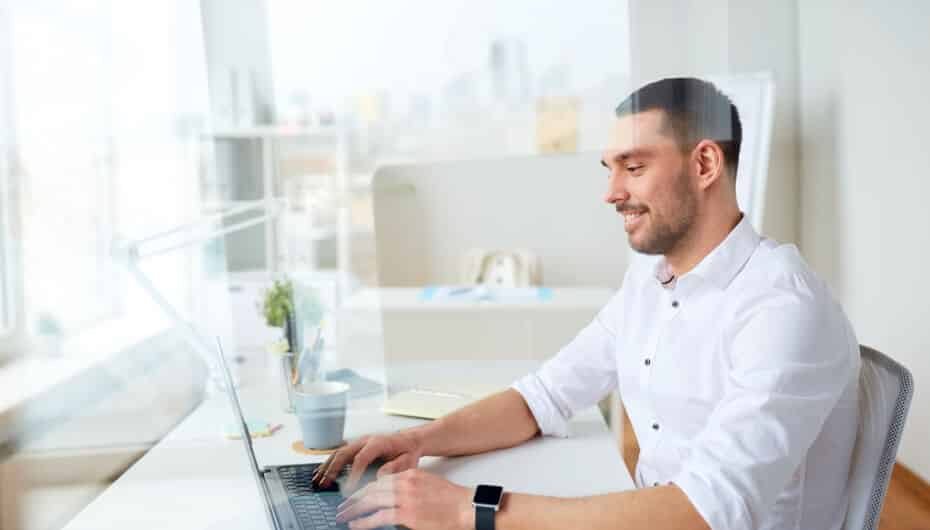 How to Reply to a Review of Your Business
Replying to a positive review is an enjoyable task that doesn't require much effort. Be sure to use the customer's name and sign off with your name for a personal touch. Thank them for their comments and ongoing loyalty.
When dealing with 3-star reviews, it's crucial to respond positively. But pay close attention to the small issues they raised. Then, mention any problems in your reply so that the customer knows you are listening. Finally, let them know what steps you have taken to rectify the situation and welcome them back to your business.
Replying to a negative review requires careful thought and wording — after you have calmed down. Before responding to the bad review, re-read the review and check if the complaint is justified. Maybe the irate customer had a bad experience. It is always best to be open about errors and take responsibility. Customers will appreciate this. Also, don't forget the power of a sincere apology.
Be sure to empathize with your customer and offer a solution. This solution could be a replacement or a discount. Of course, if you are unclear of any details, clarify by asking questions before offering a solution that is not appropriate. Always encourage to take the conversation offline by leaving your business contact details if they need any other assistance. Finally, follow up with the customer to make sure they are happy and ask them to consider updating their original review.
How to Report a Fake Google Review
Suppose you receive a review that you know is fake. In that case, you should report the review immediately so that Google can start the process of removing it before it does too much damage to your online reputation.
You can report a fake Google review from Google Search, Google Maps, or your GMB account.
Sign in to your business profile and find your reviews, search for the fake review and click on the three vertical dots next to it. A drop-down menu will appear with the option to flag the inappropriate review. You will need to choose the reason why you are flagging the review in question and submit the request. Google may ask for further information.
Related reading: How to spot fake content in a review.
It can take five to seven days for Google to remove a fake review. This is why it is still essential to reply to the fake review to make readers are aware this is not a genuine customer. In your reply, let the customer know that you have no record of them and ask them to contact you to resolve the issue.
Why Do Some Google Reviews Disappear?
There are many reasons why Google reviews disappear. Although this can be frustrating, Google does this to protect the integrity of reviews. Google also wants to protect readers from potentially inappropriate reviews.
Some of the main reasons for Google reviews to disappear are because they are fake, spam, or there is a conflict of interest, like a staff member or someone from your location has left the review. Also, the review will disappear if it contains URLs, illegal activity, terrorist, sexually explicit content, offensive language, or derogatory remarks.
It is worth looking at Google's review policy on Prohibited and Restricted Content. It's a good idea to be aware of precisely what can be included in reviews, help educate customers, and prevent reviews from disappearing.
How to Remove a Bad Google Review
You can't remove a Google review just because you don't like the contents. This would defeat the purpose of honest, genuine feedback. So instead, the best practice is to limit the bad reviews your business receives and ensure the best customer service.
An excellent way to limit the impact of a bad review is to get many favorable reviews. This way, you reduce the effect of a bad review on your overall review profile. But, of course, you need to know how to get more Google reviews to do this.
How Starloop Helps Your Business Get More Google Reviews
Starloop is a review management platform enabling users to monitor reviews, send review invitations, and significantly increase the number of genuine reviews.
How does Starloop work? Starloop sends invitations to your customers, inviting them to leave feedback. The friendly SMS or email invitation lets them know that we plant a tree for every review. This is an excellent way to motivate your customers to leave a review. After all, you show that you're a company that cares for the environment.
It takes just a few minutes to choose from one of Starloop's three low-cost pricing plans. Then, it takes a few minutes to set up your Starloop account. Once logged in, you can monitor online reviews on Google and Facebook from the dashboard.
You receive a notification when your business receives a new review. This lets you see the customer's details, star rating, and feedback. The dashboard also offers email support, reputation monitoring, and review reporting.
By using Starloop, you can increase the number of reviews your business receives while saving vast amounts of time and money that you can use more effectively elsewhere.