Improving local SEO rankings is a way for businesses to cope with its ups and downs. With the recent health crisis, firms across the globe are suffering due to uncertain times. As more and more people shop online, working to boost rankings for local searches is even more critical.
There are many ways to use digital technology to strengthen your online presence. The more exposure you have online, the more customers you'll attract. The good news is that, even if you don't have a tech-savvy mind, you can still do a lot to boost your local SEO search rankings.
Let's take a look at eight things you can do to strengthen your SEO Rankings with what you already have available.
8 Simple Things You Can Do to Improve Local SEO Rankings
1. Create a list of long-tail keywords
Keywords are the basis for the content on your website. Keywords are a few specific words or phrases that relate to your product or service. However, one or two words in a few articles aren't going to attract a ton of new customers. So, to improve your local SEO search results, you need to come up with long-tail keywords.
Here's an example. Imagine you own a bakery, and you want to attract new customers to your store. But how many results come up if you do a Google search for a bakery? Long-tail keywords are more specific phrases. Here are a few examples, "gluten-free bakery with cupcakes," "bakery in [name of your city and area]," or "bakery serving fresh bread before 8 am." These keywords may get less traffic, but more people use long-tail keywords for online searches. And, these are your paying customers.
Try to come up with a list of long-tail keywords specific to your business. Take into account unique aspects of your business and what sets your business apart from your competitors. When people carry out an online search, search engines will detect keywords and long-tail keywords and improve search engine rankings.
2. Keep your content fresh and informative
Google rewards websites that continually publish fresh and informative content. So, it's essential to have a schedule for posting new and original articles. You can then also incorporate the long-tail keywords in these pieces of content.
Let's take our bakery example. The bakery owner decides to write an article about the health benefits of their gluten-free cupcakes. The article goes into detail about how they rise and the difference between them and regular cupcakes. The content is informative, full of accurate information. Google picks up on this information and starts rewarding your efforts with better search results.
There's also another reason for publishing regular content that is packed with useful information. Others may link to your website from their own articles, creating what is called an inbound link. Inbound links are brilliant because they bring more traffic to your site.
Make sure your articles are relevant to your product or service, that the information is well researched, and is entirely correct. Also, there should be no spelling or grammar mistakes if you want others to view you as an expert in your field.
3. Assign a content team
Whether it's one person or a team of ten, create a strategy for publishing content on your website. If you have some staff who have time on their hands—use them. If not, considering getting a freelance writer to come up with regular content.
The content you publish on your website may need updating depending on seasons, special holidays, and your new products. Your goal should be to create one new piece of content each week. The articles should fit with what is currently happening and relevant at the time. Your new team should also come up with a list of potential SEO-rich topics that you can use for future articles.
4. Increase the number of reviews you get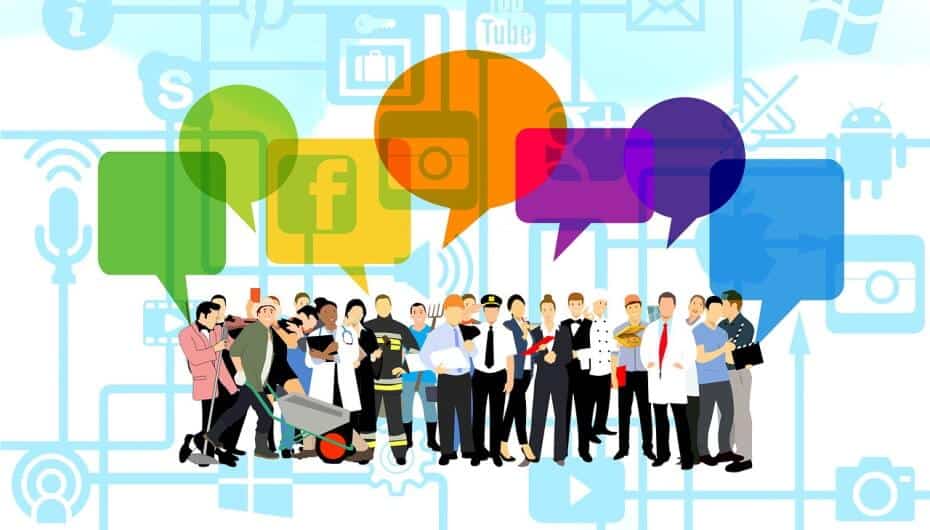 Getting reviews is a vital way to boost your local SEO rankings. Reviews are a great way to show the world what your happy customers are saying about you. When it comes to local searches, Google picks up on these reviews, and you'll see your rankings improve.
How can you get more reviews? One way is to reach out to your network of local businesses that you have regular dealings with. For example, in the bakery example, the business probably has contact with a delivery company, local egg farmer, or other suppliers. Invite these firms to write reviews and testimonies and publish them on your website.
What about your customers? Invite each customer to leave a review on your Google business profile, Facebook, or social media.
Related reading: How to get more reviews without any effort.
5. Start an email newsletter
Email newsletters can be fun, update customers on what your company is doing, and offer promotions. They are an excellent way to engage customers and increase your search traffic on a long-term basis. Email newsletters are a vital tool if you are in a field that has a lot of competition.
The great thing about email newsletters is that you can use the content you already publish on your website. Similarly to articles and blogs, it's more about your way with words than your ability to dominate technology.
6. Check your photos
For your website to rank high in local SEO results, you need to have plenty of photos on your page. There are several ways to use pictures to strengthen your online presence. Here are some ways to optimize your website images so that they boost your SEO:
Make sure that images are not too large as they can slow down your site speed
Use relevant 'Alt tags' with each photo and make sure they include a long-tail keyword
Add captions to every image, using a relevant keyword
7. Optimize your Google My Business profile
Google My Business (GMB) is one of the best tools for companies that depend on local searches. But more importantly, GMB is vital for traditional 'bricks and mortar' establishments. Your Google My Business profile contains your contact information, a Google map to easily find you, opening hours, services, and more. But for this, you must sign up and complete your Google business profile with everything possible, including photos. And—remember to keep it updated.
GMB also has a range of tools that will help you monitor, share, and generate new reviews. As reviews will also mention keywords and phrases relevant to your business, this will also boost your SEO rankings. It's extremely user friendly and doesn't require any expertise.
Related reading: How to optimize Google My Business to get more customers.
8. Create a Google Knowledge Panel
When you carry out a Google search, you will often see a panel on the right-hand side with photos, information, and links. This is a Google Knowledge Panel, and it provides many benefits such as a professional image and brand reputation, increased organic discovery on Google, and improved SEO.
You will need to create a Google Brand Account and add as much information as possible, especially links to social media accounts and your website. Once you have finished, you can submit your site to Google search console and then get verified.
Improving Your Local SEO Rankings: In Conclusion
In a few easy steps, you can do much to boost the online visibility for your business. Publishing local content, getting reviews, and using Google My Business are the best ways to improve SEO for local search results.
If you're interested in knowing how to get more Google reviews and boost your local SEO even more, please contact a member of the Starloop team. Our review management software can help your business beat the local competition and help you increase revenue.