Receiving reviews that you don't like can damage your online reputation. While the odd negative review won't hurt your reputation, too many can have devastating consequences on your brand image and revenue. Can you delete poor reviews you don't like? That depends on the reasons why you don't like the review content.
Are there online reviews on your business profile you don't like? Do you want to know how to delete bad reviews? If so, this article helps you understand what inappropriate online reviews you can delete. You also find out what to do about Google reviews you can't remove. After all, you want to keep a favorable review profile to bolster your reputation.
How to Remove Bad Reviews
To remove a bad review, you must sign in to your account on the review platform. Find the review in question and then select it. To delete the offending review, click on the More option or the three-dot menu. From here, flag the review to begin the review removal process.
Is It Possible to Delete a Google Review from your Business Profile?
You can request a review removal if you feel the review on Google is unjustified. However, you must be clear about why you request the review removal. There must be evidence of legitimate wrongdoing to successfully remove a bad review—fake content, illegal content, or other policy violations.
However, it's important to remember—you can't choose to remove the business review. Ultimately, the decision is down to Google.
Google already has sophisticated algorithms in place to detect reviews that are not permitted. That being said, considering the importance of your Google reviews and the negative implications, there are some incidents where you should try to have the review removed.
Related reading: Step-by-step guide to delete a fake Google review.
Can You Remove Google Reviews You Don't Like?
There will be reviews you don't like that can be removed and others that you can't. Business owners must be familiar with Google's Review Removal Policy before flagging a review.
Reviews that most business owners want to delete can be divided into the following categories:
Fake reviews that have malicious intent
Spammy reviews that are obviously not real
Unhappy customers who leave negative feedback
Genuine reviews, but they are 1-star or 2-star reviews
From the above list, you can remove some reviews but not others.
Google reviews you don't like that can be removed
You can flag a review for removal from your Google Business profile that violates Google's review policies. This policy includes:
The promotion of illegal or restricted goods such as illicit and prescription drugs, alcohol, products from endangered animals, guns, and adult services.
Links and contact information to restricted and prohibited goods or services.
Sexually explicit reviews and reviews promoting the exploitation of children. These are also reported to the appropriate authorities.
Reviews that mention or promote acts of terrorism.
Offensive content that includes obscene language or gestures.
Bullying, harassment, or discrimination of any kind, such as derogatory content, comments that go against ethical or religious beliefs, age, sexual preference, or disabilities.
Off-topic content like those who go off on personal rants or anything unrelated to the product or service.
Conflicts of interest, so you cannot review your own business, nor can your employees, ex-employees, or anyone who manages your Google My Business account.
Spam or false reviews, including duplicate reviews and reviews that may have been paid for or incentivized.
Google reviews you don't like that you can't remove
Occasionally, you will receive a customer review that you don't like because the customer leaves negative feedback. What they said was maybe true, but they have shared their bad experience. And this hurts your reputation. Unfortunately, you can't remove this type of review.
Of course, negative reviews can make you feel angry, but this is not a valid reason to have them removed. Google will not get involved when businesses and customers disagree about facts.
The whole point of Google reviews is to present open and honest opinions about a business. Suppose a company cherry-picks the reviews they want others to see. In that case, potential customers can no longer trust the validity of Google reviews.
You can't remove a negative review from a real customer. Instead, it is crucial to learn how to turn the negatives into positives.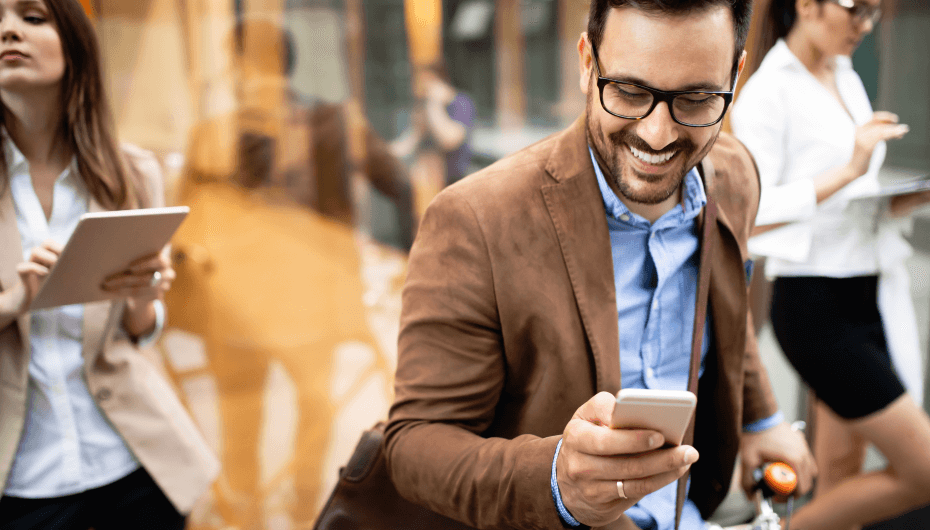 How to Turn Negative Reviews into Positive Reviews
A small handful of negative reviews are good for your business. No business is perfect, and consumers are expecting some faults. A review profile that has 100% 5-star reviews is too good to be true. Instead of fearing negative reviews, it's more productive to learn how to turn a negative into a positive.
Did you know that it's best for your average star rating to be below five stars? Research shows that 4.0-4.7 review ratings are the perfect score that builds trust and confidence in potential customers.
If you want to turn negative reviews into positive ones, you have to master how to reply to them. A well-thought-out response isn't just for the angry customer—it is also for other readers who are potential customers.
Make sure your response includes the following key points:
Address customers by their name when possible; this provides a personal touch.
Thank them for sharing their experience; they have taken the time to provide valuable insights.
A genuine apology for the poor customer experience is often enough to calm the customer down and take responsibility.
Offer a solution, such as a refund, discount, or replacement. This action can help them to return so they can enjoy a positive experience the next time.
Leave contact details so that the customer can take the conversation offline.
The next step is to follow up with the customer to ensure that the problem has been resolved and that they are now happy. At this point, you can take the opportunity to ask if they will update their review to reflect their latest experience. Getting more positive feedback only boosts your company's reputation.
Related reading: How to respond to every type of review.
Pay close attention to the negative comments that customers are saying. These provide valuable insights you can leverage to your advantage.
Suppose various customers are making the same complaint, and they are right. In that case, you can take this information and make improvements. Incorporate the improvements into your marketing campaign. Tell potential clients how you listen to customer feedback. This will reduce the number of negative reviews and encourage more positive ones.
What if you notice that many customers leave complaints but because they misunderstand the product information? In that case, you can create a FAQ section to clear up the misunderstandings.
Why Getting More Reviews Boosts Your Credibility
There are numerous reasons why you need more reviews. Online reviews with outdated content don't hold as much relevance as new reviews. Therefore, you must get a steady stream of new reviews. The more reviews you have, the more likely it is that new customers will also leave a review. In terms of your credibility, a higher volume of reviews puts you ahead of your competition, increasing visibility.
One of the best ways to strengthen your online presence is to have a system for customer review management.
There are lengthy steps you can take to start getting more reviews. However, asking customers for reviews, responding to reviews, and flagging fraudulent reviews is time-consuming.
How can you get the types of reviews that boost your reputation?
One excellent solution is to use review management software like Starloop. Starloop is a simple solution that helps businesses like yours get more reviews. Happy customers are willing to share their positive experiences with others. Their positive feedback can have a significant impact on your online reputation.
Starloop helps you manage your Google and Facebook reviews from one user-friendly dashboard. The friendly automated review invitations are sent via SMS or email. This way, you ensure that every customer has the chance to leave a review while saving you time. All customers have to do is click on the link to leave a review, making it quick and easy.
Starloop is a cost-effective way to get more reviews. You can send unlimited review invitations for just $197 a month, whether you have one location or ten. What's better than the value for money is Starloop's proven track record of helping its members triple the number of reviews they receive.
Starloop stands out from other customer review management solutions. For every review your business receives, Starloop plants a tree for free. This eliminates the need for meaningless incentives—customers are motivated to help the environment. Starloop boosts both your online reputation and your credibility with more reviews and fast.