You should always flag a Google review if someone leaves a message with malicious intent. However, it's unnecessary to flag every negative review, even if you don't like the feedback. In fact, a few negative reviews among a load of positive reviews can have a tremendous impact on your brand reputation.
It's perfectly normal to receive the odd negative review along with the positive ones. Mistakes can happen, and it's not possible to please everyone. Of course, some people leave bad reviews because they are having an off day and want to vent their frustration on someone. But should you always flag negative reviews on Google that you don't like?
This article answers your questions on how to flag a Google review and when you should do it.
When You Must Flag Google Reviews
You may have questions about when to flag negative reviews. However, there is never a question about what to do if someone leaves a fake review. You should always flag fake reviews.
Flagging a review alerts Google that they must assess the content and decide if they will delete the bogus content. And, just as you respond to positive and negative reviews, it's vital to know how to respond to fake reviews, even if Google removes them eventually.
Should You Flag Negative Reviews?
What about negative reviews—should you flag them? On the one hand, you may not want potential customers reading anything bad about your company. On the other hand, you can't delete negative reviews, even if you decide to flag them. But you don't have to worry about that because you can leverage the impact of negative reviews to your advantage.
Negative reviews are an invaluable tool for receiving feedback that you wouldn't have otherwise got. You can learn how to improve your product and service or discover new ideas that customers would like to see. More to the point, this feedback is honest—not someone telling you what you want to hear.
Of course, you may not always agree with your negative reviews—but this isn't a reason to flag them. Google won't take down a review because somebody has criticized your business, regardless of how hurtful it may feel. The whole point of Google reviews is for people to get a complete view of a company to help with the purchasing decision. Removing reviews gives people the wrong impression of a business.
The truth is that negative reviews make positive reviews more believable. This, in turn, builds trust and confidence in your business. In other words, consumers don't believe companies that only have 5-star ratings, polished feedback, and no criticism at all.
Related reading: Why you don't always need 5-star reviews.
There are ways to take advantage of negative reviews, engage customers, and enhance the customer experience. Nevertheless, not every negative review is fair, and there are certain situations when you will need to know how to flag a Google review.
How to Flag a Google Review
This section will teach you how to flag inappropriate reviews, photos and videos, or even questions. Of course, it's essential to know the process for flagging bad reviews. But you also need to know how to flag reviews from your desktop or mobile device. This way, you can react promptly to any content that needs reporting.
Flag a Google Review from your GMB account
Desktop: You can use your computer or mobile to open your Google My Business (GMB) account. From your desktop, open your account and click "Manage location" to choose a specific location or all. In the menu, click reviews and scroll down to find the review you wish to flag. Tap the three vertical dots followed by "Flag as inappropriate."
Mobile: From your smartphone, open your account and open the menu tab (three vertical lines) and select "Reviews." Find the reviews, and then again, tap the three vertical dots to flag the review.
How to Flag a Google Review from Google Maps
Once you are in Google Maps, search for your business by either the name or address. Choose your business and then find the "Review Summary" from the left-hand panel. You will see your star rating and average star rating. Below the average star rating, you have your total number of reviews. Click on your reviews and scroll through to find the one you want to flag. Click the three vertical dots and the flag icon. A new window will open to complete the information, and finally, you can submit it.
Flag a Photo or Video
If you feel that a photo or video is inappropriate, you can flag this, and Google will consider removing it. The process for both mobile and desktops starts in Google Maps.
Desktop: Find your business on Google Maps. In the left-hand panel, videos and photos that customers have posted will appear. You can scroll through them until you find the inappropriate one. The three vertical dots are in the top left corner; click here to select "Report a problem." Some operating systems will have a flag icon in the top right corner. Either option will open a window to give more information and submit.
Mobile: The only difference here is that you will need to swipe through the photos and videos instead of scrolling through them. Once you have found the image, you can click on the three vertical dots or the flag icon.
Flag Questions or Answers
Google's review policies are quite strict and cover more than just the content in reviews. You can also flag inappropriate questions and answers, and Google will consider deleting them. There are three vertical dots next to the question or answer. Open this and select either "Report question" or "Report answer."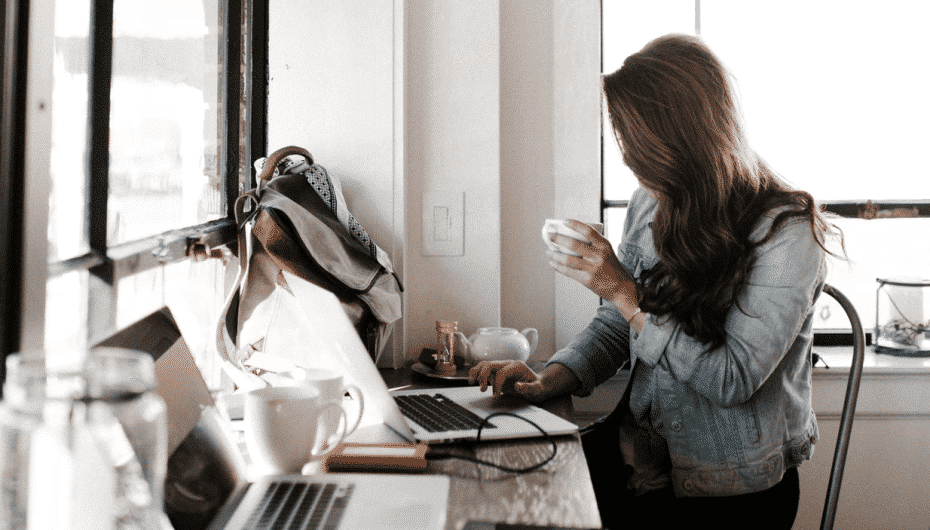 Should You Flag Google Reviews?
There is no point in flagging every review that you think is inappropriate. Google assesses each flagged review to decide if it goes against their policies. Flagging reviews that you don't like only slows down Google's ability to evaluate each flagged comment.
The algorithms that Google uses do a surprisingly good job at filtering out fake reviews and spam. But if you happen to receive a fake review, then you must flag it.
Other reasons to flag a review include the following:
Content that is not relevant or off-topic—Customers can't write about other products or services that are not related to the reviewed business. This could be a reason why your reviews aren't showing up.
Restricted content—Links, URLs, email addresses, or phone numbers for sellers of illegal goods and promotional offers (coupons, discounts) are all restricted.
Offensive content—It is illegal to include any content that is violent, sexual, abusive towards children, or that violates other people's legal rights. Obscene or hateful language or gestures should be flagged.
Content related to terrorism—Unless stated explicitly that it's for educational or artistic purposes, reviews can't contain any promotion, recruitment, or celebration of terrorism.
Hate speech—Google won't tolerate bullying of any form. This covers age, gender, race, disability, and sexual orientation.
False representation—Reviews must come from the person who has experience with the business or product. You can't write reviews for someone else just because they don't have a Google account.
Conflicts of interest—You can't review your own business and nor can employees, even if they are no longer working for you. Neither you nor employees can write reviews for competitors.
Paid for reviews—Paid for reviews are unethical and will be removed. This includes free gifts.
Customers rarely write inappropriate reviews that you need to flag. However, it's vital to know how to flag these comments because you wouldn't want your business to be associated with criminal or illegal activities. So, you should always flag reviews that are fake or are in breach of Google's review policy.
What Happens After You Flag a Google Review?
It can take a few days or even a week for Google to assess the review and decide on removing the content. As a rule, always reply to every review—even if you have flagged it. Potential customers can see how you handle the situation. Remember that online consumers are smart enough to know which reviews are genuine and which aren't.
When to Flag a Google Review — In Conclusion
You only need to flag fake reviews or reviews that are inappropriate. Don't worry if you get a few negative reviews. As long as you are getting a steady stream of new reviews, potential customers won't pay much attention to negative feedback.
Of course, you may need a new reputation management strategy to get more reviews. After all, the number of positive reviews must be more than negative ones. How can you get more positive reviews? Use review management software such as Starloop.
Starloop helps its members to triple the number of Google reviews they receive. After signing up, you will find that reviews keep coming. Getting more reviews does more than just improve your brand's reputation. With more Google reviews, you will see your online traffic increase, rankings improve in the local search results, and a boost in revenue.