Are you a small business owner who needs to see and monitor Google reviews? Regularly checking your reviews on Google My Business (GMB) is crucial for managing your online reputation. Logging in to GMB may seem easy, but you need to quickly see your reviews on Google. That is true whether you log into your Google business account on a mobile or a laptop.
Understandably, you might not have the resources to employ someone to manage your online reviews. So, managing reviews— along with numerous others—becomes another of your tasks. For this reason, it's crucial to find the fastest way to access your reviews to reply to them all promptly.
Why Your Business Needs Google Reviews
While statistics vary, some reports suggest that as much as 91% of people read online reviews. A further 84% of people trust online reviews as much as a personal recommendation. When you consider that Google is the world's most popular search engine, it becomes easy to see why Google reviews are essential.
Google reviews are an essential factor in local SEO search results. And it's not just quality that is crucial—it's also quantity. The more positive reviews you have, the higher you will appear on the Google search results page. Google reviews increase trust in your business, offer invaluable feedback, and increase sales by an average of up to 18%.
Related reading: Easy ways to get more Google reviews.
How to See Your Google Reviews from a Desktop
From desktops and laptops, you will first need to sign in to your Google My Business Account. You can do so with this link.
Here is how to see your Google reviews from a desktop:
Click on the three horizontal lines that are in the top left-hand corner.
Select All Locations. If you have various locations, you can choose a specific one.
Click on Manage Reviews.
From the list, click on the review you wish to see.
Click on View and Reply.
How to See Your Google Reviews from a Mobile Device
If you are using an Android smartphone or tablet, you will also need to open your GMB account from the app you have installed.
Here is how to see your Google reviews from a mobile device:
Click on Customers.
Open Reviews.
Choose the review you want to reply to and select Respond.
Write your message and then click send (or the arrow button).
The process for iPhones and iPads is very similar. Open the GMB app and click on Reviews followed by Manage Reviews. Then you can select the review you wish to reply to and write your message.
How to Respond to Negative Reviews
It's unlikely that you'll get excited about responding to negative reviews. But you shouldn't fear them either. Negative reviews provide you with insights that can improve your product or service. One survey showed that 45% of consumers were more likely to visit a business if they responded to negative reviews.
Here is a short guide to replying to negative reviews:
1. Don't respond immediately to a negative review
Responding immediately can lead you to say things that you may regret. You should calm down and assess what the customer has written. Remember that potential customers will be reading your reply. If your response is emotional and fueled by frustration, you risk ruining your online reputation.
Related reading: How to delete negative Google reviews.
2. Respond on Google My Business
Responding to a negative review on GMB is necessary to show readers that you are not hiding from the situation. In the first instance, you may feel more comfortable to contact the customer via email. But this doesn't give others the chance to see how you care about your customers and their experience.
3. Take responsibility for the mistake
Customers understand that mistakes happen, and they typically forgive this. What is not forgivable is when a company doesn't take responsibility for what went wrong. Never blame the customer, even if it seems that they misused the product. Also, never blame other members of your team.
4. Ask for clarity
Not every review will clearly outline the problem. For you to offer a practical solution, you need the details. Ask more questions so that you can get to the bottom of the problem. This is also a great way to start a conversation that is based on problem-solving.
5. Genuinely apologize and suggest solutions
The response to a negative review isn't complete without a solution. Offering a solution is your chance to turn a negative into a positive. A heartfelt apology is another way to show your customers that you have taken responsibility and want to improve.
6. Use your name at the end of your response
People don't want to feel like a robot has responded to their genuine complaint. Adding your name is a personal touch. Adding your title as the business owner can also make the customer feel like they are receiving VIP treatment.
7. Ask if the customer is willing to update their review
You may not solve the problem after one reply. You might have to engage in a full conversation before your customer is completely satisfied. When they are, ask if they would consider updating their review to include the positive outcome.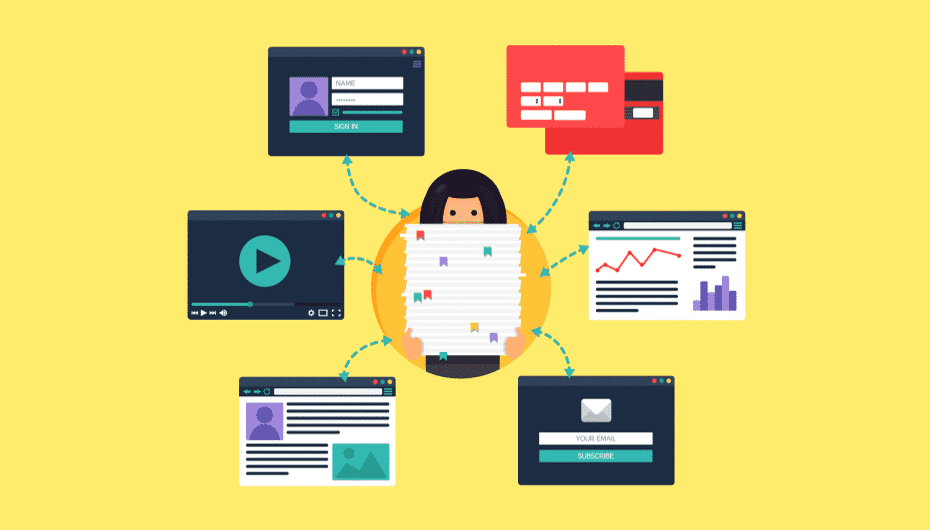 How to Respond to Positive Reviews
Responding to many positive reviews on Google is more enjoyable. But, hopefully, due to the number you receive, it may take longer. Responding to all reviews helps your SEO ranking.
Here is a short guide to replying to positive reviews:
1. Be quick to respond
Fast responses show customers that you view them as valued consumers. They also prove that you're grateful for their insights. You may even find that they are still online, and you can engage in a conversation to learn more.
2. Use the customer's name
Your response should start with their name as seen in their review. Avoid expressions like "Hey there," as it might not be suitable or appropriate for the customer type. If the customer has signed with a username, you could start with "Hello Valued Customer." In all other cases, stick to their name as this activates specific brain functions.
3. Be thankful
Only saying thank you to your negative reviews will alienate a large percentage of your customers. You also need to respond to positive reviews. When people see that you are grateful for all reviews, they will be more likely to leave their own.
4. Add value
Your responses to positive reviews should allow the customer to get even more value out of your product or service to stand out from other brands. Maybe you could share some helpful tips. Again, others will more likely leave a positive review because they want some of this added value.
5. Ask for support
Take this opportunity to ask customers if they will share their positive reviews on social media. The more positive online exposure you have, the more customers you will attract.
6. Leave on a happy note
Tell your customer that you love hearing from them and welcome any other feedback they may have. Don't forget to use your name at the end of the response for that personal touch.
How to See Your Google Reviews — In Conclusion
With constant access to our online reviews, it has never been easier to sign in to your GMB account, view, and respond to messages. You can manage online reviews at your desk, from the comfort of your sofa, or even while you are waiting in line.
You should also set up notifications for when you receive new reviews. Doing this will mean that you can respond as quickly as possible, ensuring that your online reputation is healthy and that you continue getting more reviews.
What's the easiest way to manage reviews? Many small business owners find that review management software such as Starloop quickly boost the number of reviews they get. Starloop sends automated invites to your customers to leave feedback. You then get instant notifications when you receive a review.
Starloop review system is so easy to use that it won't take up your precious time. Very quickly, you will see a constant stream of new reviews that strengthen your brand reputation and boost sales.
Contact a member of our team today to find out more.