Reviews are beneficial for many reasons. And the most significant incentive for any business to get more reviews is to increase revenue. Is your business attracting the number of customer reviews you need? If you're not getting the results you hoped for, it may be necessary to rethink your review strategy.
The good news is that getting more reviews isn't difficult. If you want to get a ton of reviews that boost your revenue, please read on. You'll find the solution to your problem in this article.
6 Ways Online Reviews Boost Revenue for Your Business
Online customer reviews can boost revenue for different businesses in various ways depending on the product and the industry. Some factors are common to all industries when it comes to getting reviews that positively impact sales.
Here are some of the top ways online reviews can boost your revenue.
1. Customers need reviews
Approximately 90 percent of potential customers read reviews. Online reviews provide social proof because they are honest reviews from authentic users who have tried a business's product or service. These customers have no reason to lie about their experiences. So, the reader has a stronger sense of trust. As much as 88 percent of people trust online reviews as much as personal recommendations.
2. Positive reviews encourage sales
A business with positive reviews can lead to customers spending around 31 percent more with a business. On the contrary, companies with 1- or 2-star reviews can expect that only 14 percent of customers make a purchase.
Generally, businesses that have a large number of quality reviews experience a higher click-through rate.
3. Displaying reviews boosts revenue further
A study on the link between the volume of consumer reviews and purchasing shows a direct link. Getting more reviews can boost conversion rates by 140 percent. Depending on the type of product, the increase can be over 300 percent. The study also showed that velocity was a vital component of reviews. Consumers pay attention to the most recent reviews and ignore reviews over six months old.
The majority of consumers look for authentic reviews when making purchasing decisions.
4. More reviews than your competitors make you more credible
Online shoppers see reviews and star ratings next to your business listing on the search results. Logically, they click first on businesses that are ranked the highest. But they also look at the number and quality of reviews. If you excel in both of these areas, the chances are that your revenue will increase.
5. Your business becomes more visible
Search engines like Google use algorithms to scan the internet for content. All online content regarding your business affects your ranking. The more positive reviews from customers your business has, the more positive content Google has access to—and in return rewards you. Your business is listed higher in search results, which ties in nicely with being more credible than your competitors. Greater visibility leads to more traffic and a boost in revenue.
6. Reviews give you a chance to listen—and improve
You probably receive some negative reviews. But don't worry, a potentially bad review has an advantage. Poor reviews can highlight things you are missing, mistakes you are unaware of, or even fresh ideas to implement. When customers see that you take this constructive feedback on board and make the necessary changes, they feel heard. Responding to negative reviews is a great way to turn happy customers into loyal, returning customers and attract new ones.
Related reading: How to remove reviews you don't like.
How to Get More Online Reviews
Before you look at how to get more customer reviews, it is essential to check that you provide the best product and customer experience possible. Revisit your current reviews and make the changes that people are suggesting. This way, you will guarantee that you start getting a ton of more positive reviews and boost your review rating.
Here are practical ways to help ensure that you can boost your reviews.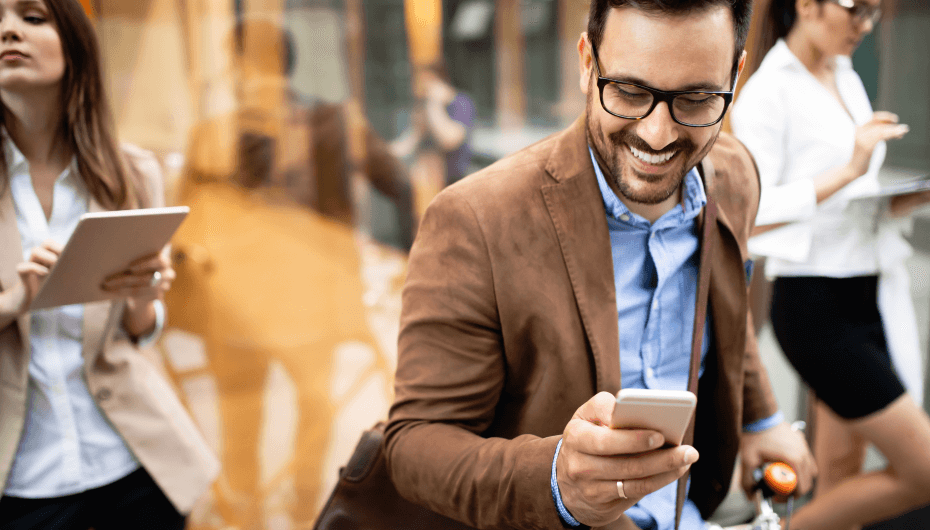 Make sure your entire team understands the importance of reviews
Get your team involved in boosting the number of reviews you get. For example, your website designer should understand the importance of displaying Google reviews on your website. Links to your Google review page should also be prominent. You may need to educate your sales team or delivery team. The customer experience must be a focal point from the first point of contact to the after-sales service.
Ask for online reviews
There's an adage: if you don't ask, you won't get. It doesn't have to be challenging to ask people to leave a review. Why not take the pressure off and invite your customer to leave feedback? Or let them know their opinions matter to your business. Asking for feedback this way is not a loaded question, and most customers will respond positively.
Studies have shown that a face-to-face request is 34 times more successful than an email. People are often more satisfied at the time of personal contact than at other stages of the sale process, so you are more likely to get a positive review.
Send review invitations to get more reviews
Email and SMS invitations allow you to keep the process simple. Even when you ask in person, people tend to forget to leave a review later. A short email or text with a link to leave a review can help to remind them. It's acceptable to send two or three reminders. However, if they don't respond after the third message, then stop sending invitations.
Pay attention to how you ask for reviews
Some businesses have a review station in their location. Customers can go straight to a dedicated area, and if there are any technical issues, they can get help. However, reviews that come from the same IP address as your business may not appear on Google.
Therefore, it is better to hand a customer a thank you note with a link or QR code and send invitations. You also want to ask customers soon after the sale or delivery rather than waiting and sending bulk invitations. Too many reviews at the same time may trigger Google's spam detectors.
Related reading: Why did my Google reviews disappear?
Keep the review process simple
Leaving a review should take no more than a couple of minutes. Any longer and happy customers may abandon the process. If they are redirected to other pages or have to put up with pop-ups, they may also stop halfway through.
Have more than just Google reviews
Your goal should be to get a ton of Google reviews. But remember that each positive review helps to boost your revenue. After Google, Facebook is one of the most popular sites for reviews. Don't forget that customers need a Gmail account to write a review on Google. Having review profiles on more than one review site gives those without Gmail a chance to be heard.
Respond to every single review
Another way to get more reviews to boost revenue is to respond to all reviews. If you only react to positive reviews, you are likely to make unhappy reviewers even more unsatisfied. You must respond to every review—good ones and negative reviews. People who see that you reply to every customer are more inclined to leave their review. They want a personalized message from you, and they want to know that you are grateful.
Related reading: How to respond to fake reviews.
How to Use Starloop Review Management Software to Get More Reviews
A well-executed review strategy takes time. Taking advantage of Starloop review management software will get you more reviews fast and in a professional way. What's more, it will save you time getting reviews.
The first benefit of Starloop is its ease of use. Within five minutes, you can set up the software and start receiving reviews. Second, automated features such as review invitations for both Google and Facebook encourage your customers to leave a review. All your reviews can be seen in one inbox to help you stay on top of them. You also receive notifications of new reviews so that you can respond as quickly as possible.
Starloop is by far the best review management software to ethically motivate customers to leave reviews. The email and SMS invitations let customers know that for every review, Starloop plants a tree. The request is not just about giving your business feedback—it's about helping the planet.
Furthermore, Starloop has one low, fixed monthly rate, regardless of the number of locations or customers you have. You can enjoy a 14-day free trial to explore all the features without being tied to lengthy contracts.