"Your brand name is only as good as your reputation." This famous quote shows the importance of protecting your online presence at all costs. What people read online about your business can make or break a sale. Reputation management is about controlling the impact of consumer opinions to weather any crisis. For protecting your greatest asset, reputation management software is invaluable.
A quick online search for "the best reputation management software" delivers thousands of results. Choosing a reputable application to manage your online reputation is challenging. For example, what makes one software solution better than another? What do you need in a solid reputation management strategy? And how much does it cost to buy reputation management software?
To help you decide what is best for your needs, this article looks at what to look for when investing in software to manage your online brand.
What is Reputation Management?
Your reputation comprises everything related to your business online. Managing your online reputation requires a strategy to influence consumers' perceptions of your product or service positively. Part of reputation management is also to build on your online brand image by managing online reviews.
Related reading: 5 reputation management mistakes to avoid at all costs.
What's the Cost of Reputation Management?
The first cost of reputation management to consider is the price of the software. Typically, the range of features affects how much you can expect to spend. But the most significant cost of reputation management is the adverse effects of a damaged reputation on your bottom line—easily thousands of dollars.
A significant part of an online reputation is the reviews that customers leave. Most small businesses find that spending $200-$300 per month on software to help manage online reviews is sufficient. Enterprise solutions and more advanced reputation management, such as protecting search ranking results and suppressing minor blogs, can be in the range of $3000+ per month. A good rule of thumb is to invest 7 to 8 percent of your gross revenue in marketing and online review management.
When considering the cost of buying a reputation management tool,  it's good to remember that it's an investment. This means that for every dollar you spend on your reputation, you should expect a return.
Unlike marketing, the return on investment for reputation management is far higher than on advertising. According to studies, four out of five consumers won't make a purchase because of negative feedback. Regardless of your industry, selling a product or service at $20 and missing out on four in every five sales is going to cost approximately $2,400 per month. Three negative articles about your business could end up costing you nearly 60 percent of your customers.
Why Online Reputation Management is Vital for a Small Business
Consumers no longer place the same value in traditional marketing. They prefer to read the honest opinions of those who have experience with a business. Did you know that 88 percent of people trust user reviews as much as personal recommendations? Also, research suggests that positive reviews can encourage 31 percent more spending. Restaurants alone can enjoy a five to nine percent increase in revenue with just an increase of one star on Yelp.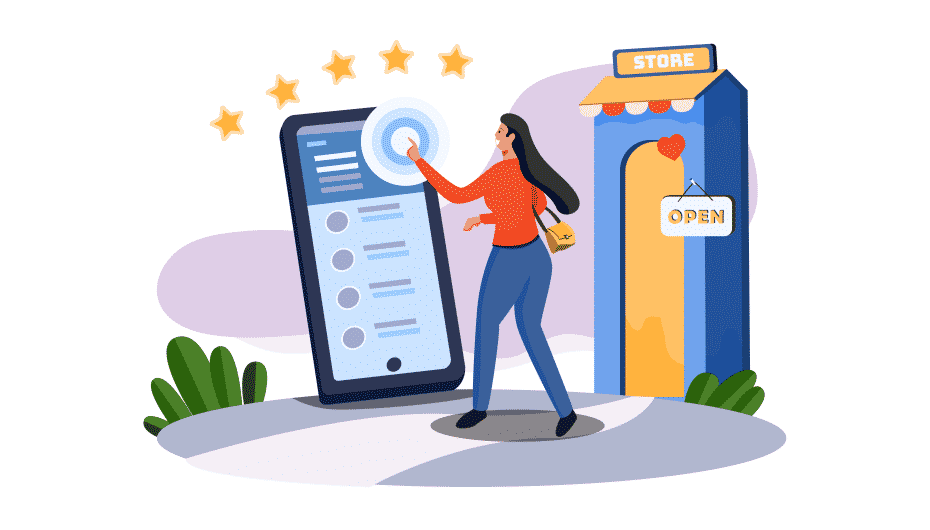 Comparison of Online Reputation Management Software Costs
We are going to look at three of the leading online reputation management software platforms. Podium, Birdeye, and Starloop have a range of features and significantly different costs.
Podium
Podium allows users to manage their online reputation as well as increase customer engagement. Customers can leave reviews on industry-specific online review sites as well as crucial sites like Google and Facebook. You can personalize review invitations and receive real-time alerts when new reviews come in.
The dashboard includes a unified inbox, reports, and marketing campaigns you created. Podium comes with video and web chat to talk to contact customers and team chat for employee collaboration. It has features such as social media monitoring and sentiment analysis.
While the cost of Podium isn't listed on the website, prices start at $399 per month per location. If you want webchat, that's an extra $100 per month. Furthermore, Podium requires users to agree to a one-year contract.
Birdeye
Birdeye is designed for those with a specific niche as there are more than 150 online review sites from 12 specific industries. You have automated features to help you get more reviews. There is also a feature to share customers' reviews to any social media platform directly from the dashboard.
For customer engagement, you have web and video chat as well as mass texting. Birdeye is a solution some companies use to boost SEO by auto-syncing business listings across 50 major sites, including Google and even the Internet Chamber of Commerce.
The cost of the Birdeye standard package is $299, and the professional plan is $399 per month, per location. If you want to create surveys and generate referrals, you will have to pay extra for the customized payment plan.
Starloop
Starloop is recognized as one of the most straightforward online review management software solutions out there. There is no need for any tutorials, and you are ready to go in just a few minutes. The Starloop dashboard is simple to navigate and lets you view all your online reviews.
One of the best Starloop features is its review generation incentives. The platform allows you to send automated review invitations and receive notifications on new reviews. This way, you can get more real customer reviews and avoid the temptation to buy fake reviews. Happy customers who have a positive experience will be pleased to leave positive comments on review platforms.
Monitoring reviews is also invaluable to help manage negative customer feedback, respond to negative comments, and improve your reputation.
Starloop stands out from the competition because of the unique incentives it offers your customers to leave a review. Unlike Podium and Birdeye, Starloop takes a proactive approach to encourage more reviews. For every user review you receive, Starloop plants a tree.
While it has limited features, the pricing structure is very appealing. Starloop costs just $197 per month regardless of how many locations or customers you have. It's also risk-free as you have a 14-day free trial and no lengthy contracts.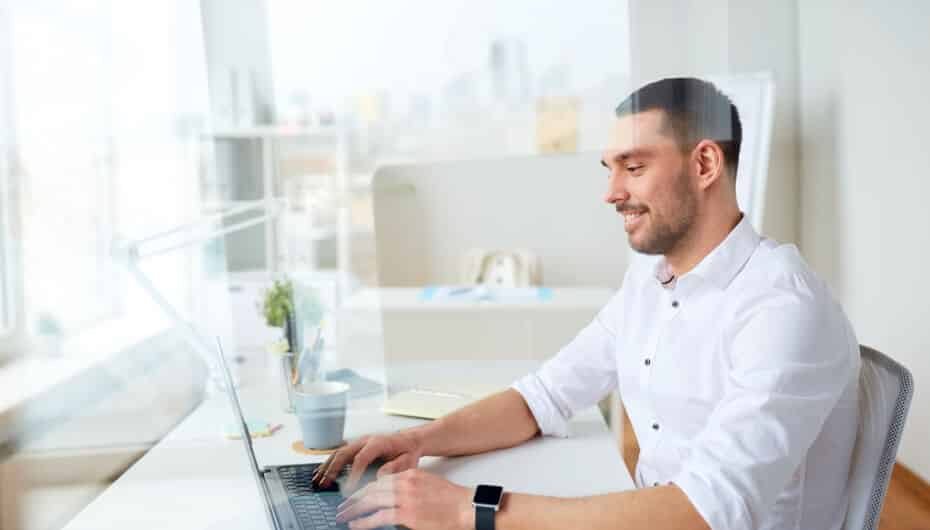 Affordable Options for Online Reputation Management
Suppose you are concerned that the cost of online reputation management is too much for your business. In that case, there is one affordable option to consider. The Do-It-Yourself option.
How to manage your online business reputation for free
The first place to start when managing your business reputation is with Google—this is the most popular search engine globally. You will need a Google My Business (GMB) account, and it's worth downloading the app too.
Complete your business listing profile with as many details as possible, including the map, to ensure people can find you. Remember that unverified businesses cannot receive reviews.
It's also worthwhile setting up Google alerts for your business name to monitor what people are saying about you online.
Once your GMB account is ready, it's time to start asking for reviews. You can do this in person. You can also send email and SMS review invitations. To save time, you might be tempted to do this in bulk. However, an unusual number of reviews at once may also trigger the spam detectors.
Related reading: Incredible tips to manage your online reputation.
To encourage more Google reviews, you can't offer incentives, whether that's free gifts or money off. This type of practice is frowned upon by Google and will likely lead to the review being removed.
According to Google, one of the best ways to get more reviews is by responding to all reviews. Personally replying to all reviews motivates others to write their opinion on their experience. It also shows you care about what your genuine customers have to say.
Responding to positive reviews is simple. But it is equally important to respond to every negative review to address customer concerns as these can damage your reputation.
Related reading: How to respond to negative reviews.
To respond to a bad review, you must remain calm, apologize, accept the responsibility, and offer a solution. Some of your negative reviews might be fake. In this case, you must go through the process of flagging the review (from your GMB account) so that Google can consider removing it.
Is It Worth Managing Your Own Business Reputation?
The choice to manage your own online reputation will depend on your circumstances. Here is a quick summary of what you should consider:
Cost: It's free.You can manage your own reputation without charge.
Time-saving: On the downside, it takes a lot of time to send requests and answer all reviews.
Ease of use: Once you have mastered GMB, asking for reviews and replying to customers' comments is simple.
Effectiveness: Not effective. Reputation management must be consistent—tricky if you manage it yourself.
The overall recommendation of managing a reputation for free:
Managing your own reputation is excellent if you are a new business and don't yet have the finances to invest in software. It is also vital for business owners to learn how to manage their online brand image. That being said, as soon as your gross revenue starts to build up, investing in reputation management software is not only effective and time-saving but also professional and sensible.
Use Trusted Online Review Management Software
As cost is one of the main concerns when choosing a reputation management platform, Starloop is the logical choice. You can't compare a flat fee of $197 a month compared with double, triple, or even more money.
The first significant feature where the Starloop review management platform beats the competition is its "plant a tree for every review" policy. As online review sites don't allow incentivizing reviews, planting a tree is the perfect way to get more genuine reviews. There is a real motivation for customers to click on the SMS or email to leave their review—they are helping the environment. Planting a tree for every review also adds to your positive reputation because potential customers can see that you are doing your part as a business owner.
Related reading: How to get more authentic reviews.
Review monitoring of new Google and Facebook reviews lets you manage client reviews effectively. You log into the Starloop app when you receive review alerts. There you can see all your reviews, star rating, and the customer's details on one user-friendly dashboard. As soon as you get a notification, you can respond quickly to your review.
You can explore all the features, and the coming soon features like widgets and APIs in the 14-day free trial.
The overall recommendation of using Starloop for reputation management:
Cost: One of the most cost-effective review management solutions.
Time-saving: Significantly reduces the time spent on reputation management with automated processes and control of all reviews in one place.
Ease of Use: Simple and easy to use, no experience or training necessary.
Effectiveness: Fast, tangible results with a guarantee to triple the number of reviews you receive.
The Cost of Reputation Management Software — In Conclusion
Today, every savvy consumer turns to the internet to read business reviews before making a purchasing decision. Managing your own reputation is an option. But realistically, only for a short period. Before things start to spiral out of control or you get more reviews than you can manage, think about the benefits of investing in reputation management software.