Your reputation is your greatest asset. So, it's worth protecting your online reputation at all costs. Any business owner who thinks that they can't afford reputation management risks paying a heavy price. Your reputation can take years to develop. However, in a few moments, you could suffer the cost of a damaged reputation.
Reputation management has been around since the first days of commerce. Businesses recognized the value of building a strong brand. Because of that, companies are willing to invest in building and protecting their reputation. In times gone by, building a reputation was either by advertising or word of mouth. However, with the internet, any business—large or small—can invest in reputation management for a relatively small cost.
What Is Reputation Management?
Reputation management is a strategy to monitor, influence, build, and manage how others view a business. A plan to manage online reputation should try to affect what people are saying about your brand. Today, a significant part of reputation management is through online reviews. When you consider that over 90 percent of people read online reviews, the cost of not managing your reputation can be the difference between success and failure.
By listening to what customers say and responding to them, you can improve the customer experience. And better customer experience always leads to more sales. Reputation management begins at the first point of contact—whether a customer is walking into your store or visiting your website. It is only complete once you have responded to their review and taken the necessary follow up action.
The Cost of Reputation Management
Online review management software isn't a cost—it's an investment. But this isn't the cost we are referring to. Online reviews add value to your reputation and brand—the positive reviews and even the not so positive ones.
How you handle negative reviews can say a lot about your dedication to your customers. Responding to all reviews in the right way can influence and encourage the reader to engage with your business. A smart reputation management strategy includes turning your negative reviews into positive ones.
The number of positive reviews is also essential. The more reviews you have, the higher up on the search rankings your business will appear. More visibility online leads to more traffic to your site.
Finally, your business must receive a steady stream of new reviews, making reputation management a continuous business process. One study found that 85 percent of customers think that reviews over three months old are irrelevant.
The Cost of Not Managing Your Online Reputation
The cost of not managing your reputation can be damaging to your brand. Sales will drop as readers skip past your company and move on to your competition. If the problem continues, your competitors will gain more market share, and you run the risk of not surviving.
Here's an example of how a damaged reputation can cost a business a lot of money on lost sales. In 2016, there were news reports of "exploding" Samsung Galaxy Note 7 phones. It wasn't very likely that the smartphone would explode. However, after rumors began spreading on social media, sales started to sour for Apple. According to some news reports, Apple's shares increased by at least ten percent in value.
Here are other areas where your reputation can affect your business and its profitability:
Shareholders and investors will look at your reputation when looking at your financial performance. If your reputation isn't good, you may struggle to gain funding.
When people are talking about your company as one leading in innovation, you are more likely to stand out from your rivals.
Without a top-quality product or service, reviews will only highlight flaws
Customers and stakeholders want to see that you are an ethical company whose values instill trust.
In today's world, those companies that are actively working towards a better environment have a stronger, more positive reputation.
Your reputation will take a severe hit if your company isn't complying with the latest security and data protection regulations.
A company also needs to manage their employer reputation and what employees are saying about them. If not, they may struggle when it comes to recruitment.
How to Manage Your Reputation—Get More Online Reviews
Reputation management doesn't have to be complicated. As long as you have an excellent strategy in place, managing your online reviews and reputation can quickly become part of your business routine. One of the best and most cost-effective ways to manage your reputation is by getting more online reviews.
7 Ways to Create your Reputation Management Strategy
1. Encourage your customers to leave reviews
Take a pro-active approach to ask your customers to leave a review. To do this, you don't need to resort to gimmicks or unethical incentives, as this is not permitted on review sites. All you need to do is remind your customers that their opinions and feedback are valuable. Show them how to leave reviews and make the process as quick and easy as possible. Create review links, a "Review Us button" on your website, or even create a Google QR code.
Related reading: How to ask for a positive review.
2. Take advantage of the most popular review sites
Google is the most visited website globally, with 62.19 billion visits in 2019, and it is the most popular search engine in. the world. Facebook has 2.7 billion monthly active users. Your business must have an online presence with these sites as well as others such as Yelp and Better Business Bureau. You can also look for industry-specific review sites.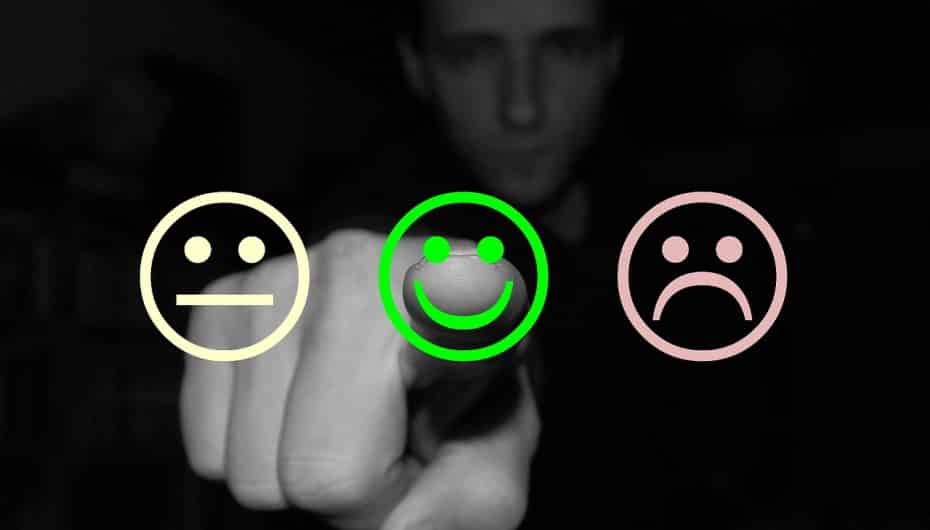 3. Increase your chances of positive reviews to manage your reputation
It goes without saying that your customer service has to be outstanding and you must deal with issues as soon as possible. It's also a good idea to keep our reviews personal by including names. This makes customers feel special and not as if they are just the recipient of another automated message.
4. Respond to every review
You can't pick and choose the reviews you respond to, as this will offend those who don't get a reply. Studies show that 52 percent of customers expect a response. Not responding can actually harm your reputation.
When responding to negative reviews, it is essential that you thank them for their feedback and take responsibility for any mistakes, and apologize. Provide your unhappy customers with contact details so you can take the conversation offline.
Related reading: How to respond to fake Google reviews.
5. Be the master of Google
Google search results come up with your website, knowledge panel, Wikipedia, maps, Twitter cards, and news stories. So, it's vital to make sure all of these tools are complete, positive, and relevant. This increases your chances of getting a first-page spot on Google search results.
6. Post new content to strengthen your reputation
Posting new content helps boost keywords that search engine algorithms use to rank companies. Not only this, but new blog posts and social media posts will help to keep your company fresh in the minds of your online audience. You can also post informative content that helps establish your authority in your industry.
7. Use online reputation management software
Online reputation management software saves time while effectively monitoring and managing your reviews. These solutions can unify your review sites into one inbox and allow you to respond from one site. Review notifications help you to respond to all reviews as quickly as possible. You can take advantage of automated review invitations and review reminders to maximize the number of reviews you receive.
Related reading: How to choose the best Google review tool.
Certain review management solutions offer sentiment analysis, and others can help boost search engine ranking positions. However, you can end up paying for services that you don't need.
A better option is to use Starloop for online reputation management. Starloop software sends out invitations for your customers to leave reviews. Starloop members say that this approach has helped to triple the number of online reviews they receive.
Another way that Starloop can help you get more Google reviews is by ethical incentives. Starloop plants a tree for every review you receive. This incentive encourages your customers to leave feedback. It also helps establish your reputation as a business that cares about customers and the environment.
Because your reputation is your greatest asset, you must manage it at all costs. So, the question is this: can you afford not to get more reviews to strengthen your online reputation?