The way you respond to Google online reviews can have a great impact on your business. Both negative and positive reviews can affect your online reputation. Responding in a positive and friendly manner helps your customers see you are interested in them. Even an appropriate response to a negative review can turn a bad review into a positive one. 
Some business owners really struggle to get online reviews and don't know how to reply. Other businesses that see an increase in online reviews become complacent with replying. They may think that just getting a lot of customer feedback is enough to manage their online reputation. However, there are many reasons to reply to any kind of online Google or Facebook review. 
Did you know that how you reply to positive and negative reviews is just as important as replying?
In this article, you will find out how to respond to online feedback. First, why should you respond to online reviews in the first place?
Why Respond to Online Reviews
The majority of your clients and potential customers use Google to search for information on local businesses. With Google being the most popular search engine, it is essential to have a good online presence. 
One study showed that having a listing on Google My Business results in increased revenue. The study also found that having more reviews than average resulted in better online performance. When it came to responding to reviews, researchers found that businesses that respond to online reviews perform better than those who don't. The reason is that customers viewed responses as a positive indicator of better service.
The study also found that a staggering 75% of business owners never respond to an online review. 
It is clear that increasing the number of online reviews and responding to them will have a positive impact on your business success. 
Read this article to find out why you should never buy online reviews. 
How to Respond to Positive Reviews

Many business owners make the mistake of thinking that there is no need to respond to positive reviews. However, Google plainly states that "replying to reviews can help build your customers' trust." So, replying to any kind of review is an important factor in local SEO. 
This means that replying to an online review left by a happy customer will set you apart from the competition. After all, the majority of your local competitors are probably ignoring their online reviews.
How should you respond to positive reviews? The obvious answer is to thank them for taking their time to leave feedback. People have busy lives and leaving positive reviews are rarely on someone's list of priorities. Leave your response to their review as soon as possible to increase its impact. 
At the end of the article, you will find out about an automated solution to boost the number of real online reviews you receive. 
Why not set yourself apart from your competitors and go one step further when replying to a positive review on Google or Facebook? 
When a reviewer leaves a detailed positive review, personalize your response as much as possible. You can include some specific details about their experience. Also, use their name to really make it personal. 
Because so few small businesses reply to reviews, you can quickly set yourself apart from the competition.
How to Respond to Negative Reviews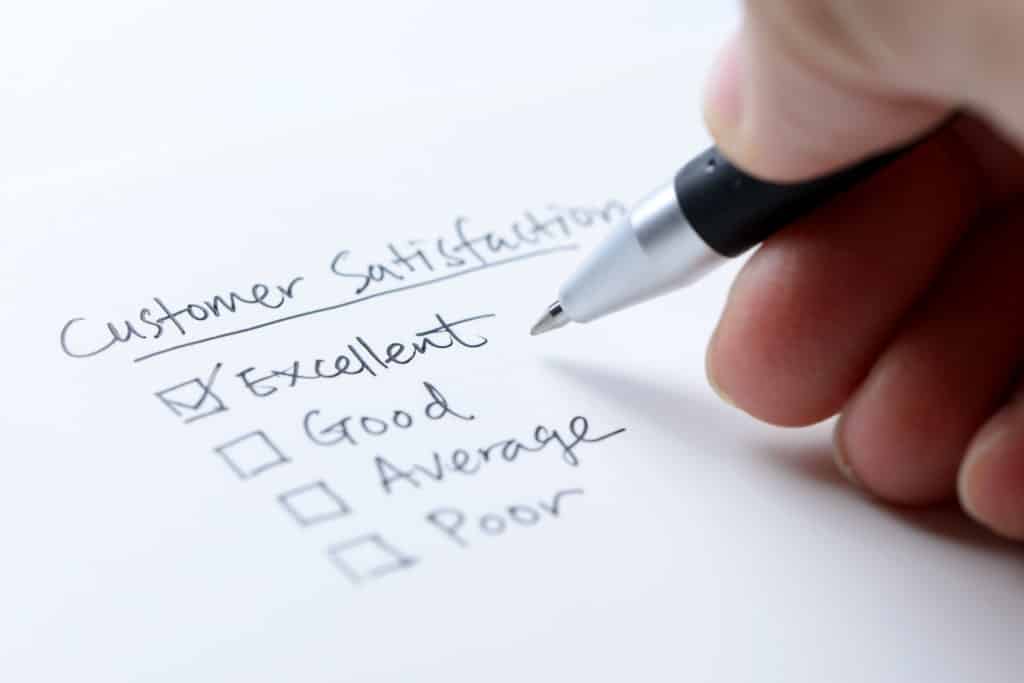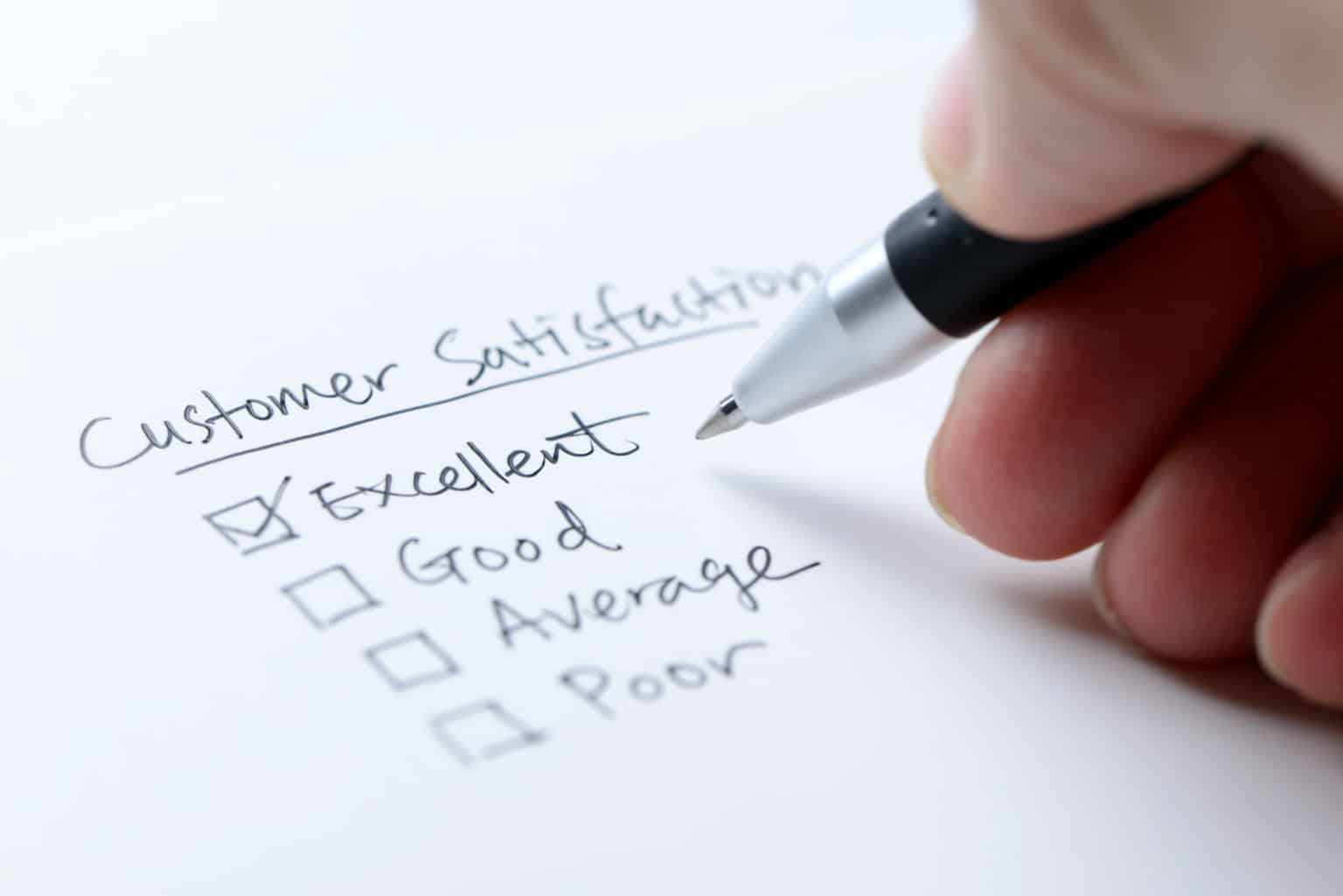 The most challenging aspect when it comes to responding to reviews is when customers express their dissatisfaction. Even though you try to provide the best services in your local area, it is impossible to please everyone. 
Maybe the poor experience was because you or your customer were having an "off day." Or, you may have to deal with fake Google reviews. 
When it comes to negative reviews, the worst thing you can do is ignore them or criticize the customer. A study carried out by Cornell University found that responding to negative reviews online helps consumers to have a positive view of the business. 
So, how can you prevent negative reviews from damaging your reputation? Here are a few ways to help turn a bad review into a positive one. 
1. Acknowledge the issue
Even if you don't think the customer is right, it is important to acknowledge their concerns. Just as when replying to positive reviews, you should thank them for their time in leaving feedback. There is no point in arguing with a customer online to try and win an argument. Even Google recommends keeping all reviews "useful, readable, and courteous."
2. Apologize
Apologizing that your customer's experience didn't meet their expectations is a step towards winning your customer back. This also shows your wider audience that you care about your customers. Always, keep comments brief and to the point. 
3. Offer an explanation or a solution
In some cases, addressing the situation properly calls for an explanation. For example, there could have been factors out of your control that caused the issue. Or, there may be other circumstances why the level of service didn't meet expectations. 
You should mention what happened and what you have done to rectify the situation. It may be possible to offer the customer to contact you directly. You could offer a refund or some incentive to re-engage with your business. This also helps to take the issue offline and prevent lengthy discussions on your review page.  
If the matter gets resolved with the customer, you could politely ask if they would consider editing their original review. 
4. Analyze your business practices
If you receive a number of genuine negative reviews, it is probably a good idea to see if there is room for improvement. There could be genuine concerns that customers have. Responding in the appropriate manner and rectifying the causes will only help to improve your business performance. 
In Conclusion
Consumers tend to only leave reviews when feeling disgruntled. This fact emphasizes the reason why you should look for solutions to increase your online reviews. 
Increasing positive reviews will offset a few negative reviews that are scattered among them. Responding to all types of reviews, whether they are positive or negative, will have the best impact on managing your online reputation. 
Of course, it is challenging for any small business owner to manage online reviews. You probably already have enough to do to keep your business operating in a competitive market. The Starloop solution to getting online reviews can help you increase the number of reviews and also respond to them. 
Contact our team to find out how Starloop can help you get more real reviews on Google and Facebook.