You have probably seen the statistics as to why Google Reviews are necessary. Studies show that 68 percent of consumers make purchasing decisions after reading between one and six online reviews. Without reviews, your business is missing out on the vast potential of getting new customers. Not only this, if you have less than a 3- or 4-star rating, your business runs the risk of dropping off Google's radar.
Before considering subscribing to an ideal Google review tool online, let's look further at why you need these reviews.
Why Reviews are Necessary
Google search results rank businesses in local search results depending on their algorithms. One vital component is the number of good reviews you continually receive. In many cases, more Google reviews equate to a higher rank in local search results. This is because Google wants to reward those companies that provide a fantastic product or service. So Google makes them more visible.
Think about it: when was the last time you clicked on the second page results?
Having online reviews allows readers to trust your business. Google and other review sites have strict policies in place to ensure that only legitimate reviews are left. By reading reviews, the reader has an honest report of what they are hoping to buy.
Increased visibility and social proof lead to your site receiving more traffic—and ultimately, more sales. More sales encourage more reviews, and so the cycle goes on.
Benefits of Subscribing to a Google Review Tool
When you decide to use a Google review tool, you are taking control of your online reputation. Google review tools allow you to keep track of new reviews coming in so that you can reply to them as soon as possible. The way you respond to all of your reviews shows readers how you care about the customer experience.
Related reading: How to respond to and remove fake google reviews.
Reviews also provide you with feedback that you may not get otherwise. You can turn negative reviews into positive ones when you listen to what's being said and make the necessary changes.
By engaging with all of your customers, you can boost your online reputation—another excellent way to increase your sales. Google review tools simplify this process and save you time.
Different Google review tools have their own benefits. One of the most straightforward review management tools to use is Starloop. For every review that your company receives, Starloop plants a tree. This method has proved to be a significant incentive for customers to leave reviews. Your customers see that you care about more than just profits and are motivated to leave reviews as they also help to care for the planet.
6 Things to Consider When Subscribing to a Google Review Tool Online
1. The associated review sites
In some cases, you will want to look for industry-specific review sites. If you are in the travel and tourism industries, you should look for TripAdvisor and Zillow for real estate reviews.
On top of industry-specific review sites, you need to ensure that you can collect reviews from the review sites with the largest audiences. Google processes approximately 40,000 queries per second. Facebook has 1.62 billion users per day. Your choice of online review tool should include these two review sites.
2. Secured official partnerships
We have heard of stories where software providers cut corners and do not play by the rules. They may not use the correct APIs, or they scrape reviews. Unethical practices, such as buying reviews, only harm your reputation, regardless of whether it's the vendor's fault.
Check that your Google review tool is partnered with Facebook Marketing Partners and Google My Business Early Testers. You should also check about the partnerships of other review sites that you are likely to use.
3. No review solicitation
Soliciting reviews comes under unethical practices that review sites like Google and Facebook frown upon. Algorithms can pick up fake reviews or even reviews that have been incentivized. If review sites detect solicitation, your company risks punishment. You could even end up losing your account and potentially all your legitimate reviews. Furthermore, companies like Yelp put prominent red warnings on fake reviews, which will hurt your reputation.
Rather than trying to bury negative reviews with solicited ones, you are better off listening to what your customers are saying. Get to the bottom of your negative reviews and fix the problems.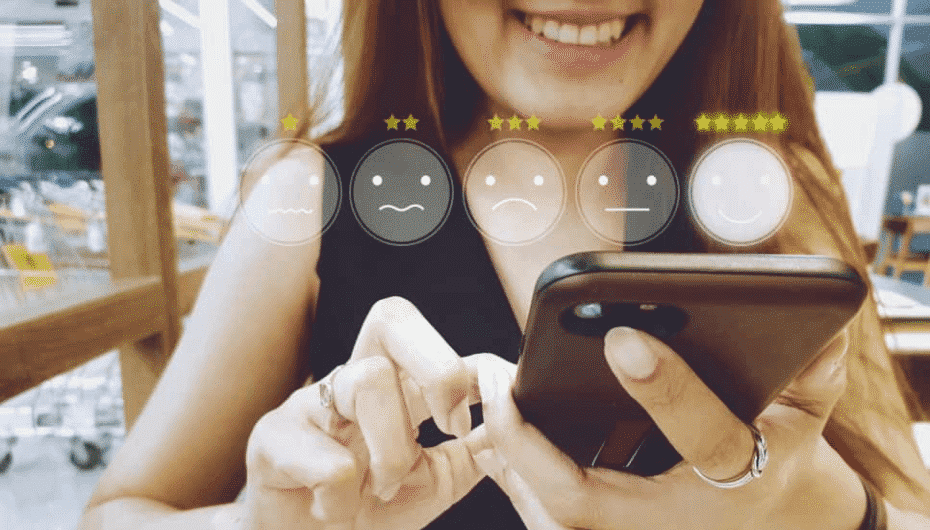 4. In-App Response
Your Google review tool should be an all-in-one solution for you and anyone else responsible for review management. It should be accessible from desktops and mobiles in case you aren't always at your desk. Most review tools come with instant notifications, so you receive alerts when a new review comes in.
Inside the app, you should find a dashboard that enables searches for reviews based on the location (for those with multiple locations), region, responder, time, and rating. To save time, you need to respond to reviews directly from the tool without signing into separate review accounts to engage with your customers. You should also be able to create templates—however, you should always personalize review responses for the best impact.
5. Multi-location review management
When you can monitor reviews from various locations, you will be better positioned to provide feedback to particular branches. This location-based feedback helps managers offer specific training for improving services or praising them for excellent work. Advanced monitoring even allows you to separate your online activity reviews from your in-store traffic.
6. Distributed Engagement
Again, with multi-locations, you need to have a Google review tool that allows you to see and respond to reviews centrally and from individual locations or even from specific teams. When you have a distributed engagement strategy, you empower managers to be responsible for the reviews and manage the reputation of their location or team. They can respond to reviews, and you can still see how they are responding to reviews. Your tool will be even more productive if you and team members can do all of this from just one dashboard.
Why Choose Starloop as Your Online Review Tool
After examining the features of the best review tools, it's clear that Starloop can fit the bill for your company. Starloop is simple to use if you want to maximize the number of real reviews you receive.
To use Starloop, all you need to do is enter your customer's email address. The automated software sends friendly invitations to your customers, inviting them to leave feedback. As a bonus, we plant one tree for every review you receive.