Review management software is crucial for building your online brand reputation. Podium is a popular solution to interact with customers and get feedback. But there are great alternatives to Podium if you want to get more customer reviews.
This article looks at five Podium alternatives to help you get the results you need from your reputation management strategy.
Today, your online reputation is more important than ever. Radio and TV ads are no longer as effective as online marketing. Word of mouth used to be the perfect way to drum up some free advertising. But now, statistics show that 84% of people trust reviews as much as their friends.
What does this mean for your businesses? Gaining positive reviews is not always enough—review management is essential for business success. The task is no short one, and so review management software is a necessary business tool.
What is Podium?
Podium is a feature-rich review management site. From the platform, you can monitor and respond to your reviews. It comes with tools such as sentiment analysis so you can gain a better understanding of your customers. Podium also helps to deal with and manage negative reviews.
Podium users can send review requests to their customers. This can be set up as an automated feature to save time. Customers can leave reviews on leading sites like Google and Facebook as well as industry-specific sites. All the reviews and requests are managed from a user-friendly dashboard.
Furthermore, Podium comes with multi-channel data collection and surveys so that you can learn more about customer behavior and preferences. Reports based on analytics can provide specific insights. The live chat helps with customer engagement, and even payment processing is available.
Why Look for Alternatives to Podium?
The main reason to search out Podium alternatives is the cost. The website doesn't publish any information on the monthly fee for using their services. Logically, if the company were proud of their low prices, they would want to advertise them.
The other reason to explore alternatives to Podium is that you need to sign up for a one-year contract. Unlike many other trusted review management companies, Podium doesn't offer a free trial. There is an expensive risk if you don't like the product or it doesn't match your business needs.
Related reading: Crucial reputation management mistakes you must avoid.
Many existing Podium customers say that the customer support team is friendly and helpful. However, when it comes to getting out of your contract, the customer service is somewhat lacking.
Considering the ample options for online review management software, it makes business sense to look at the alternatives to Podium in this list.
The 5 Top Alternatives to Podium
1. Birdeye
Birdeye allows customers to leave reviews on the main sites like Google and Facebook and including up to 150 review sites. The website focuses on the customer experience by collecting real-time customer feedback with sentiment analysis. You can also contact customers through the built-in live chat.
Reputation management comes from creating campaigns. Also, Birdeye helps to capture customer sentiment across social media, review sites, and surveys. But compared to Podium, users say that Birdeye support is superior.
Pros:
It's relatively easy to see your reviews from multiple sites in one location
It has useful integration features
The live chat helps businesses to resolve issues before a customer decides to leave a bad review
Cons:
It's costly. The basic package costs $299 a month per location and only comes with the review feature and listings.
2. Starloop
Starloop is widely known as one of the most straightforward review management solutions on the market. There is no need for lengthy onboarding or tutorials. In around five minutes and a few simple steps, you are ready to start receiving reviews. The software sends automated messages for customers to leave feedback on Facebook and Google. You can then track these reviews from the dashboard that shows the customer's name, star rating, the review, and the review site.
One of the best features of Starloop is the incentives for customers to leave reviews. Starloop plants a tree for each review. Customers are ethically encouraged to leave a review because they know they will help the plant. Many Starloop users say that they have been able to significantly increase the number of positive reviews they receive in a short space of time.
Pros:
Starloop has now planted over 50,000 trees
It's just $197 per month for unlimited customers and a 14-day free trial
Users get excellent results and fast
Cons:
Compared with others on the list, it doesn't have the same reputation management solutions
Related reading: What to do if your Google reviews don't show up.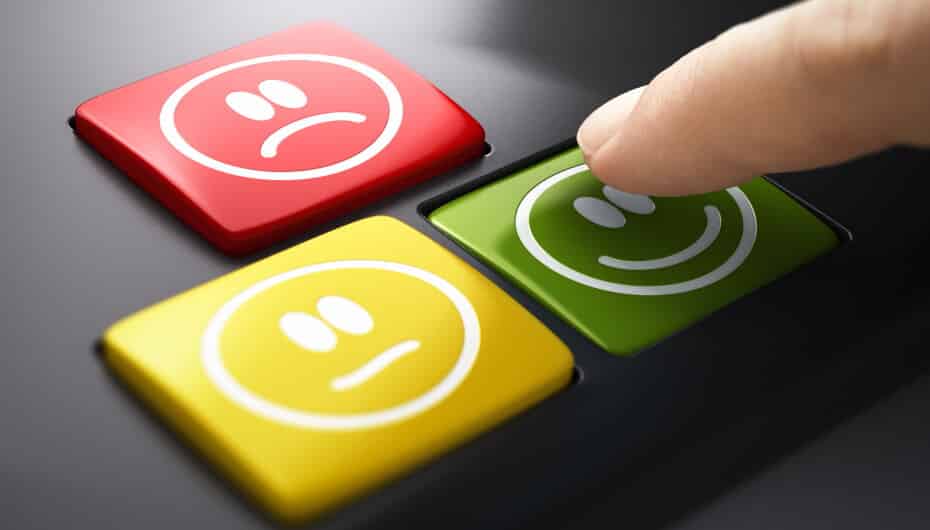 3. Yext
Yext has review management tools similar to Birdeye. You can generate, monitor, and respond to your reviews from the dashboard and publish reviews to your website. Their analytics solutions offer sentiment feedback, comparisons with local competition, and comparisons within the industry.
There are over 175 third-party platforms for business listings and answering customer questions. You can also choose from optional add-ons for industry-specific solutions—for example, Yext for Food.
Pros:
It's a suitable cloud-based solution for gathering and storing business information
The APIs are productive
Responding to reviews is fast
Cons:
The customer support is below standard
4. Review Trackers
This online reputation management solution lets you see your reviews from different sites as well as social monitoring. Users can respond directly to customers who have left reviews on Facebook and Google. It is also straightforward to share these reviews. Review Trackers allow users to assign reviews to different team members.
Review Trackers has many tools to help with analytics and insights. Other tools include SEO ranking and customer acquisition to help build your business. White labels and employer brand packages are available as add-ons.
Pros:
There are more than 1,000 integrations
You can quickly send generated reports to team members
It comes with a 30-day free trial
Cons:
The reporting is a little slow, and sometimes reviews don't appear until the next day
5. Reputation.com
You can monitor all reviews from hundreds of different sites in one centralized location. From your dashboard, you can reply to any of the reviews. You can also send review requests via SMS or email with the Review Booster Feature. Another bonus is the Managed Service for Google feature that can boost your visibility on Google.
Issue management includes rapid ticket resolution and automated ticket workflows so the right team member can deal with the issue. Reputation.com allows for business listings and surveys. There is a good range of integrations for several industries.
Pros:
It's a cost-effective solution for multi-location businesses
Great keyword summary survey
You receive alerts quickly when new reviews come in
Cons:
It is not the easiest to set up or navigate your way around
Alternatives to Podium — In Conclusion
There are several quality alternatives to Podium for review management solutions. The question to ask yourself is: "how much am I willing to pay for online reputation management software?"
Unless you want all the features Podium offers, it is expensive to use for getting reviews. For example, you may already be using analytics and reports for your marketing strategy. So, for some businesses, Podium's extra services are not relevant.
Generating new reviews is one of the most cost-effective solutions to building a solid online reputation.
That is why Starloop is our top recommendation as an alternative to Podium. Starloop is easy to use and meets the reputation management needs of most businesses. Many users say that Starloop has helped to get more reviews and improve their rankings in local search results, drive more website traffic, and boost revenue.
One unique feature that sets Starloop apart is its ethical incentives to drive reviews. Planting one tree for one review motivates your customers to leave feedback. With tens of thousands of trees already planted, Starloop is helping to reforest our planet.
So, why not try Starloop as an alternative to Podium. With the free trial, you have nothing to lose. And very soon, you will see a steady stream of new, positive Google reviews to strengthen your brand's online reputation. In fact, Starloop guarantees that you will triple the number of reviews you receive.