Getting positive reviews is about more than making you feel good about your business. The objective of Google and its reviews to show an honest representation of the real world. Google wants businesses that are doing a good job to be recognized for their efforts. These are the businesses—like yours—that consumers talk about and frequently recommend to others.
You probably know that getting recommendations is a crucial way for your business to grow. People trust the recommendations of others, and having a stellar reputation will draw in new customers. Online Google reviews have a direct impact on your reputation. So, with Google's aim to promote honesty among business reputations, there is no way to hide negative reviews. However, there are ways that you can encourage positive reviews.
What Is So Important About Customer Reviews?
If you are a small business owner, your advertising budget isn't going to be able to compete with some of the larger companies. The main reason why customer reviews are so critical is that they are a way of providing free advertising. Other people can read reviews that are real opinions from buyers. Potential buyers can be more easily persuaded into buying your product after reading some good reviews. These reviews offer a wide range of views, and potential customers will actively search out positive and negative reviews.
According to some studies, 97 percent of people read reviews when looking to buy something new. As a small business, you can't afford to lose this number of customers just because you don't have any or a few reviews.
What Is Reputation Management?
As you would assume, reputation management refers to the efforts of a company to influence or control its reputation. The concept was first used in public relations. Still, as the Internet gained popularity, reputation management today often is related to online search results.
Improving your online reputation should focus on increasing the number of positive reviews and making any negative reviews less noticeable. With increased online competition, small businesses must work on improving their reputation rather than just managing it.
Should We Consider Ranking Factors?
When rankings were first introduced, the idea was that smaller businesses would benefit from customers' reviews. But unfortunately, this led to a massive number of fake reviews. Now the trusted online reviews sites such as Google, Yelp, and Trustpilot use algorithms to ensure that reviews come from a genuine profile.
Google says that reviews have an impact on local search results. Google actively encourages local businesses to invite feedback from their customers and then respond appropriately. Do reviews and your overall ranking affect search engine results? Here's what Google says: "High-quality, positive reviews from your customers will improve your business's visibility and increase the likelihood that a potential customer will visit your location."
Related reading: how your business can dominate local search
Where to Begin When Fixing Issues with Your Reviews
At some point, a business is going to receive bad reviews. But bad reviews don't have to affect your reputation. The most important thing you can do is handle negative reviews properly. You can be completely transparent about your desire to improve the situation and, therefore, your reputation.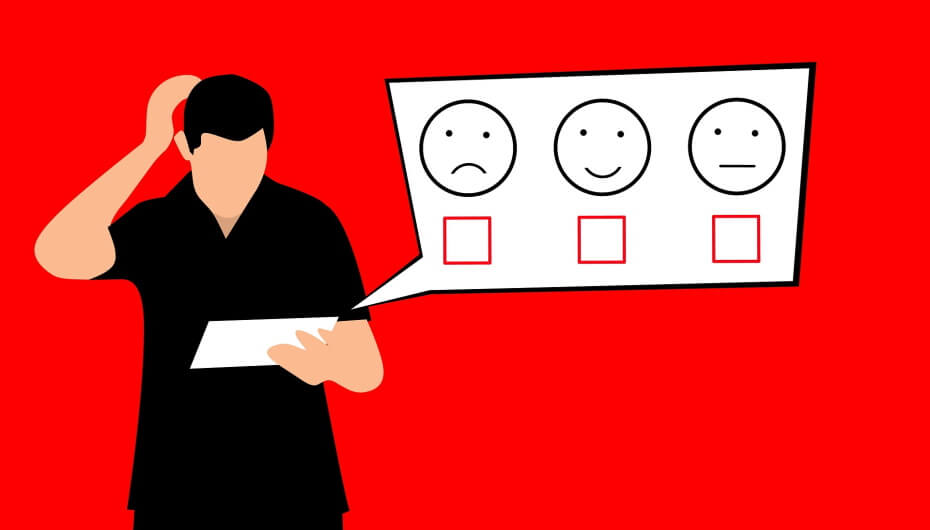 You see, apologizing for a mistake that is continuously made is like sticking a band-aid on a broken leg.  Readers will see the same complaints and realize that you haven't done anything to solve the problem.
For example, if you are a decorating company that has a habit of not cleaning up after the job, your reviews will reflect this. It is only when you address the problem and improve this area of your service that you will receive more positive reviews. When unsatisfied customers read that you have made the necessary efforts, they are more likely to use your company again.
Google's local algorithms are far more sophisticated nowadays. They will reward businesses that are listening to negative reviews and making changes. It's not difficult to imagine what will happen to companies that don't bother improving. Just make sure that your business doesn't fall into that category.
6 Ways to Improve Your Reputation
1. Commitment from all of your employees
Everybody in your company should be dedicated to asking for customer's feedback and putting the feedback into action. You can learn a lot from both negative and positive feedback. As the company owner, teach your employees not to fear what customers have to say.
2. Handle negatives as soon as possible
The best time to ask for feedback is as soon as the customer has paid for the service. If we look at the decorating company again, before the decorator leaves the project location, they can ask for feedback. Any negatives can be dealt with in the same instance—and before the customer has the chance to write their review. If any negative is resolved immediately, your chances of getting a glowing review increase tremendously.
3. Follow-up with your customers
Aim to follow up every customer by phone or email a few days after the sale. Showing that you're interested in feedback shows that you are committed to positive customer experiences. Consumers genuinely appreciate when businesses are interested in their opinions. Following up with customers can provide you with ideas that arise after some time with their purchase.
4. Encourage customers to leave a review
Get more Google reviews by asking from them. The majority of customers will leave a review if you ask them to. Of course, you should avoid the temptation to ask for a positive review. That is borderline cringy and isn't going to do anything to improve your reputation. On the other hand, you shouldn't ignore negative reviews. In fact, you should publish both negative and positive reviews because this is excellent social proof, and it shows transparency.
5. Consider your response carefully
Each response should be brief yet complete. A thank you should be included as well as an apology for anything that could be improved. Repeat the customer's negative remarks so they feel like you are actively listening. This also shows that you don't just make standard replies. When offering solutions, be honest. Only offer what you know you can deliver.
6. Ask customers if you can use their comments
Positive comments on your website are perfect for making your site more trustworthy, but, out of respect, you need to ask customers before you quote them. You could also ask if you can use photos as this makes the comments more 'human.'
How to Get Reviews to Improve Your Reputation
Getting reviews for reputation management is not something you can leave to chance. Most customers—even satisfied ones—will forget to leave a review. By the time that they get a reminder on Google Maps, they may have forgotten their experience.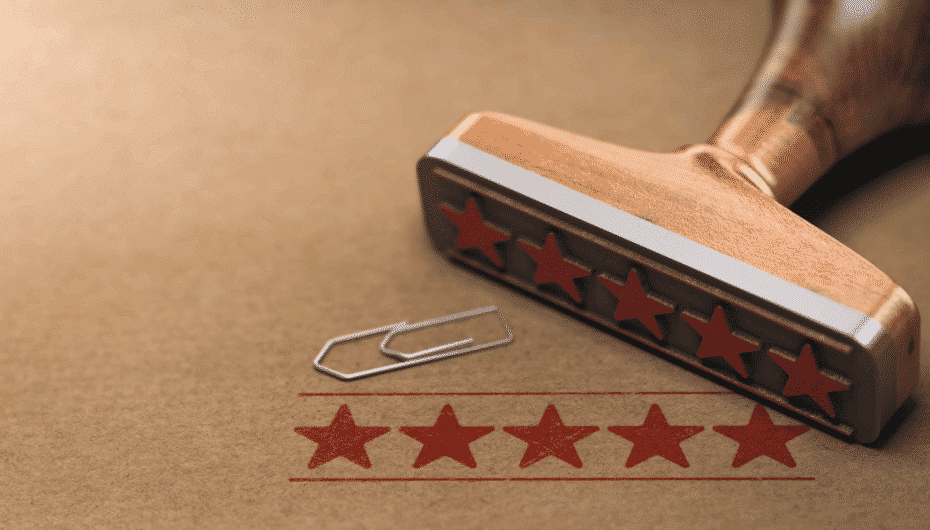 Small businesses that are interested in improving their online reputation use automated review management software. These reputation management solutions send out reminder emails to customers for them to leave feedback. A direct link in the message makes it effortless to leave a review.
One way to increase your rankings and get more reviews is to use the Starloop reputation management solution. Our members have seen that they quickly become the highest-rated local business in their industry. Getting more reviews leads to more customers, which ultimately results in more revenue for your business.
Contact Starloop today by filling in this easy online form to see how you can get more reviews for your local business.
In Conclusion
Your company, large or small, can benefit significantly from more reviews—positive and negative. Most would agree that they are more critical for small and local businesses that don't already have a significant online presence. While improving your reputation takes time, following these tips will show past and future customers that you are committed to your clients and the service or product your company provides.