[et_pb_section admin_label="section"]
[et_pb_row admin_label="row"]
[et_pb_column type="4_4″][et_pb_text admin_label="Text"]Your online reputation is worth protecting and strengthening because it is one of your greatest assets. Getting plenty of good reviews, ranking well in search engine results pages, and building trust are all ways to improve your online reputation. Having a strong brand that is well-respected will also protect your company from any negative reviews. 
If you are a small business owner, then boosting your reputation is essential. Local businesses with good reputations attract more customers, retain existing clients, and enjoy word-of-mouth recommendations. Having a positive reputation also helps you compete online with larger competitors. 
What can you do to manage the way customers view your business? How can you improve your customers' experience (CX) to build and strengthen your reputation?
In this article, you will find out some easy steps to build up and maintain a good reputation online. 
Reasons to Improve your Online Reputation Management
Many small business owners shy away from encouraging customers to leave online reviews on Google or Facebook. They may be worried that negative comments or reviews will negatively impact their business. However, that is one of the reasons why you should have an online reputation management strategy.
Consumers now have multiple digital channels where they can talk about your business. Using a proactive approach to reputation management helps to lessen the impact of any negative reviews. Encouraging satisfied customers to leave reviews results in a better overall picture of the great services you provide. 
Forbes published statistics showing the value of improving your reputation. For example, consumers are willing to pay 17% more from businesses that have a great reputation. Nearly 40% of business owners say that improving customer experience gives them a competitive advantage. 
It is also important to remember the impact that word-of-mouth has on your online reputation. One study found that customers would tell about a positive experience to 9 people. While that statistic sounds good, the same customers are willing to tell 16 people about a negative experience. This study shows that consumers are more likely to leave reviews when they are dissatisfied.
So, anything you can do to improve your customer experience will help improve your online reputation. 
6 Ways to Strengthen Your Online Reputation
Here are 6 ways how your small business can benefit from strengthening its reputation and brand online. 
1. Develop a proactive reputation management strategy
The most important step in making sure your reputation matches your company's values is to have a proactive strategy. This means actively monitoring online mentions and responding appropriately. 
Don't just leave your reputation to chance. Your customers will talk about you among their friends, write about you in blogs, post on social media, and mention you on review sites such as Google, Yelp, and Trustpilot. 
One way to monitor online mentions is to use Google alerts. You can enter a few keywords including your company's name and your own name. That way, you will get notified every time you are mentioned. There are also tools that monitor feeds on social media sites for mentions of your business. 
2. Ask customers for reviews
Asking customers for reviews is a great proactive way to manage your online reputation. Increasing the number of positive reviews your happy customers leave will instantly reduce the effect of negative ones. 
One study found that having an average star rating of between 3.5 and 4.5 increased business revenue. Interestingly, businesses with a 5-star rating and only a few reviews earn less than businesses with a lower rating of 1- to 1.5-stars! The reason is that an average of around 4 stars is seen as honest social proof. 
Other studies confirm that businesses on the first page of Google's search results have an average of 4.42 stars.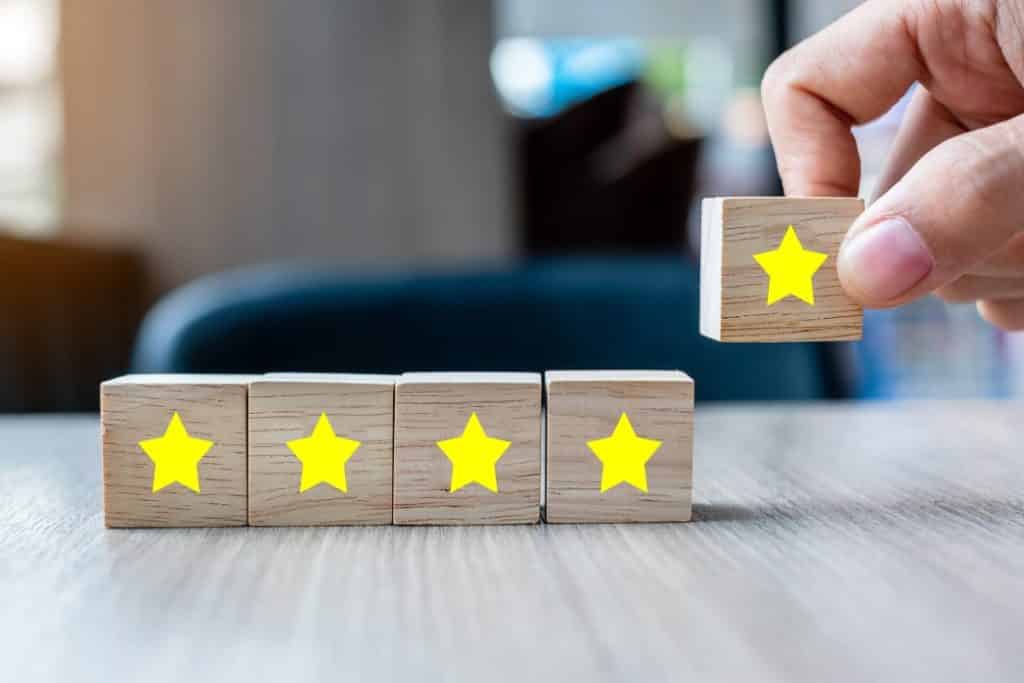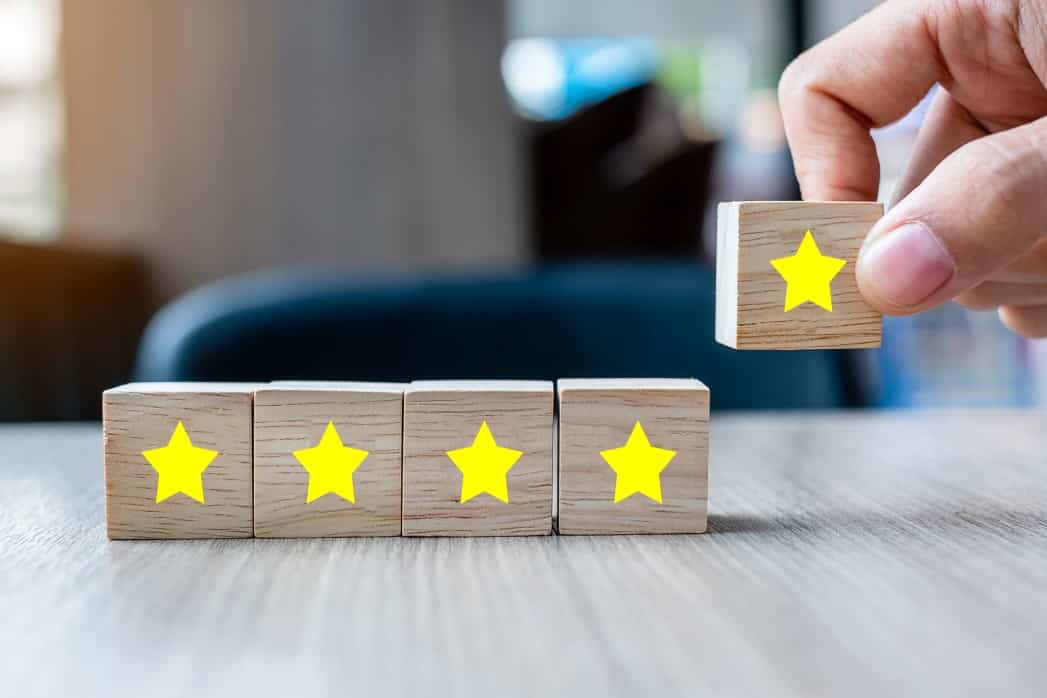 One of the best ways to increase the number of reviews you get is to ask your customers and offer an incentive. For example, Starloop's reputation management tool offers incentives for your customers to write a review. The increase in real reviews boosts your online reputation. More reviews also mean higher star ratings.  
3. Respond appropriately to all reviews
Consumers regularly read online reviews before buying products or services. To use reviews to strengthen your online reputation, it is essential to respond to all reviews. Even just taking the time to thank your customers for their review has a positive impact on your reputation. 
The appropriate response is also essential when a disgruntled customer leaves a negative review. Should you be worried about getting a bad review? Not if you are getting a steady flow of good reviews. What should you do about a negative review?
4. Turn negative mentions or reviews into a positive experience
If a customer's complaint is justified or not, the fact that it is published online has the potential to affect your reputation. 
How can you turn a negative mention into a positive customer experience? Here are a few things you should and shouldn't do:
Thank them for the feedback and apologize for their frustration. 

If there is an issue to address, mention any extenuating circumstances or steps you will take to rectify the matter.

Avoid getting into an online spat with a customer. 

Continue to work on your developing your

customer experience (CX) strategy

and to proactively increase the number of reviews
5. Expand your online presence
As well as boosting the number of Google and Facebook reviews you get, it's important to increase your digital footprint. One way to do this is to claim your business pages on other review sites. This helps you to monitor social mentions, respond appropriately, and improve your online reputation.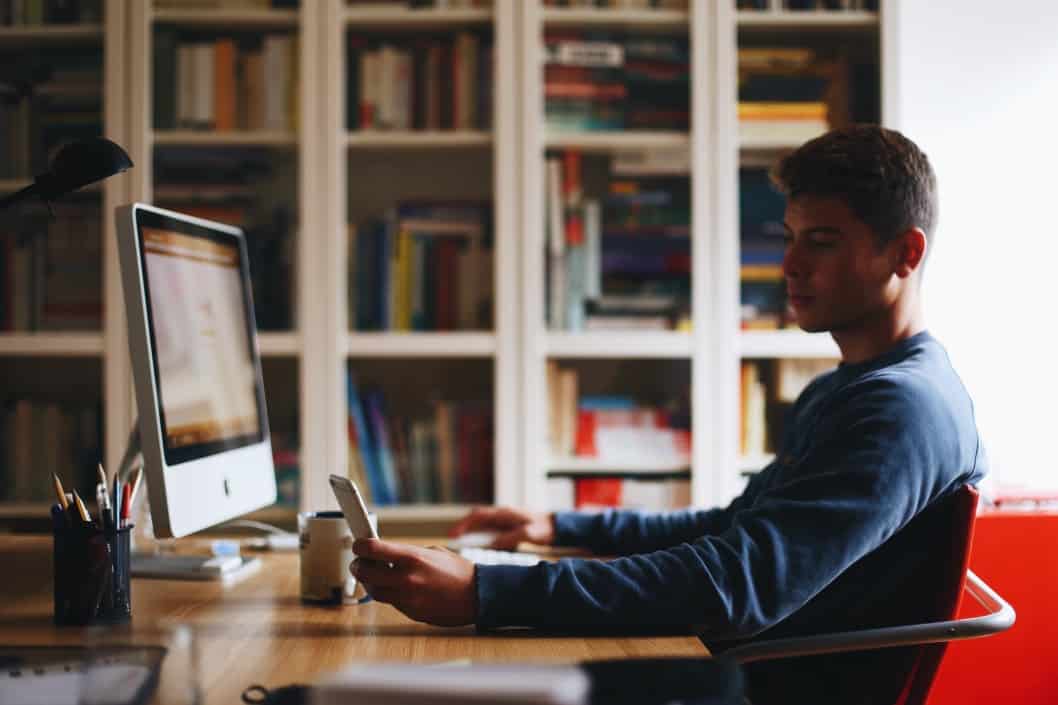 6. Publish high-quality content regularly 
One great way to establish your business as an authority is to regularly publish high-quality content. For example, publishing blog posts and long-content articles will provide valuable information that your customers will appreciate. 
When it comes to reputation management, publishing content also boosts your SEO. Google will pick up on keywords related to your industry which will help your rankings on the search engine page results. This also means that in a reputation crisis, there is already plenty of positive online content about your business. 
Content that you should publish regularly include: 
Blog posts

Videos

Infographics

Case studies

White papers

Customer testimonials

FAQ 
In conclusion, strengthening your online reputation is an ongoing process. It involves developing a customer experience strategy and boosting the number of reviews you receive. 
At Starloop, we know that managing Google and Facebook reviews can be a time-consuming process. Our automated tool has helped hundreds of businesses like yours get more reviews, increase their rankings, and attract new customers. 
What are the incentives for your customers to leave reviews? For every review you get, we plant a tree. So, as your reputation grows, so does the number of trees on our planet. 
Contact our team at Starloop to learn how easy it is to get reviews and improve your online reputation. [/et_pb_text][/et_pb_column]
[/et_pb_row]
[/et_pb_section]