Reputation monitoring is the only way to protect your number one asset—your online brand. Your online reputation matters and is mainly built on reviews customers leave on Google, Facebook, and other third-party review sites. Without reputation monitoring, you never get the chance to respond to a negative review or address poor feedback.
Every business owner cares about what others say. In the age of social media, online reviews have the most impact on your online reputation. Therefore, having a review strategy to get a constant stream of new reviews is vitally important. But first, you must know how to monitor what others are saying, actively encourage online reviews, and suppress negative reviews.
All business owners face a dilemma—you can't control the type of reviews customers leave online. Of course, the easy way is to buy positive Google reviews. However, that not only goes against Google's review policy, but the strategy could backfire and destroy your reputation. After all, what honest company needs to "buy" a good reputation if they already provide an excellent service.
Another predicament facing businesses is time. Getting more online reviews and responding to all of them is a time-consuming process. And time is a valuable commodity you need to protect.
What can you do to protect your online reputation? What are the best ways to monitor your online reputation? How can an online reputation management strategy get more Google reviews to boost your business? This article answers these questions and more.
What Is Online Reputation Monitoring?
Online reputation monitoring refers to paying attention to what people say about your business online. It requires actively reading your customers' reviews and responding appropriately. Additionally, reputation monitoring involves quickly acting to address any negative feedback, bad online reviews, or fake reviews you receive.
The Importance of Reputation Monitoring
Reputation monitoring is crucial because it allows you to build trust, address negative comments, increase rankings in local SEO search results, and boost sales. This is because consumers will talk about your business whether you like it or not. Others will read what they write in online reviews and form an opinion.
Did you know that online reviews influence the purchasing decision of 93 percent of consumers? And in the 18 – 34-year age bracket, people trust online reviews as much as a personal recommendation from a friend.
One study found that most young adults would make their decision based on the higher rated product if the choice involved trade-offs between product attributes. However, negative reviews are more likely to influence the purchasing decisions of older adults.
Related reading: Reputation management mistakes to avoid at all cost.
The Role Online Reviews Play in Reputation Monitoring
Online reviews form the basis for how consumers perceive your business. Fancy advertising and a slick website will not cut it if you have lousy reviews. Therefore, reputation monitoring should involve replying to all types of reviews.
Monitoring your business reputation through reviews gives you a tremendous opportunity to strengthen your brand. Review management allows you to provide social proof, appear more trustworthy, boost online sales, improve rankings in local search results, and respond to customer feedback.
Related reading: Easy ways to manage your online reputation.
7 Reasons To Get Excited About Reputation Monitoring
Reputation may seem a dull topic until you discover its benefits. Here are seven reasons why monitoring your online reviews and responding to them could increase your business success.
1. Reputation monitoring builds consumer trust and credibility
Positive and negative reviews from customers boost your company's credibility. Potential customers read online reviews before they make a choice. Getting lots of Google reviews shows consumers that people actively engage with your business. This increases the confidence of a potential client, and they are more likely to choose your business
Should you be worried about a negative review? A few negative reviews among a ton of positive reviews have a positive effect on people's perception of trust. They show you have nothing to hide. Of course, only having negative reviews will have an impact on sales. Therefore, you must have a strategy to encourage happy customers to leave feedback.
For example, a study by the Spiegel Center revealed that the ideal star rating is 4.2 – 4.5 stars. This is because having 5-stars in every online review seemed "too good to be true" and not believable. Many consumers assume that a company with only 5 stars probably filters out negative feedback.
To lessen the impact of negative online feedback, please read this article to learn how to respond to negative reviews.
2. Monitoring your reputation impacts local SEO rankings
Online reviews are ideal for your local search engine optimization strategy. Google's search algorithms take into account positive sentiment and online content on your Google My Business profile. This means that reputation monitoring can help you get onto the first page for local "near me" searches.
Do you want to improve your local ranking on Google? Here is what the Google help page states: "Respond to reviews that users leave about your business. When you reply to reviews, it shows that you value your customers and their feedback. High-quality, positive reviews from your customers can improve your business visibility and increase the likelihood that a shopper will visit your location."
The only way to respond to reviews is by actively monitoring them.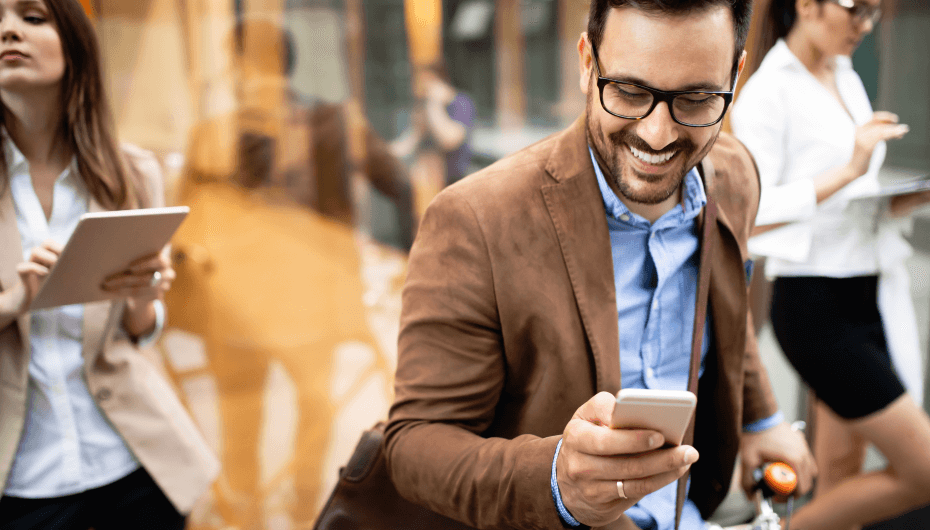 3. Using reputation monitoring software can boost sales
You can monitor online reviews for free if you do the work yourself. However, sending out review requests, reading reviews, and responding to positive and negative reviews takes time. The easiest way to monitor your online reputation is to use review management software.
For example, a review monitoring tool like Starloop does the following:
Sends automated friendly requests for customers to leave feedback.
Customers can leave online feedback by making just one or two clicks.
You receive notifications when receiving a review.
You can respond to the review directly from the easy dashboard.
If a customer doesn't respond to the initial invitation, two or three reminders are automatically sent.
4. Reputation monitoring provides valuable business insights
Monitoring your online reviews also gives valuable insights into your business. For example, you may notice that several 3-star or 4- star reviews mention a similar issue. This gives you the chance to rectify the issue before it escalates. You can hear first-hand from customers about their experiences and what they want.
Some customers in their reviews may even provide suggestions on improvements they'd like to see. Therefore, even negative reviews or highly-critical feedback can help you address areas of concern. Remember: the best businesses don't avoid mistakes—they learn from their mistakes.
5. Reputation management improves the customer experience
If you respond to reviews and address issues raised, you will enhance the overall customer experience. The effect of reputation monitoring will then help build a loyal customer base. Customers will keep coming back because they know the level of service they can expect.
According to PwC, providing an outstanding customer experience will cause customers to buy more, generate customer loyalty, and share their experiences with friends. But the study showed that you have one or two chances to get things right. Most consumers won't stop interacting after one bad experience. But they will after several.
6. Reputation monitoring lets you engage with customers
Monitoring your reputation online allows you to interact with customers on a new level. Customers appreciate it when you take the time to respond to positive feedback. However, it's even more crucial for business success to reply to negative reviews. And if you receive fake reviews, you must flag them for Google to delete them.
Related reading: Step-by-step guide to flag fake reviews.
7. Online reviews provide essential social proof
People look to various sources for social proof to help make purchasing decisions. In today's digital age, online business reviews are one of the most powerful forms of social proof. Therefore, reviews help build trust in your business and determine a client's perception of the brand before and after their experience.
Starloop — A Trusted Reputation Monitoring Tool
Starloop can help you monitor your online reputation by helping you get more real customer reviews and respond to them. The review strategy tool sends automated messages to invite customers to leave feedback. Starloop has a unique way to encourage more of your happy customers to leave a review. We plant a tree for free for every review you receive.
Starloop's flexible pricing plans suit all businesses, large and small. The software is straightforward to set up and start monitoring your reviews. Additionally, it is easy for customers to share their opinions. And knowing that they are helping your business and the planet is a great way to encourage them to write a review.
So, why not sign up for Starloop today? You can take advantage of a free 14-day trial and discover how easy reputation monitoring is and how your business can benefit from more online reviews.