As a business owner, you strive for perfection. 5-star reviews reflect the excellent job you are doing. 4-star reviews can be frustrating— you're there, but you aren't quite there. Overall, the customer is exceptionally pleased; however, there might just be some small details to improve. So, what to do when someone leaves a 4-star Google review? Let's take a closer look.
The first thing that you should be aware of is that you don't always need 5-star reviews. This might go against everything you have been working towards, but it is very true. Customers turn to Google reviews because they want an honest opinion of a product or service. They realize that business owners are also humans, so they don't expect everything to be perfect. They want to be able to make an informed decision based on the good and the bad.
What customers want is to trust your business. And businesses that have only 5-star reviews seem too good to be true. Readers may think you are buying reviews or using incentives to increase your positive reviews on Google. This makes you appear untrustworthy. The 4-star reviews—and even 3-star ones—reassure customers that you have a genuine, honest business that is happy about being transparent.
Why Respond to 4-Star Google Reviews?
Responding to all reviews—including 4-star reviews—is vital to strengthen your brand and online reputation. Of course, it's easy to reply to 5-star reviews. And customers who were thrilled with your product or service will be even happier when you respond.
While it's more challenging to master responses to negative reviews, it can bring about greater benefits. Customers see you are taking steps to make improvements. When they see this, they may update their review. This has a positive knock-on effect because when readers see how you handle issues, they will be more inclined to do business with you. This ultimately increases conversion rates and sales.
4-star reviews are like no man's land. You may assume they will take care of themselves. After all, the customer is still happy, and the small issue may not have a massive negative impact. But you still have to respond to every review.
Regardless of the star rating, when customers leave a review, they want to know they have been heard and that their opinions are valued. If they see that you respond to all other types of reviews except yours, they will not feel like they receive the same treatment as everyone else. It might not sound like much, but you still risk losing this customer to your competition.
The Benefits of 4-Star Google Reviews
If a customer doesn't feel like they can trust a business, they will look elsewhere. Many people look specifically at 4-star reviews because they are more insightful and potentially more authentic.
4-star Google reviews still have plenty of positive content. This is what Google algorithms search for to rank websites. At the same time, negative feedback provides you with an opportunity to improve. More often than not, the minor complaints are issues that you would otherwise have not spotted.
Did you know that having a 4-star review profile is one of the most significant trust factors? Data from the Spiegel Research center shows that the perfect star rating is between 4.2 and 4.5. Researchers found that consumers "perceive a lack of credibility if reviews are too positive." So, a few low star ratings in the mix are ideal for boosting your online reputation.
Related reading: How to remove negative reviews.
How to Respond When Someone Reviews a 4-Star Review
As with responding to any reviews, carefully read what your customer has said before you respond. The only thing worse than not responding to a review is to respond with something completely irrelevant.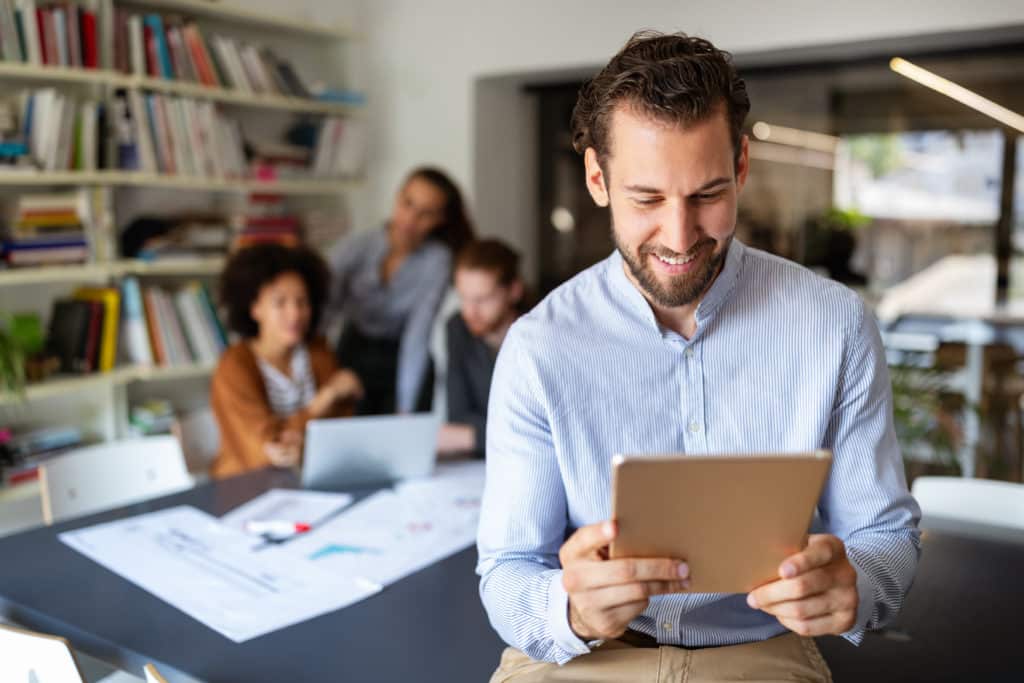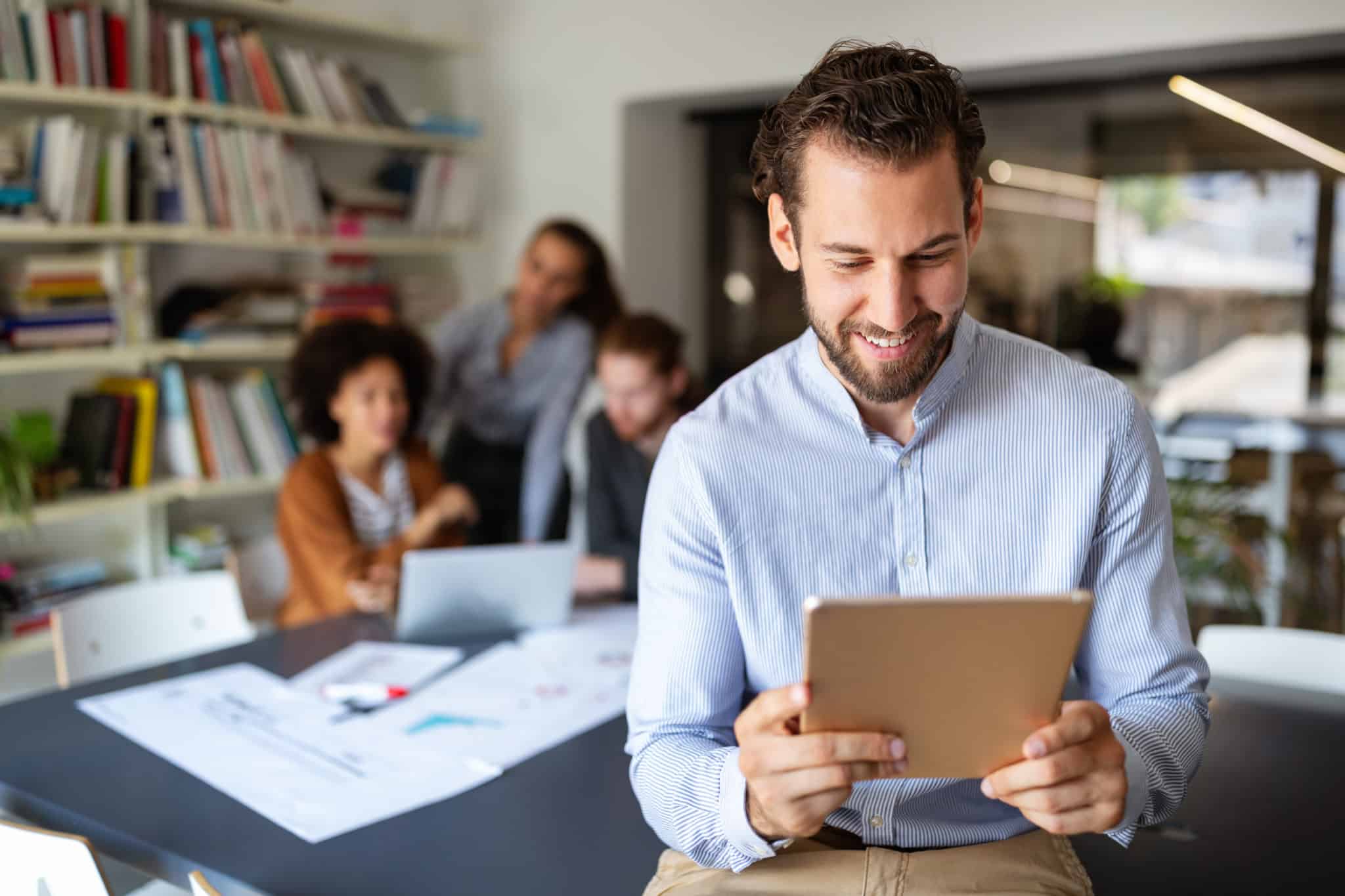 Here are eight steps to respond to 4-star reviews.
1. Use the customer's name
Wherever possible, you should use the customer's name in the response—this gives a personal touch. It makes the customer feel like they are receiving special attention rather than a computer-generated reply. If you only have a username, it is better not to use this.
2. Say thank you
Always thank the customer for the review. Why? Reviews are free advertising, and your customer is doing you a huge favor by leaving a positive review. Not only this, but they have also taken time out of their day to do this favor. Reiterate what they were happy about as this provides more content for Google algorithms.
3. Offer a heartfelt apology
If there is any negative feedback, apologize for this and take responsibility. Blaming one of your team members won't help your reputation. You may also want to thank them for bringing the issue to your attention.
4. Provide a solution
Another good reason for carefully reading reviews is that customers may suggest some changes or improvements. If this is so, you can let them know that you will take their comments on board. If you can provide a solution, then let them know. This will impress the customer and other readers.
5. Add more value
Going above and beyond will help customers see that you are dedicated to the customer experience. Let them know about any information on your website, hacks, or tricks for your product.
6. Leave your contact details
If necessary, you should provide information in the response for the person to contact you. This saves lots of 'to-ing and fro-ing' messages on Google reviews. Your response should be enough to resolve any issues. If not, providing an email address or contact number invites the customer to take the conversation offline.
7. Finish your reply on a positive note
Ending on a happy note will leave your customers feeling satisfied. Short sentences like "we can't wait to see you again" or "look forward to your next visit" can encourage customers to revisit your site.
8. Sign off with your name
As with the introduction, signing off with your name and title adds to the personal experience.
It doesn't end here. Don't forget to follow through with your solution. Then it's a good idea to contact the customer to confirm that you've resolved their issues. If you don't get to the bottom of your negative feedback, you will receive more of the same content. Readers will see this as a sign that you don't stick to your word.
Related reading: How to respond to positive and negative reviews.
How to Get More 4-Star Reviews
As you can't go out and ask for 4-star reviews, the trick is to get more reviews in general. The more reviews you get, the greater the chances of having more 4-star reviews. However, managing reviews takes time and effort.
To save time and precious resources, it makes sense to use review management software like Starloop. By inviting your customers to leave feedback, you will soon see a steady stream of new reviews. If you are providing quality service, you'll have no trouble getting 4- and 5-star reviews.
Starloop is a simple online review solution that allows you to send automated review invitations to your customers. With one click, your customers can leave their feedback on Google. But Starloop has gone the extra mile to help you get more reviews. We plant a tree for every review that you receive.
This unique incentive encourages customers to leave you reviews. They know that their comments not only help your business but they are helping the planet.
Starloop software gives you access to a user-friendly dashboard. In one place, you can see where your reviews come from and who has left them. To help you respond to all reviews promptly, you get notifications whenever someone leaves a review. This way, you can respond quickly and keep your customers happy and loyal.